What's It Like To Have 5G On The Go?
The Unifi Mobile prepaid and postpaid plans promise users access to super-fast and super-low latency connectivity on mobile devices.
(Credit: TRP)
Subscribe to our Telegram channel for the latest stories and updates.
---
If you're a little OCD, like the peeps here at TRP, then you know that having a slow internet connection is a different kind of torture. 🤕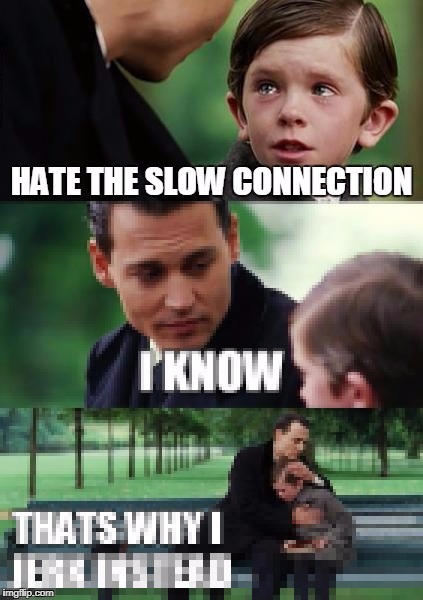 Sure, most people would have WiFi at home, in the office, or can pinjam the connection when we're out chilling at a coffee shop somewhere, but becoming a "WiFi Warrior" and having to jump from hotspot to hotspot is not really an ideal way to stay online.
Plus, the feeling of having to wait around for a web page to load or for a video to finish buffering, despite having a full signal bar on your phone, can be a frustrating experience while you're on the go.
But does having 5G at our fingertips really make that big of a difference?
Well, our friends over at Unifi Mobile recently hooked us up with their free unlimited 5G data pass to experience what 5G was all about.
The Unifi Mobile prepaid and postpaid plans promise users access to super-fast and super-low latency connectivity on mobile devices comparable to any WiFi, fibre connection and even wired ethernet cables.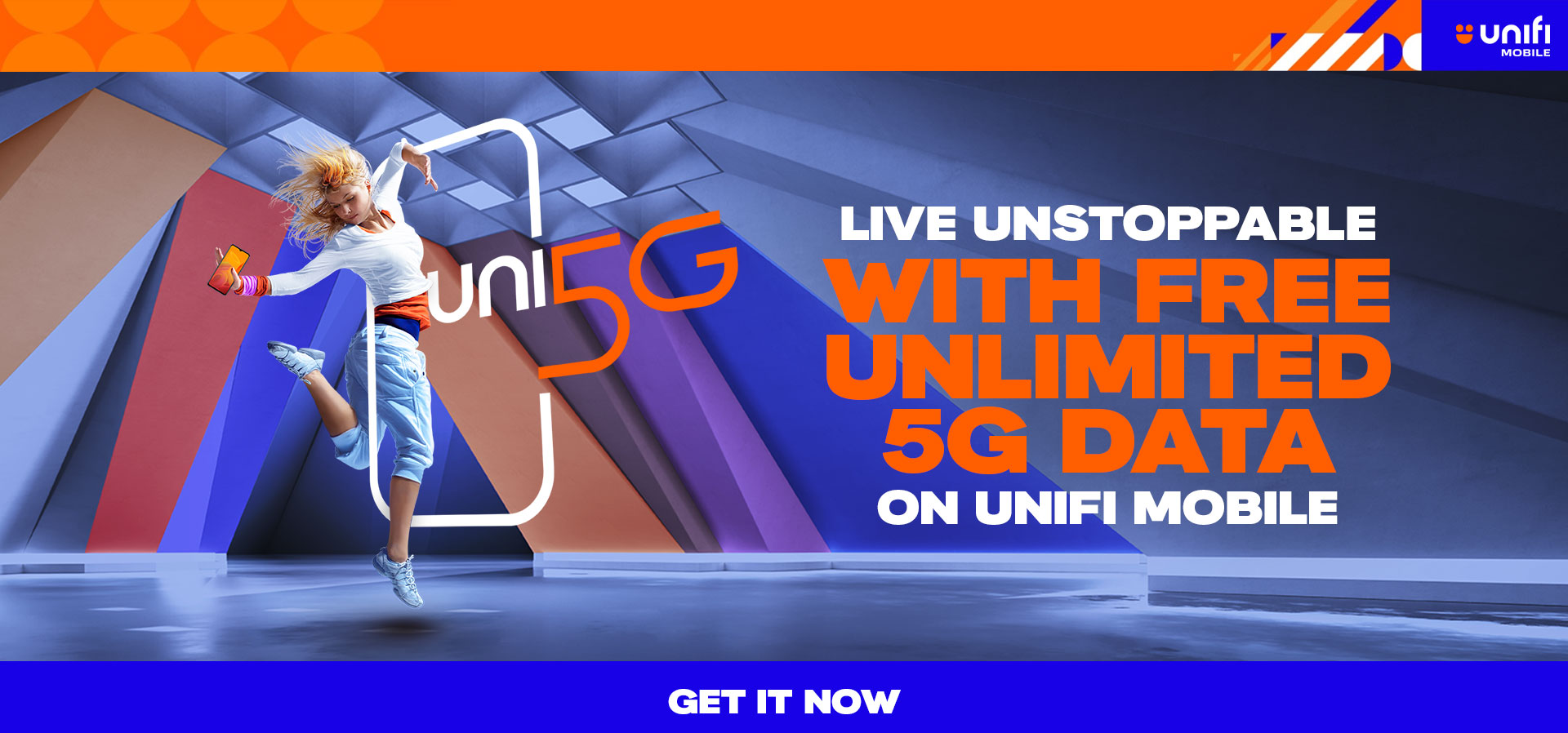 Getting started with Uni5G was, of course, super-easy!
After popping the sim card into a 5G-enabled phone, all we needed to do was download and log in to Unifi's mobile app in order to redeem our free unlimited 5G data pass.
Prepaid users can claim the free unlimited 5G data pass on the 'unifimobileprepaid' app, while postpaid users can do the same via the 'myunifi' app. Terms and conditions also apply.
Both apps are available for download on Google Play, the Apple App Store or your mobile phone's app gallery.
Now, most 5G-enabled smartphones would usually automatically configure your device once it detects that a 5G connection is available, but sometimes it takes a bit of tinkering to make sure that your device can get access to the full 5G experience.
To check if your phone is not experiencing any network issues, simply head over to the "Settings" menu on your device and check on the "Mobile Networks" option to check if it's connected to the 5G network.
You can also manually change the "Access Point Name" by typing in "unifi" on your device's "Name" and "APN" fields.
If for some reason you're still having trouble, try inserting a different sim card into your device just in case it might be a hardware issue or just reach out to the good folks at Unifi Mobile for some helpful tech support.
Breaking free with 5G!
After about a week of having the Unifi Mobile data plan at our beck and call, we soon came to realise the super-awesome convenience of having a 5G internet connection.
This is aside from the rush we got from watching the internet speedometer go crazy with download and upload speeds reaching 900Mbps and 150Mbps respectively during a quick speed test.
The best part about Unifi Mobile is that it allows us to break free from our WiFi cages and enjoy the full advantage of having high-speed internet almost anytime and anywhere.
Do keep in mind that Unifi Mobile's coverage is still quite limited, so you can check HERE to see where you are on the 5G coverage map
It was super-amazing to be able to venture outdoors and have any YouTube video play instantly without having to suffer through slow buffering times or having to wait forever for a movie to finish downloading from Netflix to watch it offline.
The speedy Unifi Mobile connection also enabled us to have crystal-clear video chats and even stream HD content on social media without any interruptions.
And if you're into playing online mobile multiplayer games like Call Of Duty Mobile, Genshin Impact and others, you can be sure that Unifi Mobile will keep you in the action with impressively low ping rates.
Of course, having the Unifi Mobile plan is also super-handy by turning a smartphone into a portable internet hotspot so that any laptop, tablet or smart device can have access to the same super-fast, super-low latency connection we have at our disposal.
With 5G at your fingertips, the possibilities are endless! Visit https://unifi.com.my/5G or check out the video below for more details on how you can empower your life with Unifi Mobile.
---
Share your thoughts with us via TRP's Facebook, Twitter, and Instagram.
Akmal Hakim
Typing out trending topics and walking the fine line between deep and dumb.