MySejahtera App Covid-19 Alert In Subang Jaya Was A False Alarm, Says MOH
A foreign worker had earlier been placed under quarantine at a hotel in the area.
Twitter
Subscribe to our Telegram channel for the latest stories and updates.
---
The Malaysian Health Ministry (MOH) clarified that the recent Covid-19 alert in Subang Jaya reported on the MySejahtera app was a false alarm.
The notification had earlier caused a stir of confusion among residents in the area.
MOH explained that the alert had been caused by a Persons Under Surveillance (PUS) who had earlier been quarantined at a hotel in the area after undergoing Covid-19 screening.
Reportedly, a positive Covid-19 case was recorded on August 10, 2020, involving a foreign worker who had gotten tested at work and placed into quarantine at the hotel by their employer.
This was why the app had issued an alert for the area.
It is also said that the individual in question was later admitted to the Sungai Buluh Hospital.
Kenyataan Akhbar KKM Situasi Semasa Jangkitan Penyakit Covid-19, 22 Ogos 2020

– 4 kes sembuh
– 8 kes baharu (5 daripadanya kluster Tawar)

Rujuk kenyataan penuh bagi penerangan mengenai alamat tidak tepat kes di Subang Jaya dalam aplikasi Mysejahtera. pic.twitter.com/Id2LILtXGU

— KKMPutrajaya🇲🇾 (@KKMPutrajaya) August 22, 2020
MOH mentions that the foreign worker was living in Bandar Tun Hussein Onn, Cheras and that the MySejahtera app had been updated to reflect the location so that authorities can accurately conduct contact tracing activities.
As of August 22, Malaysia recorded a total of 9,257 positive Covid-19 cases with a total of 125 fatalities.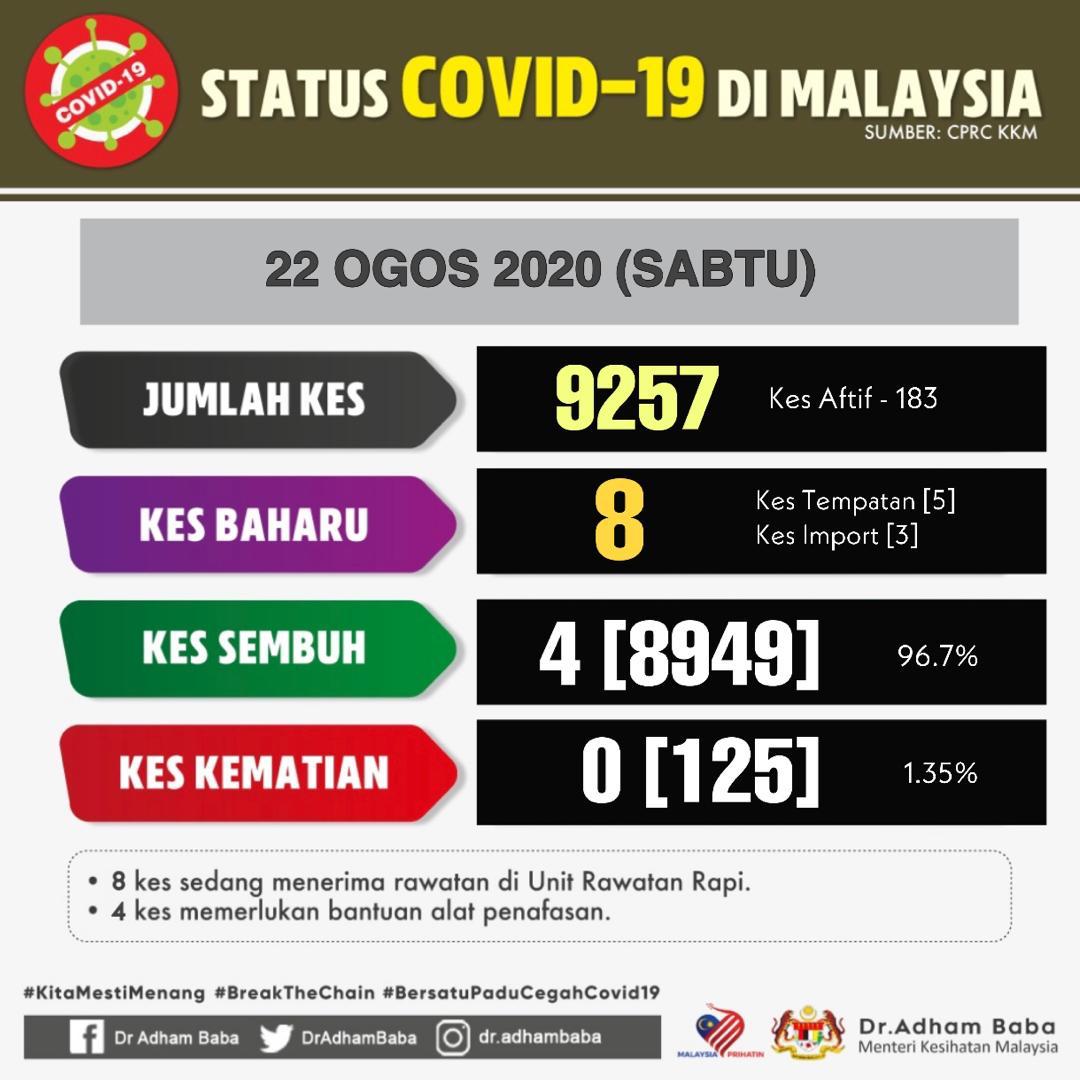 Share your thoughts with us on TRPs Facebook, Twitter, and Instagram.
Akmal Hakim
Typing out trending topics and walking the fine line between deep and dumb.