Malaysia's 3D Printing Community Is Helping Produce DIY Protective Gear For Frontline Medical Workers
Credit: Twitter/Facebook
The Covid-19 pandemic has regrettably caused a shortage of medical equipment and supplies throughout the world.
With news of the country's frontline healthcare workers fashioning their own DIY personal protective equipment (PPE) out of anything they could think of causing shock and awe among citizens online, regular Malaysians are stepping in to provide their help and expertise in the fight against the coronavirus.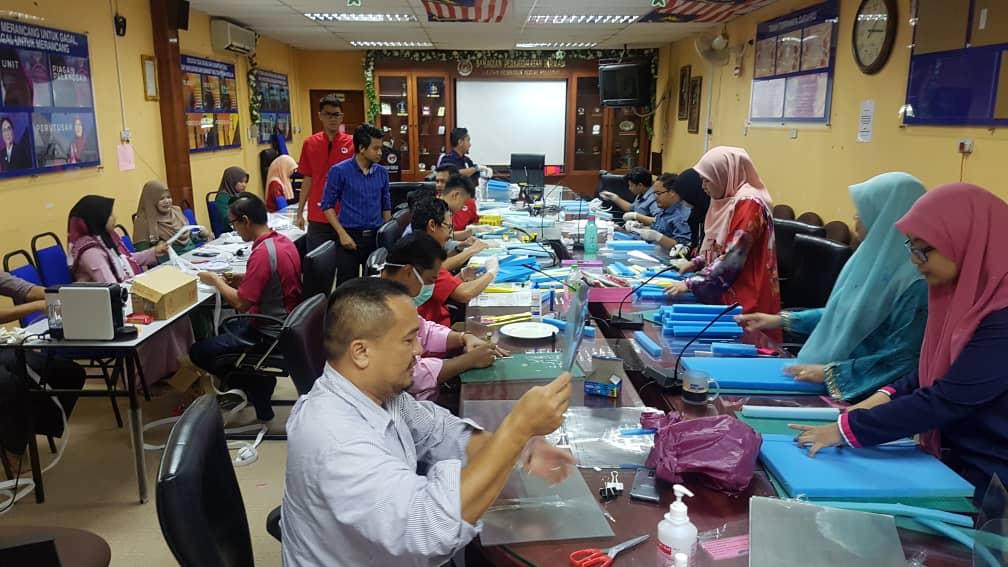 Malaysia's 3D printing community is working on producing single-use face shields for the nation's frontline medical staff.
For those who are a bit in the dark about the technology, 3D printing is basically a process of creating three-dimensional objects using a range of materials from a predesigned computer model. These computer-aided designs (CAD) are then "printed" out in real-time with what is commonly known as a 3D printer.
The community has been working on testing and perfecting their product to be delivered directly for the use of the country's medical and security personnel. They've also been getting direct feedback from the frontlines to better improve on their designs.
However, the group mentioned that the produced visors would need to be properly disinfected before use as the production methods used by the community, made up of individual hobbyists and private organizations, did not have the sterilized, controlled environment in which to fabricate medical equipment.
According to the group's ledger, the community is currently looking into producing some 10,000 pieces of protective gear to be supplied to hospitals nationwide.
The community is also currently seeking volunteers with their own 3D printers to join in their efforts in producing the much-needed equipment as well as sourcing out cash donations and raw materials to keep the print-engine going.
For more information on the project and how you might contribute, head on over to the 3D Printing Malaysia's official Facebook group, HERE or the Open Source Community Fight Against COVID 19 – Malaysia page, HERE.
---
Stay for more news and reports on Covid-19 here on TRP, and don't forget to share your thoughts on our Facebook, Twitter, Instagram, and Telegram.
Akmal Hakim
Typing out trending topics and walking the fine line between deep and dumb.