Movement Control Order Could Mean Jail Time If You Don't Play By The Rules
Credit: Malay Mail
Subscribe to our new Telegram channel for the latest updates on Covid-19 and other issues.
---
No means no, people…
The mandatory country-wide Movement Control Order in effect from March 18 – 31 means that all your social activity plans for the remainder of the Perintah Berkurung are to be canceled or put on hold.
According to the Malaysian National Security Council (NSC), this means that any and all social gatherings such as parties, celebrations, weddings, wakes, and even sports activities (sorry Liverpool fans) are not allowed during the two-week period.
The control order also states that in the event of a death occurring during the restriction period (regardless if the deceased was not infected with Covid-19), only the closest and immediate family members are allowed to tend to the deceased's funeral rites.
Provisions under the Prevention and Control of Infectious Diseases Act 1988 means that disobeying the Movement Control Order is considered a criminal offense, and may be punishable by a prison term of between 2 to 5 years, a hefty fine or both.
Additionally, the partial lockdown order means that the public must abide by and not get in the way of authorities trying to do their jobs, or face being prosecuted.
The public must;
Follow official directives and instructions issued by authorities.
Provide truthful and accurate information to authorities when asked to do so
Not interfere or delay authorities tasked on their official duties.
If you have more questions on the Movement Control Order, you can check out our quick FAQ sheet, HERE or get the latest information on the Covid-19 pandemic straight from the Health Ministry's official "Sihat Milikku" Telegram channel by scanning the QR code below.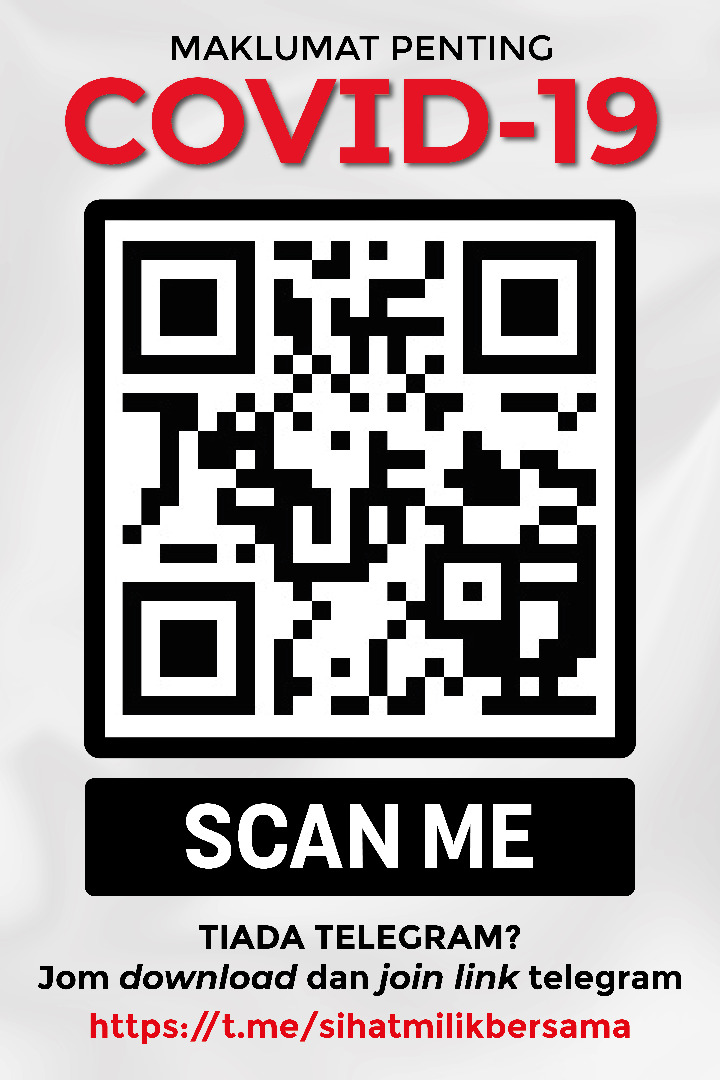 Have a safe Perintah Berkurung Malaysia.
Akmal Hakim
Typing out trending topics and walking the fine line between deep and dumb.