40,000 Years Of Human History Hidden in Sarawak's Niah Cave
Subscribe to our Telegram channel for the latest stories and updates.
---
Sarawak is known across the globe for its spectacular natural beauty and its deep-rooted cultural heritage. But did you know that the "Land of the Hornbills" is also famous for its archaeological and historical significance to human civilization?
That's right! Believe it or not, the largest state in Malaysia is also home to one of the greatest archaeological finds in human history.
The Sarawak Ministry of Tourism, Arts, Culture, Youth and Sports recently announced plans to bring home more than 100 ancient human skeletal remains from the University of Florida, U.S. that were previously excavated from the Niah Great Cave in Miri.
These human skeletons have been dated to be around 40,000 years old and have been kept in the U.S for research purposes for more than 5 decades.
Now, Sarawak is excited to bring these ancient Malaysians home to be placed at the state's newly completed Sarawak Museum Complex.
But what's so special about these 40,000 year-old bones?
The Great Cave of wonders
Well to speak more about these ancient human remains, let's touch a bit about where these preserved fossils were found; the Niah Great Cave complex.
Niah Caves is a massive cave system that sits within a limestone mountain called Gunung Subis located at the centre of Niah National Park.
Apparently, the cave was first discovered by renowned British naturalist, Alfred Russel Wallace during his visit to Sarawak in 1855.
His research in Sarawak resulted in the publishing of works that placed Sarawak in the spotlight with his book entitled The Malay Archipelago and a research paper titled Sarawak Law.
Wallace's work on the island amazingly provided support for the makings of the theory of evolution, formulated by another famed English naturalist, Charles Robert Darwin.
The cave complex is separated into several sections, 21 to be exact, with 6 different openings, or "mouths" as they call them, leading into its large subterranean caverns.
The caves, though a bit eerie-looking, are abuzz with life both from current times and the days that have long passed.
The subterranean chambers are filled with small birds known as Swiftlets, that make their nest against the cavern walls, as well as bats that make the underground lair their home.
The birds' nests, along with the bat droppings called "guano", have been harvested and used for a multitude of purposes by locals even to this day.
But most importantly, the Great Cave provides monumental evidence of existing and long term human habitation in Borneo, where human remains, tools and other artefacts dating back to 40,000 BC were discovered.
In 2010, Niah Caves was nominated as a UNESCO World Heritage site but is still awaiting its official status.
Digging up the past
The first formal expedition to the caves was led by Tom Harrison, who was the curator of the Sarawak Museum back in the 1950s.
During the excavation mission which lasted from 1954 to 1967, Harrison's team uncovered a substantial reservoir of archaeological artifacts and palaeontological fossils that date back between the late Pleistocene period to the late Holocene period.
Throughout the 13 year expedition, the team unearthed more than 200 pieces of human bones along with several stone and copper tools.
The team's major discovery was the finding of 35,000-year-old skull fragments dubbed, the "Deep Skull", and is credited to be one of the oldest anatomically modern humans, or Homo Sapien, found in Southeast Asia.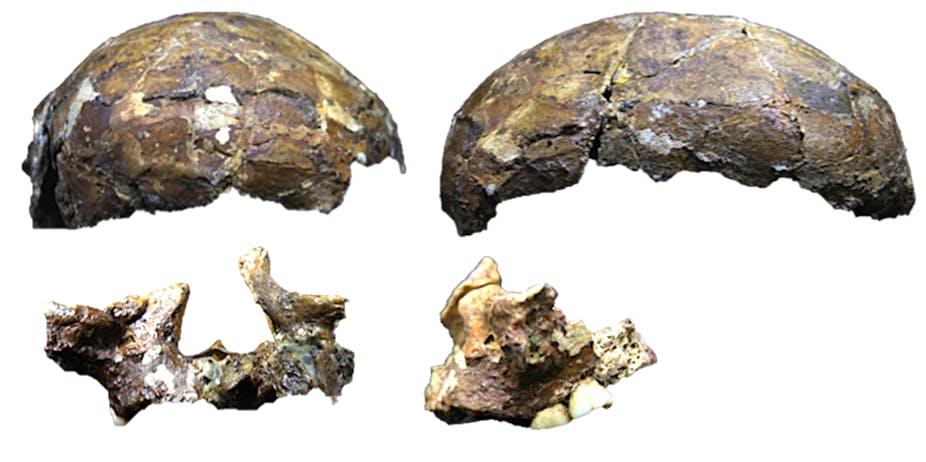 In the 1970s, another expedition led by Malaysian archaeologist, Professor Zuraina Majid uncovered more human remains, 11 pieces to be exact, which date back to the Iron Age.
Then in the 2000s, another expedition team from Cambridge University unearthed even more archaeological artefacts and bones from the caves and its surrounding areas believed to be more than 20,000 years old.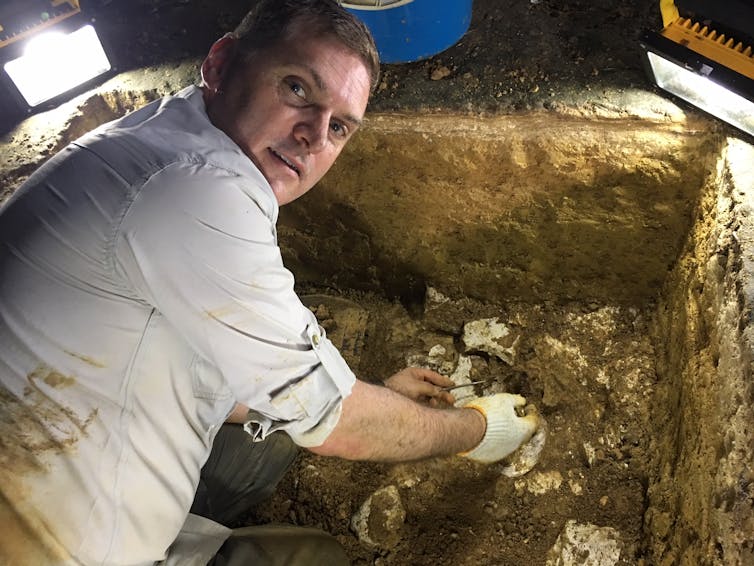 Over the years, archaeologists and researchers have dug up a treasure trove of ancient artifacts and remnants of the cave's early inhabitants including a myriad of wall paintings, tools, pottery, traces of plants like fruits and nuts, animal bones, as well as wooden "boats coffins containing human remains.
These amazing finds dating back to different periods of history not only provide proof of early human life in Borneo but show that these primitive human communities were not just dumb cavemen.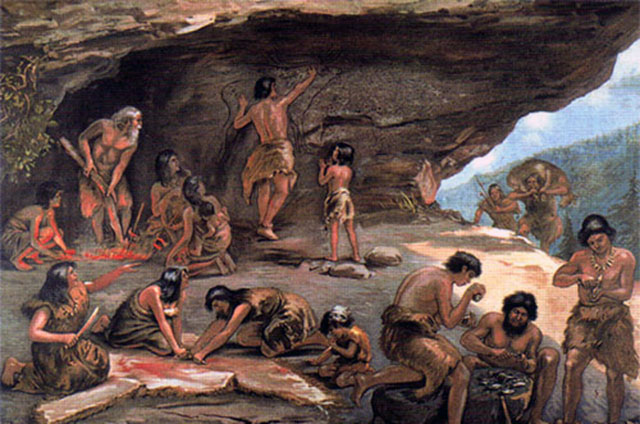 These early "Sarawakians" to put it one way, were sophisticated people with their own unique cultures and beliefs, able to exploit the vast rainforest to hunt, fish, and gather food, and even farm in order to survive and thrive.
It's the makings of human history hidden deep in our land!
---
Want to know more about Malaysia's unique historical sites? Share your curiosity on our Facebook, Twitter and Instagram page.
Akmal Hakim
Typing out trending topics and walking the fine line between deep and dumb.