Buildings Are "Shining" Hopeful Messages To Malaysians Everywhere
Credit: Facebook
Subscribe to our new Telegram channel for the latest updates on Covid-19 and other stories from around the world.
---
Buildings around town are lighting up with heartfelt messages of encouragement in a show of solidarity during the nationwide Movement Control Order (MCO) and in the face of the global Covid-19 pandemic.
Much like how skyscrapers in The Big Apple are illuminating the night sky during the lockdown, buildings across Malaysia are switching things up by making use of their now mostly empty units to display short, 8-bit texts and images to offer a bit of comfort to the rakyat after the sun sets.
Some properties display flashes of red as a show of appreciation and gratitude to the country's healthcare personnel working on the frontlines.
Some are lit up to display gigantic hearts as if to symbolize the people's love and compassion beating from behind closed doors.
While others brighten the night with simple yet meaningful messages reminding the public to stay hopeful during this time of crisis.
Even the fabled Mak Cik Kiah gets a quick, unique shoutout to brighten her spirit.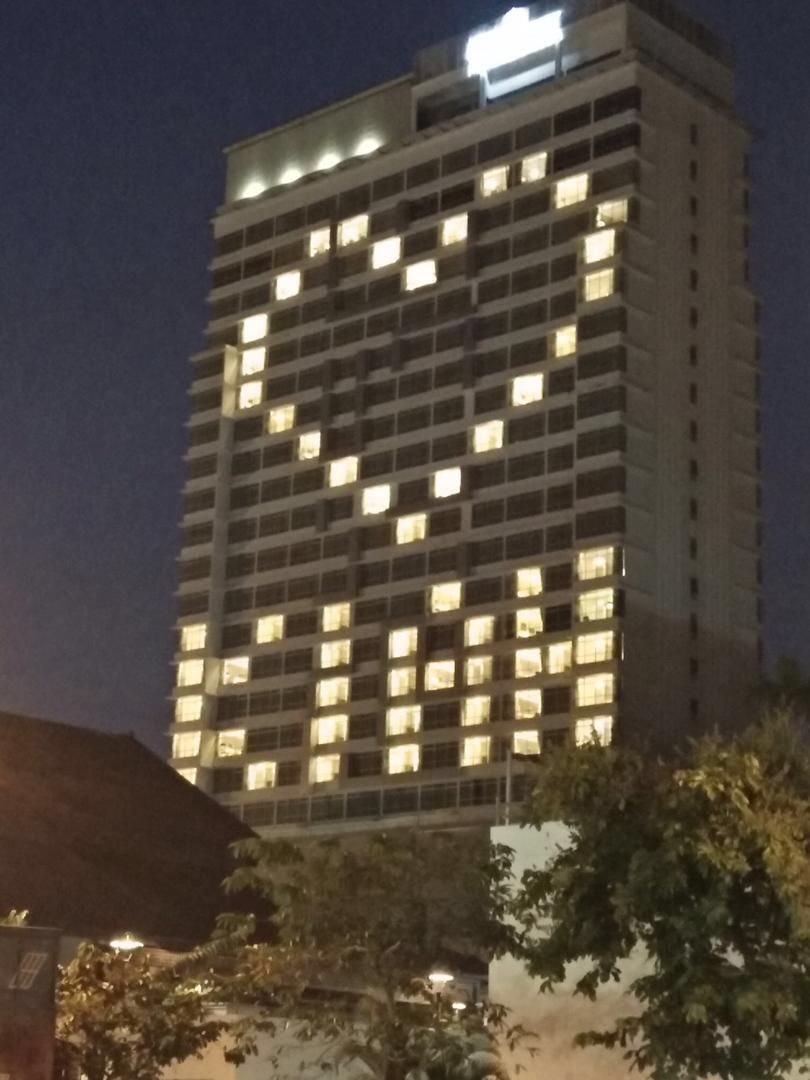 Since the MCO was implemented, most buildings and establishments are left empty as Malaysians are forced to stay at home, apart from those working on the frontlines of the pandemic and a number of essential service fields that are allowed to operate.
---
Share your thoughts on TRP's Facebook, Twitter, and Instagram.
Akmal Hakim
Typing out trending topics and walking the fine line between deep and dumb.