2 New Cases, 1 Death & No Local Transmissions Involving Malaysians
Credit: Firdaus Latif/Malay Mail
Subscribe to our new Telegram channel for the latest stories and updates.
---
Malaysia recorded only two new cases of Covid-19 as of June 10, the lowest number of cases identified since the nationwide lockdowns began in March.
Of the two cases, one was an imported case from overseas, while the other was a locally transmitted incident involving a foreigner in Sarawak.
There were no Covid-19 infections involving Malaysian citizens, however, another fatality was recorded involving a 61-year-old male patient linked to the tabligh cluster who died on June 10, adding the nation's total coronavirus death count to 118.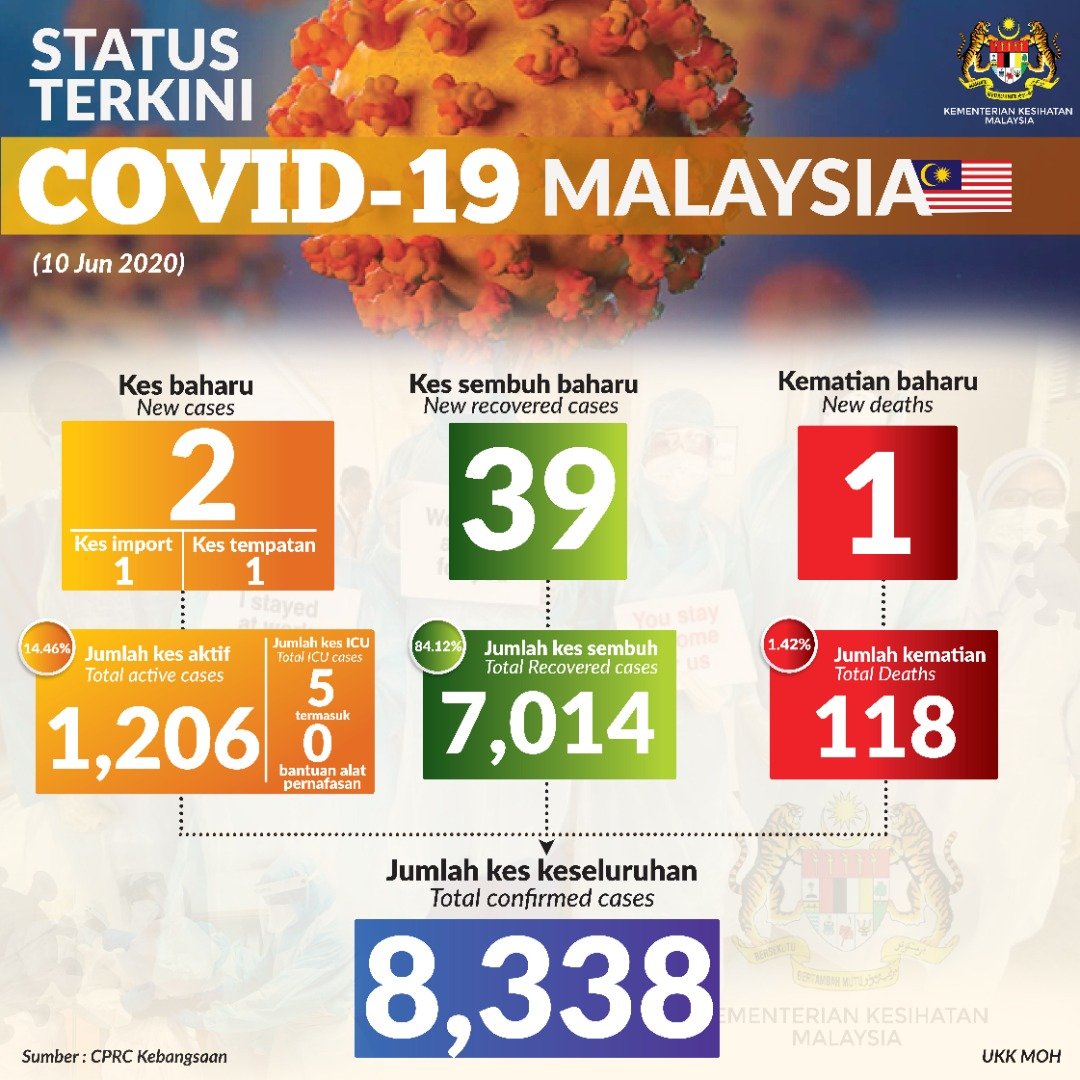 To date Malaysia has recorded a total of 8,338 cases with 1,206 still active.
MOH hopes that Malaysians remain vigilant at ensuring all Covid-guidelines provided by the government are abided to avoid the further spread of the coronavirus during the Recovery Movement Control Order (RMCO) period.
---
TRP gives our deepest condolences to the family of the deceased patient.
Share your thoughts with us on TRP's Facebook, Twitter, and Instagram.
Akmal Hakim
Like a phoenix rising from the ashes, Akmal returns to the newly improved TRP to uncover cold truths and walk the fine line between deep and dumb.