M'sian Doctor Creates New Disposable Hijabs For A UK Hospital
When there's a will, there's a way as the saying goes and Dr Farah Roslan showed that Malaysians are able to adapt in various working conditions while still being devoted to their faith.
She is responsible for the introduction of disposable sterile hijabs to be used in operating theaters at Royal Derby Hospital in the United Kingdom (UK).
This is the first time that a medical institution in the UK adopting the headscarf.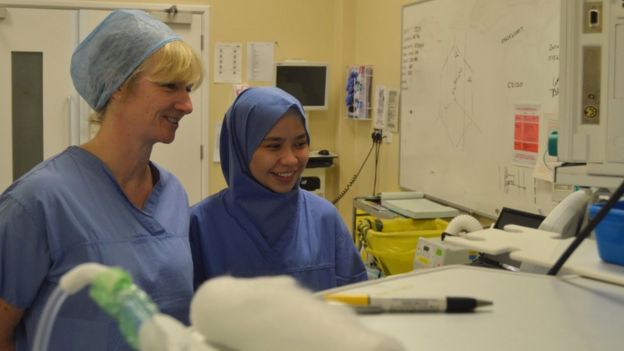 Farah had the idea during her training at the Royal Derby Hospital.
She said due to infection concerns related to her hijab, she had to find a way to use use one that can be used in operating theatres.
To overcome this, the young doctor tried to find a middle ground between adhering to her faith and also passion of being in the operating theatre.
"I'd been using the same headscarf all day which obviously wasn't clean and ideal. I didn't feel comfortable taking it off and I was pulled out from the theatre, respectfully, due to infection control."

Farah Roslan, via BBC
To find inspiration for the hijab, she looked to Malaysia, for ideas before creating a design and testing fabrics.
The University Hospitals of Derby and Burton NHS Trust said the new headscarves are available for the first time earlier in December.
The junior doctor looks forward to see if it can be endorsed throughout the UK.
---
Share your thoughts on TRP's Facebook, Twitter, and Instagram!
Hakim Hassan
Unkempt in both stories and appearance, Hakim loves tech but tech left him on read, previously he used to write about tall buildings and unoccupied spaces that he can't afford, and legend has it that he still can't afford it to this day