Huge Explosion In Lebanon's Capital City, Here's What You Need To Know
Many killed, thousands injured and the city is in ruins.
Twitter/dealbase
Subscribe to our Telegram channel for the latest stories and updates.
---
A massive explosion shocked Beirut, Lebanon on Tuesday, August 4, 2020, causing widespread damage and killing nearly 100 people while around 4,000 others were left injured.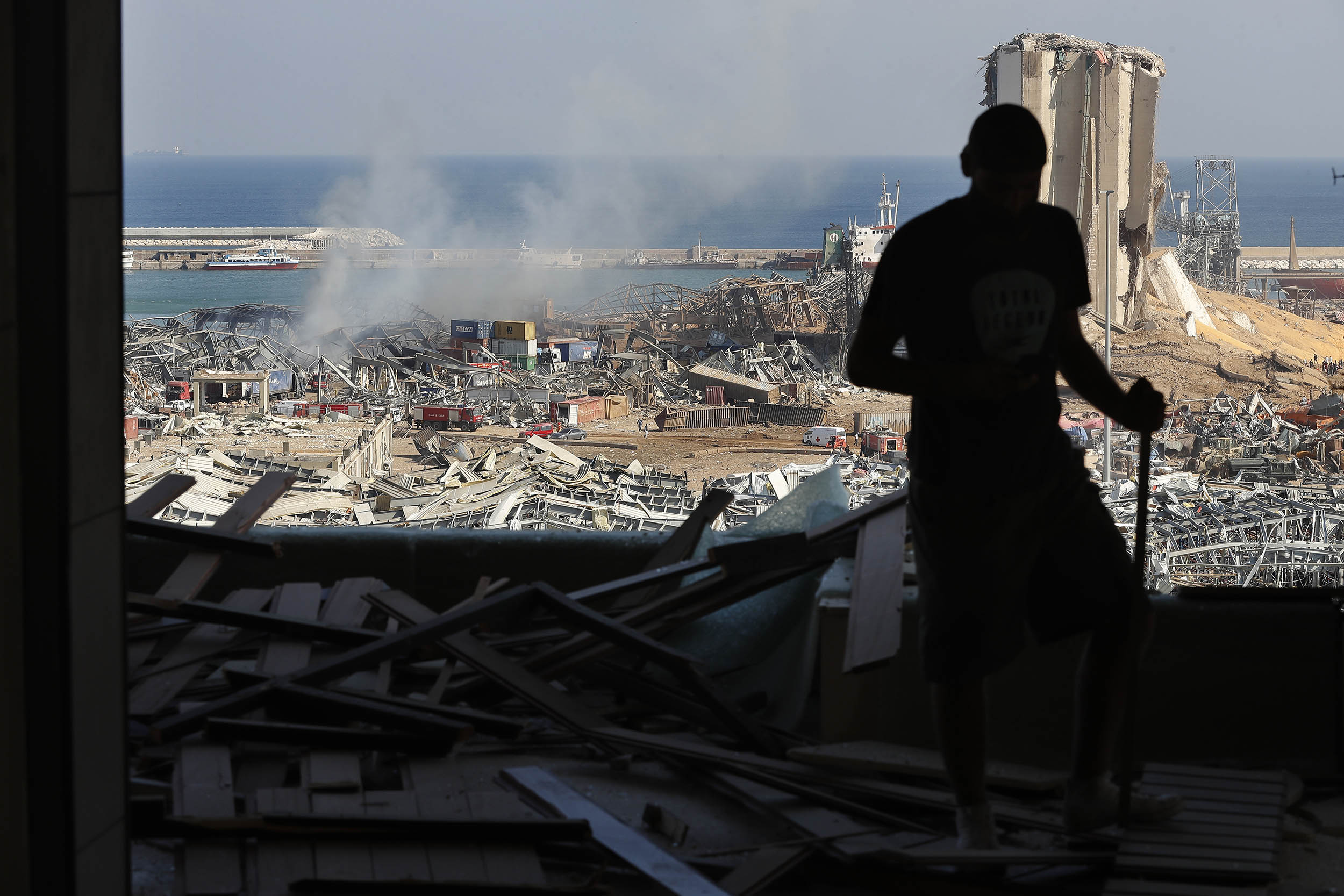 What you need to know: Footage of the explosion had gone viral all over the world. Shockwaves from the blast destroyed and damaged homes and other buildings across the city. The explosion had originated from a warehouse located at the city's seaport, close to population centers. The explosion was so huge that it even triggered a 3.5 magnitude earthquake. The cause of the blast is unclear, however, Lebanese authorities linked the explosion to a stockpile of confiscated ammonium nitrate – an industrial chemical found in fertilizer as well as explosives – stored at the port for 6 years. Search and rescue operations are underway.
A detailed view of the heavy explosion that occurred in Beirut Lebanon😥 pic.twitter.com/DyBQysfCI7

— Harry🌚 (@blaq_melanie) August 4, 2020
A Lebanese trying to flee from the explosion in Beirut still got hit from a distance 💔. Pray for Lebanon, pray for the world #BeirutBlast #Beirut pic.twitter.com/k1m0fFbhHq

— Nappy Blaze 🍥 (@Nappyblaze) August 4, 2020
Please let's pray for our brothers & sisters at Beirut, Lebanon.There has been a massive explosion and the blast leave dozens dead & others fighting for their dear Lives. Our prayers & thoughts are with them.#BeirutBlast #LebanonExplosion#PrayForLebanon pic.twitter.com/MppWSnbpy6

— Hon.Shamchu (@honshamiachui) August 5, 2020
I'm speechless! This is INSANE and HORRIFYING 😰 Condolences to affected families in Lebanon 🙏🏻 #PrayForLebanon pic.twitter.com/auR5Z8owJw

— Inez 🦄 (@dealbase) August 4, 2020
Why it matters: The explosion had reportedly destroyed 3 hospitals in Beirut and left 2 others damaged, crippling the city's response to the disaster. This is made more concerning as the country is also facing difficulties with the Covid-19 pandemic, reporting more than 5,000 cases of infections. The country had also recently reimplemented lockdowns amid rising outbreaks. Reportedly, the Lebanese economy was also at a crisis as an immediate result of the pandemic and years of economic slowdowns with poverty and unemployment rampant. The country might also face a food crisis as a result of the explosion as it's said that 85% of Lebanon's imported wheat supply was stored at the city port.
Who said what: Following the disaster, Lebanese President Michel Aoun had called for a two-week state of emergency and declared a three-day morning period in respect to the tragedy. Lebanon's Supreme Defence Council said that investigations are underway to identify the exact cause of the incident and punish those who were responsible. The international community offers its condolences and have stepped in to offer aid. Malaysian Foreign Minister Datuk Seri Hishammuddin Hussein said on Twitter that Malaysia was prepared to offer any help that we can. Luckily, no Malaysians were hurt by the tragedy.
Malaysia stands together in grief as our thoughts and prayers accompany the strong people of 🇱🇧 Lebanon. We stand ready to support any way we can. Initial reports from our @MYEmbBeirut show that all Malaysians there are safe and have been advised to stay at home #PrayForLebanon pic.twitter.com/tpJJ8HAo5x

— Hishammuddin Hussein 🇲🇾 (@HishammuddinH2O) August 5, 2020
Meanwhile, United States (US) President Donald Trump believes that the explosion had been a "terrible attack" on Lebanon caused by "some kind of bomb".
Read more:
Lebanon eyes state of emergency as Beirut death toll climbs: Live [Al Jazeera]
What we know about the Beirut blast [CNN]
Beirut blast: Dozens dead and thousands injured, health minister says [BBC]
Two huge Beirut explosions kill 73, injure thousands [The Borneo Post]
COVID-19 spreads in Lebanon despite lockdown [Arab News]
Food fears after grain stockpile destroyed [The Guardian]
Lebanon's financial crisis is spinning out of control as bread prices rise for the first time in 8 years and people fall deeper into poverty [Business Insider]

---
Share your thoughts on TRP's Facebook, Twitter, and Instagram.
Akmal Hakim
Typing out trending topics and walking the fine line between deep and dumb.