12 Reasons Why Malaysia's Former IGP Was THE BOSS
Abdul Hamid Bador is even calling out his former boss, the Home Minister, as he leaves office.
Subscribe to our Telegram channel for the latest stories and updates.
---
Datuk Seri Abdul Hamid Bador, Malaysia's former Inspector-General of Police (IGP) has been in the spotlight a lot since his appointment back in May 2019.
In the years since starting his two-year tenure, the former IGP became well known for his unorthodox approaches to law enforcement as well as being very vocal with his comments towards the country's state of affairs.
Before exiting his post as the nation's top cop on 3 May 2021, Abdul Hamid made several disturbing revelations concerning PDRM's internal affairs, corruption and even fired shots at his former boss, Home Minister Datuk Seri Hamzah Zainudin.
TRP takes a brief look into some of the bad*ss things the ex-IGP has done while heading the national police force.
1. Tried to fix PDRM's image
Noted as being honest in his comments exposing the 'dark side' of law enforcement in the country, the former IGP is credited for being open to criticism towards PDRM.
Abdul Hamid had acknowledged the rakyat's lack of trust towards PDRM – making it his personal mission to restore the people's faith in the police force by fighting corruption head-on.
Before retiring, he made mentions of political interference within PDRM – hindering its progress towards becoming a better police force.
2. Telling the men & women in blue to stay out of trouble
Abdul Hamid promised strict punishment for officers who abuse their power and take the law into their own hands.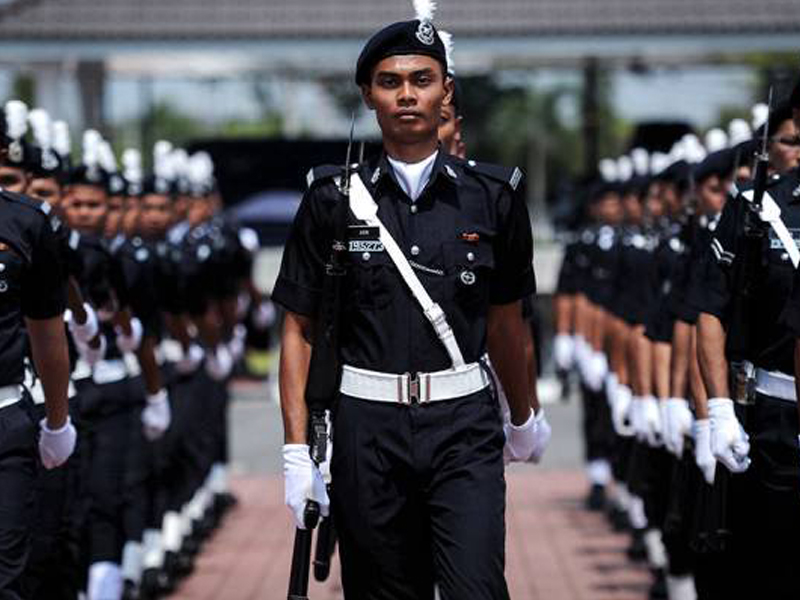 He once prohibited his officers from partying as a means of addressing corruption and disciplinary problems among his officers and admitted to drug abuse within the force after more than 100 officers were caught using during the recent 'Op Blue Devil' operation to weed out troublesome officers in 2019.
Before stepping down, Abdul Hamid revealed that the government was being lax in its oversight towards PDRM, failing to properly investigate cases of police misconduct and other issues.
3. Being honest in the fight against drugs
In 2021, Malaysia made its biggest drug bust in history as authorities confiscated over RM2.4 billion worth of illicit narcotics in Kedah.
Even with the takedown of such a high-value operation, the ex-IGP confessed that with the current resources at its disposal, PDRM is ill-equipped to effectively fight the country's drug war and openly seeks suggestions and help.
4. Fighting the mob
Vowing to crackdown on organized crime, the former IGP is enthusiastic about bringing down gangsters who use violence, intimidation, extortion and corruption as a means to run their illicit businesses.
As many organised crime syndicates fund their activities through the illegal drug trade, fighting the drug war is seen as a major step in crippling the mob.
The ex-IGP also issued an ultimatum to crooked cops to sever ties with these criminal organizations.
5. Taking care of police officers
Stating that the salaries of his low-ranked officers were dismal compared to the current cost of living, he pushed to increase the wages and benefits given to members of the force.
Abdul Hamid mentioned that the increase in pay would, in turn, reduce the risk of corruption and temptations to disobey the law as well as increase the overall morale, productivity and quality of life of police personnel.
6. Warned politicians to back off
Expressing his frustrations over politically motivated issues that occurred in the country, the ex-IGP made his point in cautioning politicians against using the police force as their personal errand boys.
Abdul Hamid stressed that police resources were being wasted on investigating trivial matters when other major criminal elements were happening elsewhere across the country.
The IGP even floated the idea of removing the Special Branch division from PDRM and turning it into an independent intelligence agency, as a means to avoid the government from allegedly carrying out politically fueled operations.
Most recently, the former IGP claims that prominent figures within the country's political sphere are attempting to seize control of PDRM and manipulate the police for their own gains.
7. Negotiated in Lahad Datu
During the Lahad Datu crisis in 2014, Abdul Hamid was in the frontlines of the conflict, negotiating with the Sulu; Philippine invaders who launched an incursion into Sabah.
Abdul Hamid, who was the Bukit Aman's Special Branch deputy director at the time, was accompanied by former Sabah Special Branch deputy chief Asst Comm Zulkifli Abd Aziz during the negotiations.
He was personally instructed by former Prime Minister Datuk Seri Najib Razak to get the assailants to leave Lahad Datu.
8. Received a Medal of Honour
Abdul Hamid was one of two Malaysian police officers who were awarded the Bhayangkara Nararya Star, the highest police award by the Indonesian government for aiding in the fight against the Jemaah Islamiyah (JI) and pro-Islamic State (IS) militants.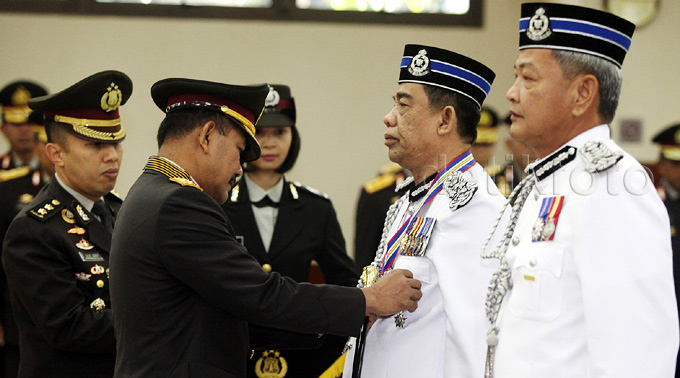 Abdul Hamid and Special Branch director Datuk Seri Akhil Bulat are the first non-Indonesians to receive the award.
9. Voicing out on 1MDB
Abdul Hamid was among the few high-ranking officials who were critical about how the previous government was handling 1Malaysia Development Berhad (1MDB).
He was so critical that he was labelled as an 'enemy of the state' at one point.
10. The farmer who became IGP
During his brief retirement in 2016, Abdul Hamid became a farmer in Rembau, Negeri Sembilan.
He has shared that during this time, he was once extorted by an on-duty street cop who didn't know who he was.
The officer is reportedly facing disciplinary action after attempting to extort the future police chief.
11. Chasing down rogue cops
Being tough against corruption, Abdul Hamid vowed to bring to justice police officers who abuse their power for personal gain.
For example, in 2020, four Selangor Criminal Investigation Department's (CID) officers were arrested over an extortion case involving money and drugs.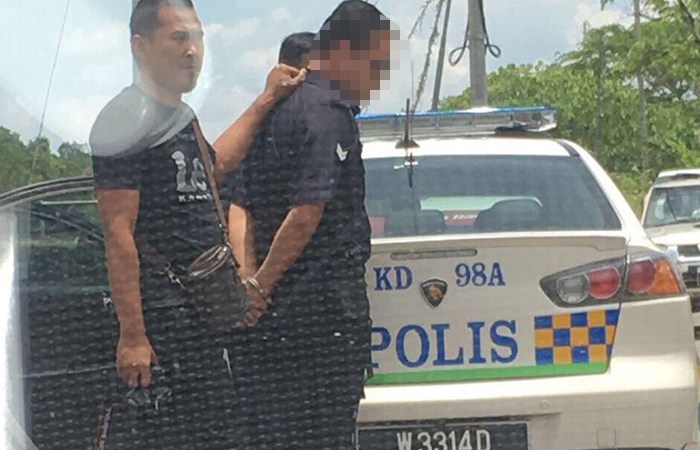 An inspector, 2 detective corporals and a corporal who have served in the force for more than 10 years were alleged to have extorted RM3 million from a Taiwanese businessman who was previously arrested for drug charges.
Apparently the 'entrepreneur' had issued a complaint to the police when he and his friends were still arrested despite paying hush money to the suspects after their drug lab in Cheras, KL was raided.
Abdul Hamid promised severe punishment to all the rogue and corrupt officers involved in the case.
12. Jokes for Jho Low
The IGP also apparently has a penchant for comedy.
Following the viral outbreak of COVID-19, Abdul Hamid joked that the fugitive businessman, Low Taek Jho or more lovingly known by Malaysians as Jho Low, should promptly return to Malaysia to seek medical treatment if the tycoon happens to get infected.
Abdul Hamid also confirms that Jho Low had been officially listed in the International Criminal Police Organisation's (Interpol) Red Notice list, which is basically an international wanted list used by authorities around the globe to locate, arrest and extradite individuals wanted for crimes.
---
So what do you think? Is our old top cop THE BOSS or what?!
Share us your impressions in the comments on Facebook, Twitter and Instagram.
Akmal Hakim
Typing out trending topics and walking the fine line between deep and dumb.