This Local Fashion Designer Is Sewing PPEs For Malaysian Frontliners
Credit: Instagram/Radzuan Radziwill
Subscribe to our new Telegram channel for the latest updates on Covid-19 and other issues.
---
With the Covid-19 pandemic causing shortages of medical equipment and supplies across the globe, Malaysians are stepping in to help with whatever they can in the fight against the deadly plague.
One renowned local fashion designer is turning his eye for glamour to more practical use, as he endeavors to produce personal protective equipment (PPE) for the nation's frontline medical personnel tasked at handling the pandemic.
Datuk Radzuan Radziwill who has won many accolades and had clad numerous stars and VIPs in his trendy clothing is spending his quarantine at home sewing disposable PPEs to be donated to healthcare facilities nationwide.
The couturier said that he was taken aback by news of our frontliners fashioning their own DIY PPEs out of everyday items and vowed his time and skills to counter the apparel shortage.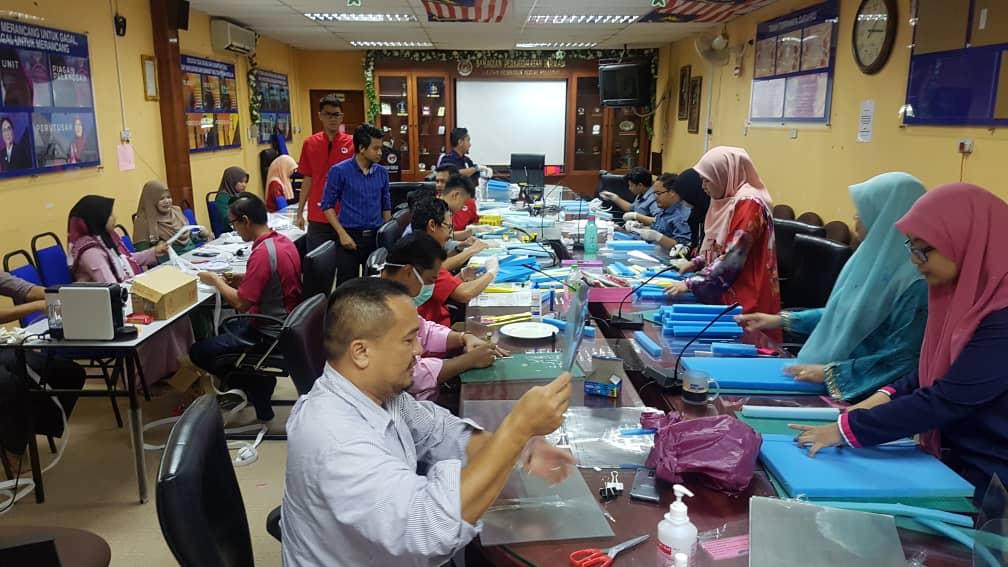 Reportedly, Radzuan has sewn more than 2000 pieces of surgical gowns and protective headgear of varying sizes, made from non-woven and waterproof material to be shipped wherever it's needed.
The tailor says that he can sew around 50 pairs of PPEs in a single day and has little trouble getting the necessary materials and textiles for the job despite the Movement Control Order (MCO) being set in place.
Radzuan invites more local fashion designers and tailors to aid in his one-man sweatshop and hopes that more Malaysians would take time to contribute their valuable skills and expertise in our nation's time of need.
You can watch the master tailor at work in a video posted on Radzuan's personal Instagram account, below;
---
Share your thoughts with us on TRP's Facebook, Twitter, and Instagram.
Akmal Hakim
Like a phoenix rising from the ashes, Akmal returns to the newly improved TRP to uncover cold truths and walk the fine line between deep and dumb.