Here's The New 2021 School Calendar Dates For You To Worry About
Although slightly delayed, it will still be 197 days of school.
Picture Credit: Malay Mail
Subscribe to our new Telegram channel for the latest updates.
---
School is going to be a bit different in 2021 as the Ministry of Education (MOE) has issued the revised dates for next year.
According to reports, although the restart has been delayed, MOE said there will still be 197 school days.
There will be 2 groups (Group A and B):
Group A
Johor
Kedah
Kelantan
Terengganu.
Group B
Melaka
Negeri Sembilan
Pahang
Perak
Perlis
Pulau Pinang
Sabah
Sarawak
Selangor
Kuala Lumpur
Labuan
Putrajaya
Both groups will start on 20 January 2021, but Group A will end the schooling year a day earlier (9 December 2021) than Group B (10 December 2021).
Below are the dates for Group A: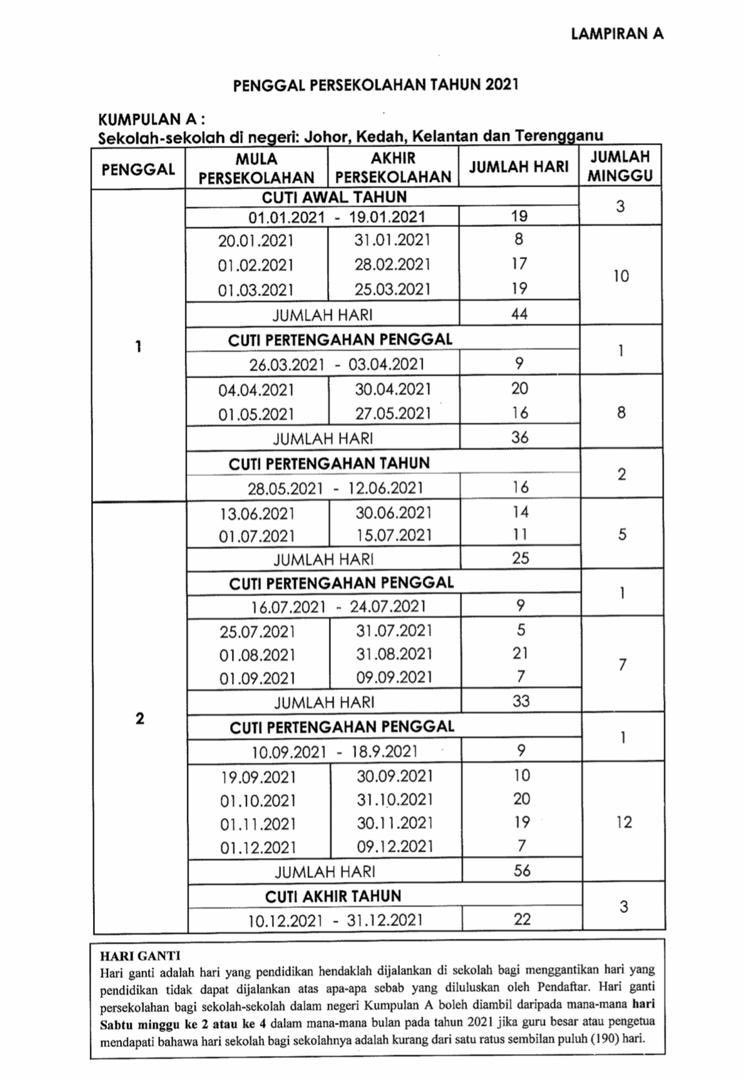 These are the dates for Group B: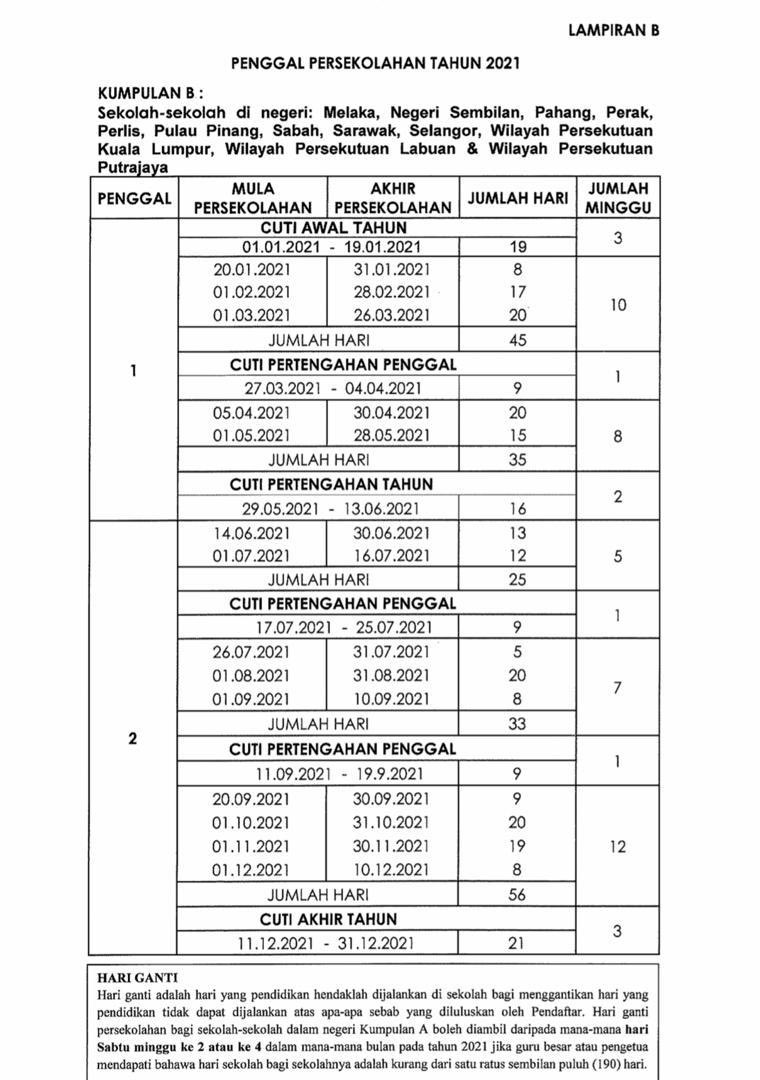 As for school holidays, the starting dates for the Chinese New Year (10 February) and Hari Raya Aidilfitri (11 May) will be the same for both groups.
As for Deepavali, all the states nationwide will start the holiday on 3 November, except for Sarawak (5 November).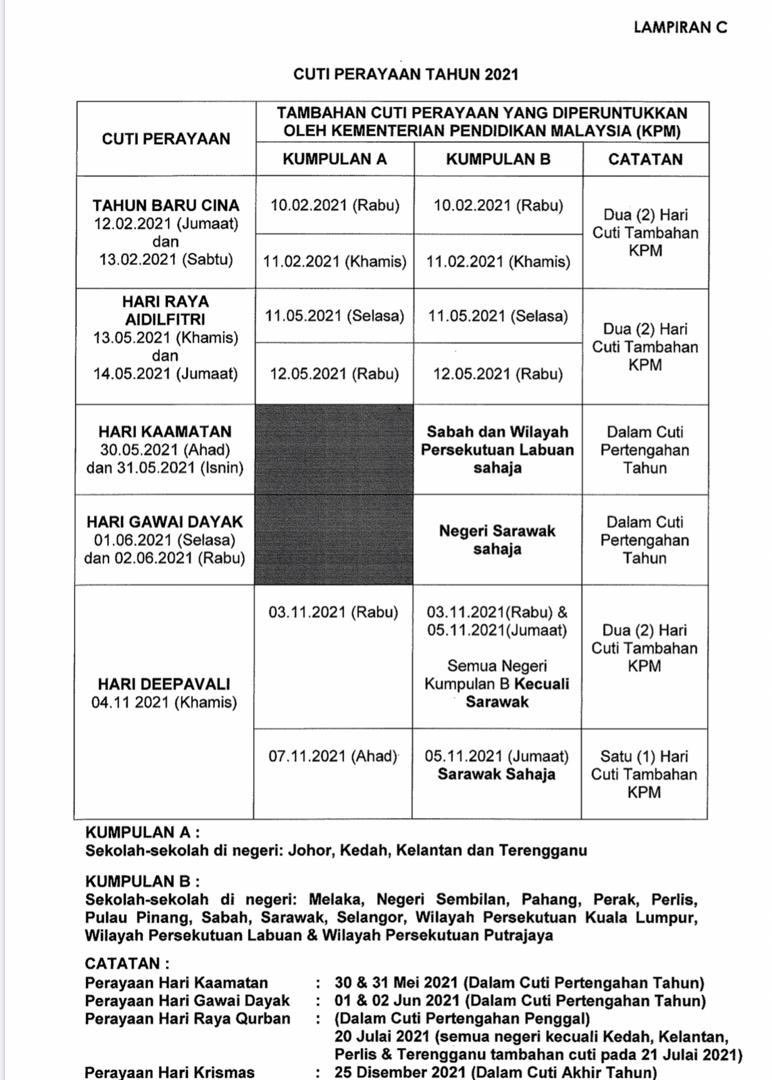 ---
Share your thoughts with us on TRP's Facebook, Twitter, and Instagram.
Hakim Hassan
Unkempt in both stories and appearance, Hakim loves tech but tech left him on read, previously he used to write about tall buildings and unoccupied spaces that he can't afford, and legend has it that he still can't afford it to this day