HTAR Welcomes More Donations From Public To Help Fight Covid-19
They're looking for more oxygen concentrators.
Subscribe to our new Telegram channel for the latest stories and updates.
---
Tengku Ampuan Rahimah Hospital (HTAR) Klang welcomes the public to continue to help address the increasing number of Covid-19 patients at the hospital, especially the contribution of oxygen concentrators.
Director Dr Zulkarnain Mohd Rawi said to Bernama that they are very grateful for the various donations over the years and hoped that the public would continue to extend assistance to help treat patients and ease the burden of frontline staff.
If there's none (contribution), it is not enough (to meet the needs of Covid-19 patients).

HTAR Director Dr Zulkarnain Mohd Rawi
It's reported that the hospital has been receiving donations from various people and organisations including independent preacher Ebit Lew who donated busses to
HTAR through a statement posted on Facebook last Saturday informed of receiving a bus donation from independent preacher Ebit Lew to transport Covid-19 patients to the quarantine centre.
Prior to that, the hospital have also received oxygen concentrators and medical equipment, a body storage container and extra beds from various organisations and companies.
Field hospital up and running by Wednesday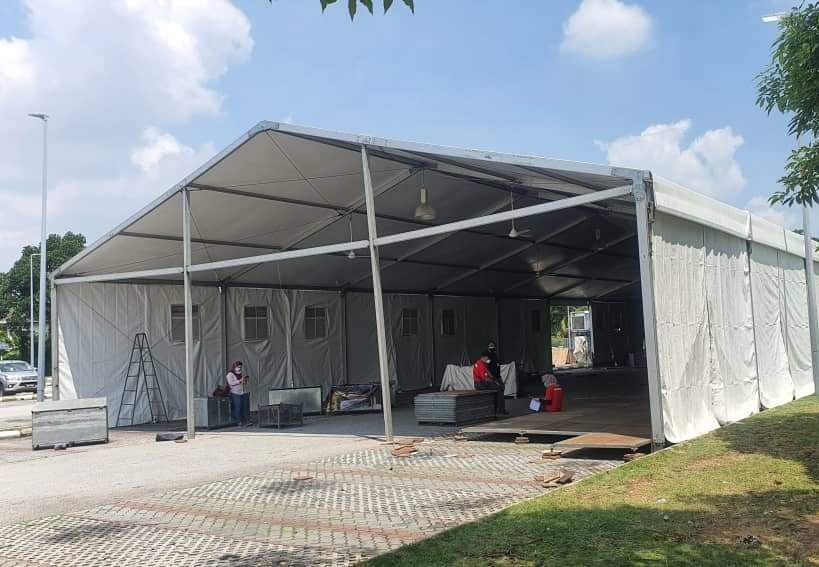 A Field Hospital that's currently being built at HTAR is expected to start accommodating Covid-19 patients by this Wednesday (4 August).
It's previously reported by Kosmo! that the construction of the hospital has been completed five percent ahead of schedule.
After the surge of Covid-19 cases in Selangor, it was announced by the Deputy Prime Minister Datuk Seri Ismail Sabri that a Field Hospital will be built with the help from the Malaysian Armed Forces (MAF).
The hospital also serves the purpose of bolstering the state's health infrastructure and help with the current pandemic situation.
According to Health Ministry, the hospital is the main specialist referral centre for districts covering Klang, Sabak Bernam, Kuala Selangor and parts of Petaling and Kuala Langat districts.
---
Share your thoughts on TRP's Facebook, Twitter, and Instagram.
Hakim Hassan
Unkempt in both stories and appearance, Hakim loves tech but tech left him on read, previously he used to write about tall buildings and unoccupied spaces that he can't afford, and legend has it that he still can't afford it to this day