What's the deal with RFID and why should I care?
After some back-and-forth (and lawsuits) between CIMB and Plus, both companies recently announced an agreement allowing drivers to use RFID to pay tolls.
The new toll payment service will be facilitated by Touch n' Go Sdn Bhd (TNG) through the TNG RFID tag.
The hope is that RFID will replace the current and somewhat dated Touch n Go card.
So what does this mean for drivers?
You can link the tag to your preferred bank accounts, credit cards, debit cards or the Touch n' Go e-wallet.
How do you use it?
You need to install the RFID sticker to either the windscreen or headlamp of your vehicle.
To install it, you need to go to an RFID Fitment Centre.
They'll put a sticker on you headlight which, unfortunately, you can't do it by yourself because the tag needs to be verified which might be quite cumbersome for some because you need to go to their centres to do that.
The tag is unique to each vehicle and is embedded with a radio frequency chip.
As the vehicle passes through the toll, an overhead scanner reads the radio-frequency from the RFID tag and charges the toll fare.
But if you don't feel like putting the sticker on your car, you can also use SmartTAG which functions similarly, or better yet, there are cars that have that built-in, so you don't need to go through the whole process at all.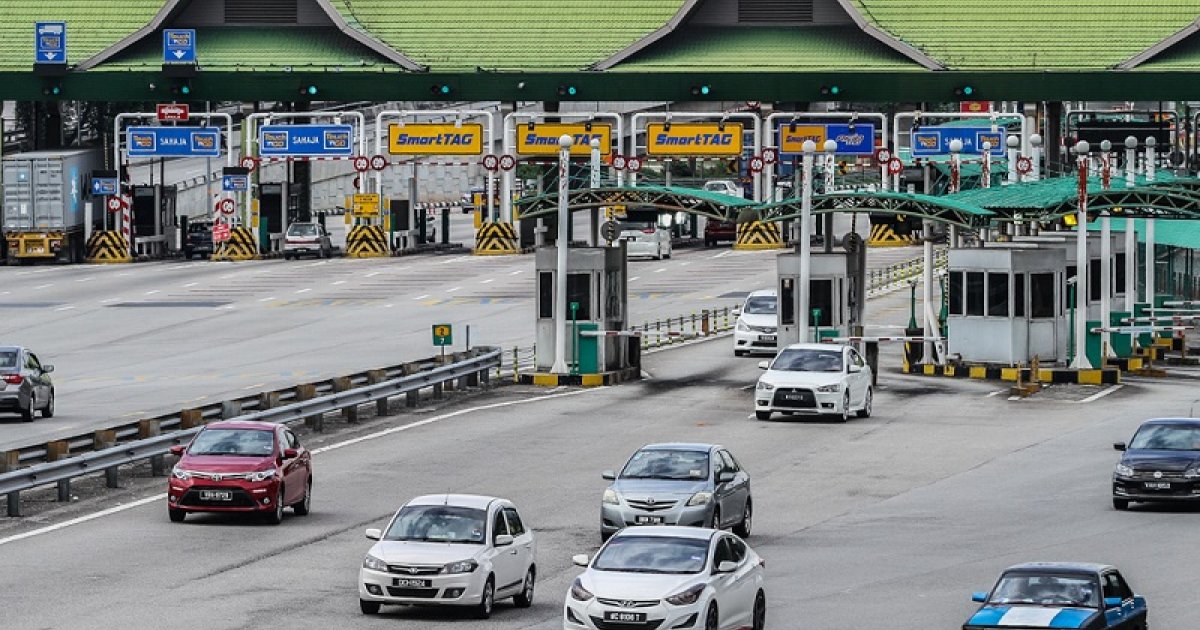 Where can you use it?
It will be available in 10 open system toll plazas at PLUS expressways by January next year.
Open system toll plazas are defined as a system where the toll fare is a fixed rate based on vehicle class.
As for all 83 closed system toll plazas on the PLUS expressways, it will be available by April of next year.
Closed-system toll plazas are defined when the vehicle enters the highway and the toll rate is based on the vehicle class and distance traveled upon exit out of the highway.
But again, if you want the boom gate to open without opening the window, there's always Smart Tag which has been around, for ages.
What is RFID?
RFID is short for "radio-frequency identification" that refers to a technology where digital data is encoded in RFID tags or smart labels and is captured by a reader.
This information is transmitted via radio waves from the tag to the reader.
It is similar to barcoding in that data from a tag or label are captured by a device that stores the data in a database.
RFIDs were first patented in 1973 by Mario W. Cardullo received the first U.S. patent for an active RFID tag with rewritable memory on January 23, 1973.
Other than passports, RFIDs are also used in credit cards, access cards and many more.
---
Share your thoughts with us on our Facebook, Twitter, and Instagram.
Hakim Hassan
Unkempt in both stories and appearance, Hakim loves tech but tech left him on read, previously he used to write about tall buildings and unoccupied spaces that he can't afford, and legend has it that he still can't afford it to this day