5 Places To Eat Under RM10 in the Klang Valley
Feeling the pinch in your spendings recently? We've all been there.
Not to worry though, as we managed to compile a list of places to get your nomz on for under RM10. You read that right!
1. Boran Street Thai Food (Petaling Jaya)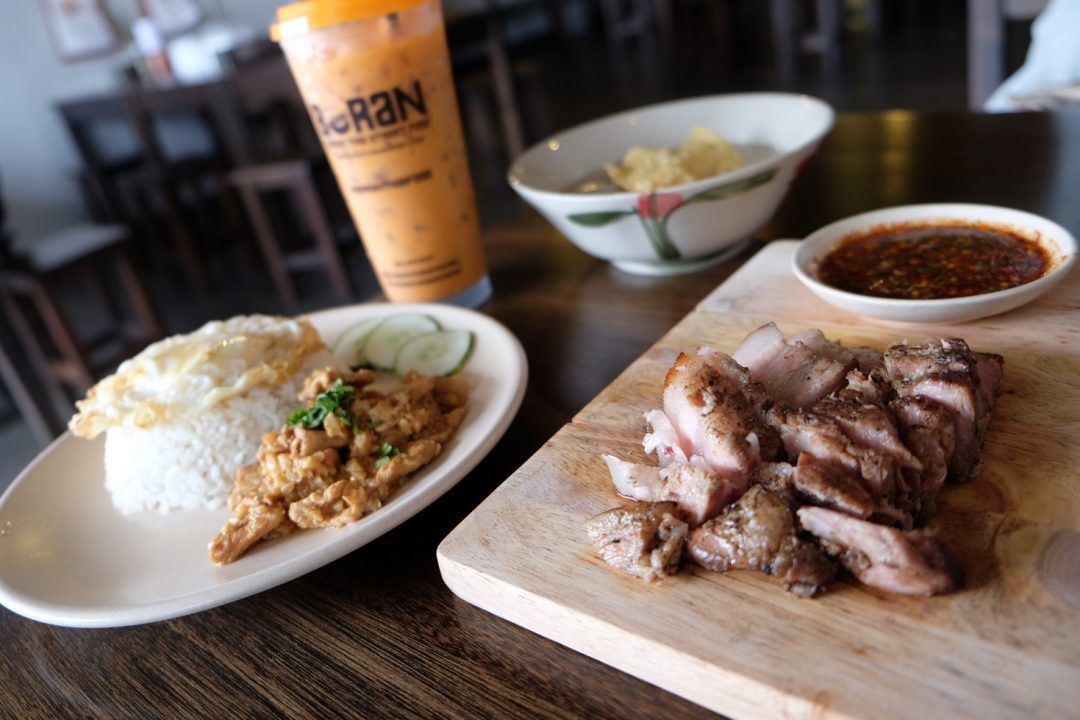 Feeling up for some Thai? Boran is a great choice to have a fulfilling meal without breaking the bank! Their Minced Basil Pork and Garlic Pork are the main stars of the show, priced only at RM7.90!
What comes with the meal is a bed of fragrant rice, a steaming generous portion of meat, a fried egg, and a slice of cucumber. Sounds like a steal to us!
2. Stuff'd (Kuala Lumpur)
Stuff'd serves Mexican cuisines but with a healthy twist to it. Their Tacos and Kebabs are priced at RM8.50 for a hearty helping but our recommendations are to go for the Burrito Bowls. (okay so maybe this one is slightly more than RM10 but for the portion you're getting, it definitely needs a mention!)
If you can spare an extra RM3, you can get a massive portion of food to keep you filled for the whole day. The best part of all is that it's healthy, so there's no need to feel guilty about it either 😉 
3. Super Kitchen Chili Pan Mee (Petaling Jaya)
Ah, it's almost impossible to live in the city and not run for a bowl of chilli pan mee every now and then. Their classic Dry Chilli Pan Mee is priced at RM7.90 for a bowl and is a crowd favourite.
Delicious, affordable, and readily available in various outlets across Klang Valley— Super Kitchen Chilli Pan Mee has been in the business since 2004. Family owned and proud; it looks like they're here to stay!
4. Ilham Nasi Kukus (Mutiara Damansara)
Can't make a list without some good ol' nasi kukus! Ilham Nasi Kukus in particular has been the talk of the town for the longest of times for its affordable and yummy choices.
Drown yourself in all sorts of choices of curries, gravies, meats, and vegetables from RM7. A must try for nasi kukus lovers!
5. Mansion Tea Stall (Masjid India, KL)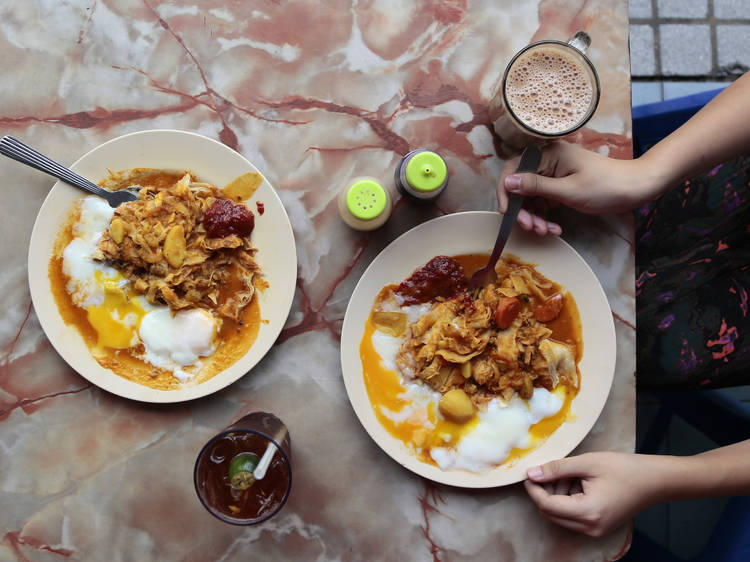 Not feeling up for something as heavy as rice for your meal? Mansion Tea Stall has you covered with their various selections of roti available. We'd recommend the Roti Banjir that's only priced at RM3!
The choice of various curries are available to dip your roti into as well. Ranging from dhal to sardine curry; you'll definitely be able to find something that tickles your pickle!
---
So wipe your tears, broke gang. You can still have yummy food on a budget!
Let's appreciate one of the many wonders of living in a country where such wonderful food will always be affordable.
Article by Leyasheena Panicker
Anne Dorall
Anne is an advocate of sustainable living and the circular economy, and has managed to mum-nag the team into using reusable containers to tapau food. She is also a proud parent of 4 cats and 1 rabbit.