Ministers' Visit To Flood-Affected Areas Draws Criticism Online
Netizens were not happy with Ministers being seemingly oblivious to what's going on.
Subscribe to our Telegram channel for the latest stories and updates.
---
The weekend was a torrid time for many as heavy rains and floods affected parts of the Klang Valley, displacing families from their homes.
As is expected after a natural catastrophe, Ministers came down to have a look at what's going on and the reactions from netizens have not been overly positive.
Here's some of them:
Azmin comes in to sweep the floors
International Trade and Industry Minister Datuk Seri Azmin Ali tweeted a video of himself sweeping floors in a house located somewhere in Gombak, which is also his constituency.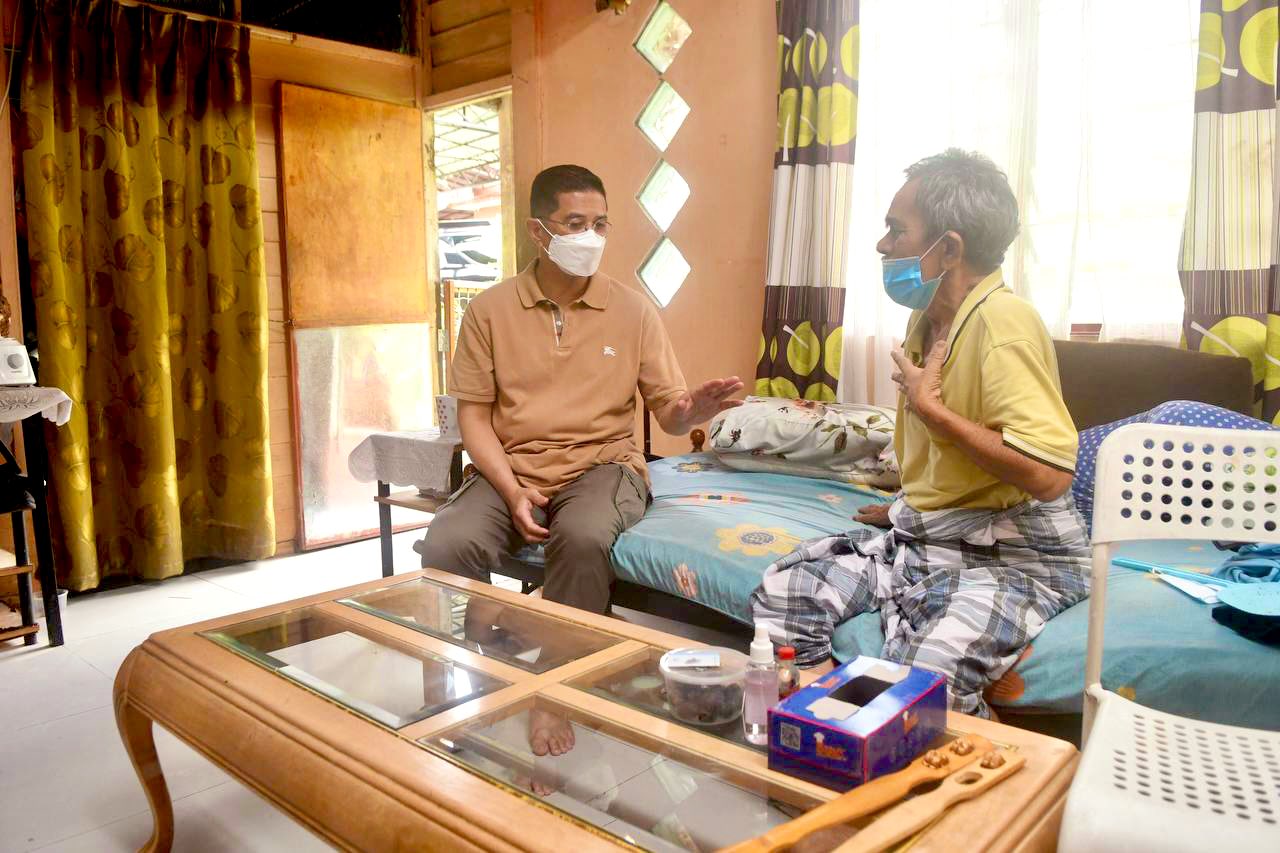 It's part of a series of tweets of him visiting various areas and checking up on the locals who were affected by the flood.
Saya turut bersama membantu membersihkan kediaman Muhammad Firdaus Jaafar.

Semoga bantuan tidak seberapa ini dapat meringankan beban Muhammad Firdaus. pic.twitter.com/e6V8z5Y8Ei

— Mohamed Azmin Ali 🇲🇾 (@AzminAli) December 19, 2021
Netizens were quick to comment on the video, with one user saying that it looks like one of those Pendidikan Moral assignments where students include pictures of themselves doing housework.
yk this reminds me of that folio for moral where you have to take pictures of you doing housework PLEASE 💀 https://t.co/ZxCiPSnoJb

— zula 🏴 #LAWAN (@dhahrxo) December 19, 2021
However, there were others that were critical, with another user listing things that Azmin should be doing instead.
This is your job, sir:
1. Create food bank and distribute to flood relief centres.
2. Fund volunteers to save/help afflicted victims
3. Buy medical supplies
4. Invite your MB friends to contribute to post-flood relief fund https://t.co/RSogyd3rRk

— Jumpy (@paypalme2k) December 19, 2021
Rina visited flood-affected area in high heels
Women Family and Community Development Minister Datuk Seri Rina Harun also drew criticism from netizens, who were questioning her attire when she visited flood victims.
Serious lah Menteri Wanita pakai heels semasa melawat kawasan banjir?! 🤦🏻‍♀️ pic.twitter.com/p0untcqkGq

— chermaine 🍉🇲🇾 (@suetmei) December 19, 2021
Those who commented said that her attire was inappropriate given the circumstances with some comparing the Minister to other personalities.
ctdk pakai besa ja weh. pic.twitter.com/WwxtA1PJtH

— CARAMEL🏴 (@anmslzr) December 19, 2021
Tengku Zafrul came to smile and wave
Even Finance Minister Tengku Datuk Seri Zafrul Abdul Aziz was not spared from scrutiny, as social media users questioned the Minister after videos of him on a truck surfaced online.
Pesta 4×4 oleh barisan menteri tak guna.. pic.twitter.com/PVRAq0pmXh

— Jalal Misai Akaun Baru (@jllmisai) December 19, 2021
Another user also tweeted a video of the Minister along with his entourage on a National Disaster Management Agency (NADMA) boat, which netizens feel could've been used for more urgent matters.
……dahla tak function bawak geng lagi pic.twitter.com/Dzn7T3taNT

— mochie (@suchimentaiii) December 19, 2021
---
Share your thoughts with us via TRP's Facebook, Twitter, and Instagram.
Hakim Hassan
Unkempt in both stories and appearance, Hakim loves tech but tech left him on read, previously he used to write about tall buildings and unoccupied spaces that he can't afford, and legend has it that he still can't afford it to this day