More Malaysians Brought-In-Dead Because Of Covid-19, Here Are 3 Ways It Happens
Here are the things that are most likely to happen if outbreaks continue.
File Pic: Yusof Mat Isa/Malay Mail
Subscribe to our Telegram channel for the latest stories and updates.
---
8,290 new Covid-19 cases were reported nationwide today (28 May) the highest it's ever been to date.
Terkini. 28 Mei. Kes baharu hari ini 8,290. #COVID19 pic.twitter.com/SXgsbmX3Dq

— KKMalaysia🇲🇾 (@KKMPutrajaya) May 28, 2021
Selangor again has the highest number of cases, with 2052 infections identified.
Below are cases nationwide according to state;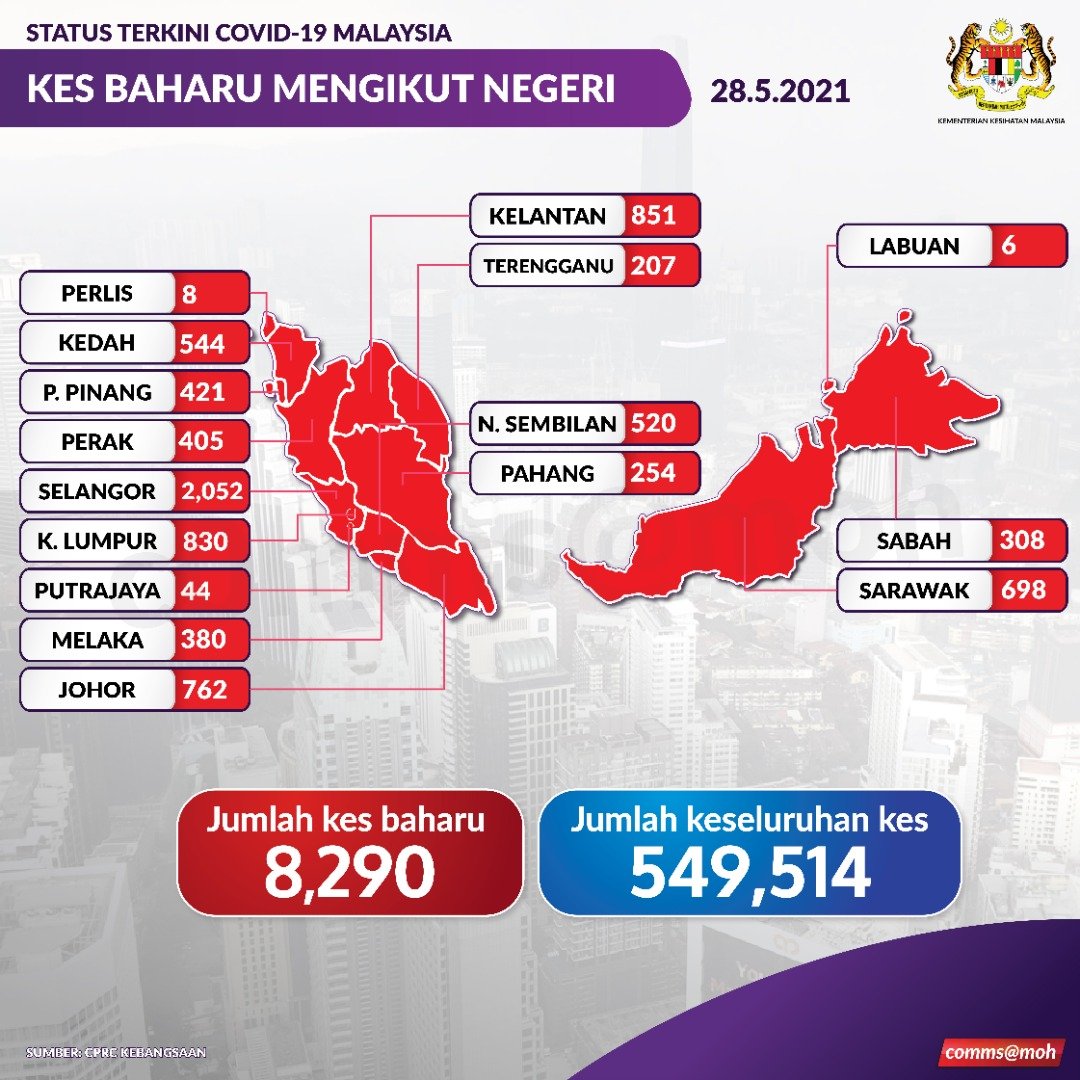 More people being brought-in-dead with Covid-19
The Health Ministry (KKM) revealed that the number of Covid-19 patients that are being brought-in-dead (BID) or have died of Covid-19 without receiving treatment are on the rise and lists three of the most likely 'scenarios' as this trend continues.
Scenario 1
A person who shows symptoms of coughing and fever went to the clinic for medication but did not undergo a Covid-19 screening test. He/She is found dead days later at home.
Scenario 2
A patient has been identified positive with Covid-19. Both KKM and private medical facilities have been made aware of the case. However, the patient is later found dead at home before being sent to Covid-19 Low-Risk Quarantine and Treatment Centre (PKRC) or getting treatment at the hospital.
Scenario 3
A person loses his/her sense of taste and is experiencing fatigue, but paid no attention to these serious symptoms and just stayed at home to rest. He/She later died at home.
Kes Brought In Dead (BID) semakin meningkat. Berikut contoh tiga senario yang mungkin berlaku.

Senario 1
Bergejala seperti demam dan batuk. Pergi ke klinik untuk dapatkan ubat. Tidak buat ujian saringan #COVID19. Beberapa hari kemudian ditemui meninggal dunia di rumah. pic.twitter.com/QqneJD7dpF

— KKMalaysia🇲🇾 (@KKMPutrajaya) May 28, 2021
KKM continues to advise the public to abide by SOPs, remain at home and quickly undergo a Covid-19 screening test if one is showing symptoms to receive immediate medical attention.
---
Share your thoughts with us on TRP's Facebook, Twitter, and Instagram.
Akmal Hakim
Typing out trending topics and walking the fine line between deep and dumb.