Sabah Follows Federal Gov't In Banning Entry To 23 Countries
The ban was imposed in September.
Subscribe to our Telegram channel for the latest stories and updates.
---
Sabah will be adopting the Federal government's temporary ban on 23 countries, said the state's Local Government and Housing Minister Datuk Masidi Manjun.
Based on reports from Bernama the travel ban is applicable for other foreign nationals residing in or having a Long-Term Visit Pass in the affected countries.
Long-Term Visit Passes from the countries involved that are not allowed to enter Sabah are those with Permanent Residency (PR), Malaysia My Second Home Program passes, expatriate passes, study passes, professional visit passes, dependents' pass holders, passes of husbands or wives to citizens, student passes temporary employment passes.

Sabah Local Government and Housing Minister Datuk Masidi Manjun via Bernama
Below is the list of countries:
United States of America
Spain
France
Brazil
Argentina
Turkey
India
Chile
Italy
Russia
Iran
Germany
Peru
United Kingdom
Iraq
Colombia
Bangladesh
The Philippines
South Africa
Saudi Arabia
Indonesia
Mexico
Pakistan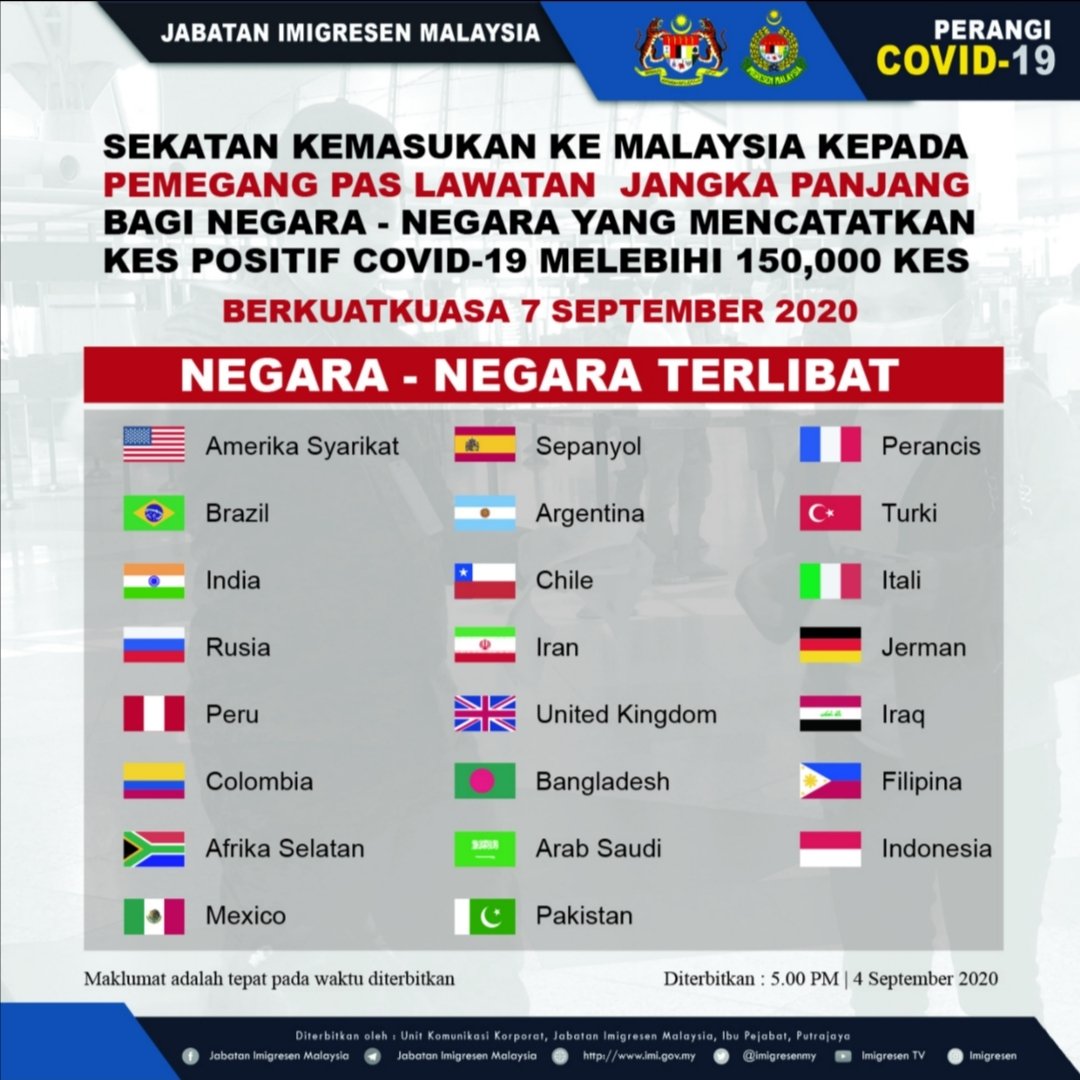 The travel ban was imposed by the Federal Government in September to refuse entry to citizens who come from countries with 150,000 or more Covid-19 cases.
---
Share your thoughts with us on TRP's Facebook, Twitter, and Instagram.
Hakim Hassan
Unkempt in both stories and appearance, Hakim loves tech but tech left him on read, previously he used to write about tall buildings and unoccupied spaces that he can't afford, and legend has it that he still can't afford it to this day