Covid-19: Selangor Records Increase Again With 231 New Cases
Selangor's CMCO is due to end on November 9.
Fahrul Azmi/Unsplash
Subscribe to our Telegram channel for the latest stories and updates.
---
Selangor recorded 231 new Covid-19 cases today with 229 local and 8 imported transmissions.
According to the Health Ministry (MOH), 2 patients were identified from the new "Aero" infection cluster in the Petaling district with the state having 153 active clusters in total.
MOH added that the majority of clusters in Selangor are from contact with returnees travelling from Sabah.
READ MORE: Health DG: 27 New Covid-19 Clusters Sparked By Sabah Returnees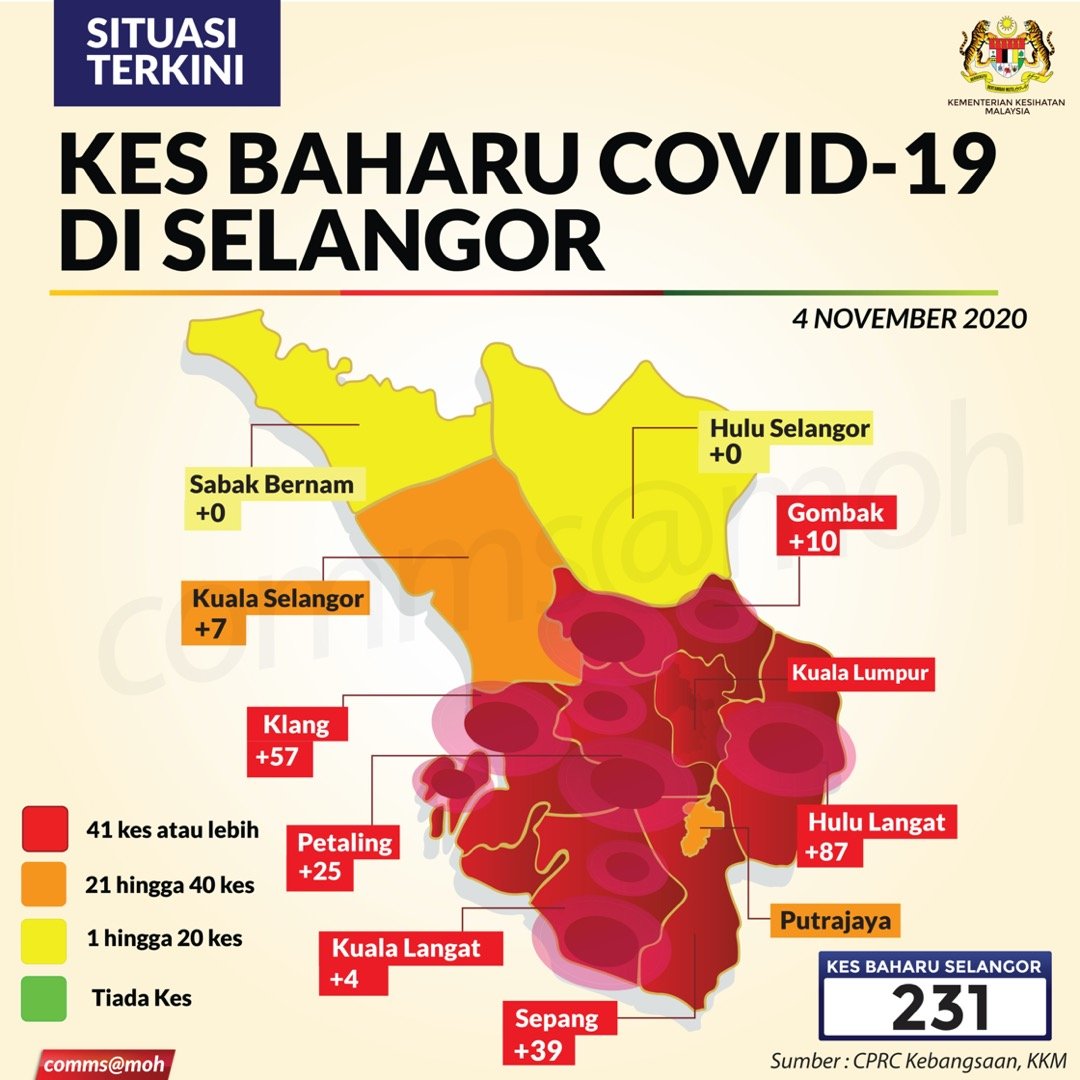 The majority of cases were seen in Hulu Langat (88), followed by Klang (58), Sepang (39), Petaling (25), Gombak (10), Kuala Selangor (7), and Kuala Langat (4).
READ MORE: The Biggest Covid-19 Clusters In Each State
As of November 4, 2020, the state records 1,355 active Covid-19 cases in
Selangor citizens have been subjected to restrictions enforced during the extended Conditional Movement Control (CMCO) period that's due to end on November 9, following the 3rd wave of coronavirus outbreaks across the nation.
Overall, Malaysia has recorded a total of 35,425 positive cases and 271 fatalities from Covid-19.
---
Share your thoughts with us on TRP's Facebook, Twitter, and Instagram.
Akmal Hakim
Typing out trending topics and walking the fine line between deep and dumb.