Covid-19 Cases Jump To 182 in 24-Hours
Infections are now in its 2nd and 3rd generation
Hari Anggara/Malay Mail
(This article has been corrected to reflect accurate Covid-19 infection numbers)
Subscribe to our Telegram channel for the latest stories and updates.
---
In the last 24-hours, Malaysia had recorded 182 new Covid-19 cases.
The Health Ministry (MOH) reports that 90 Malaysian citizens and 91 foreign nationals were infected via local transmissions, while another had been an imported case involving a Filipino citizen.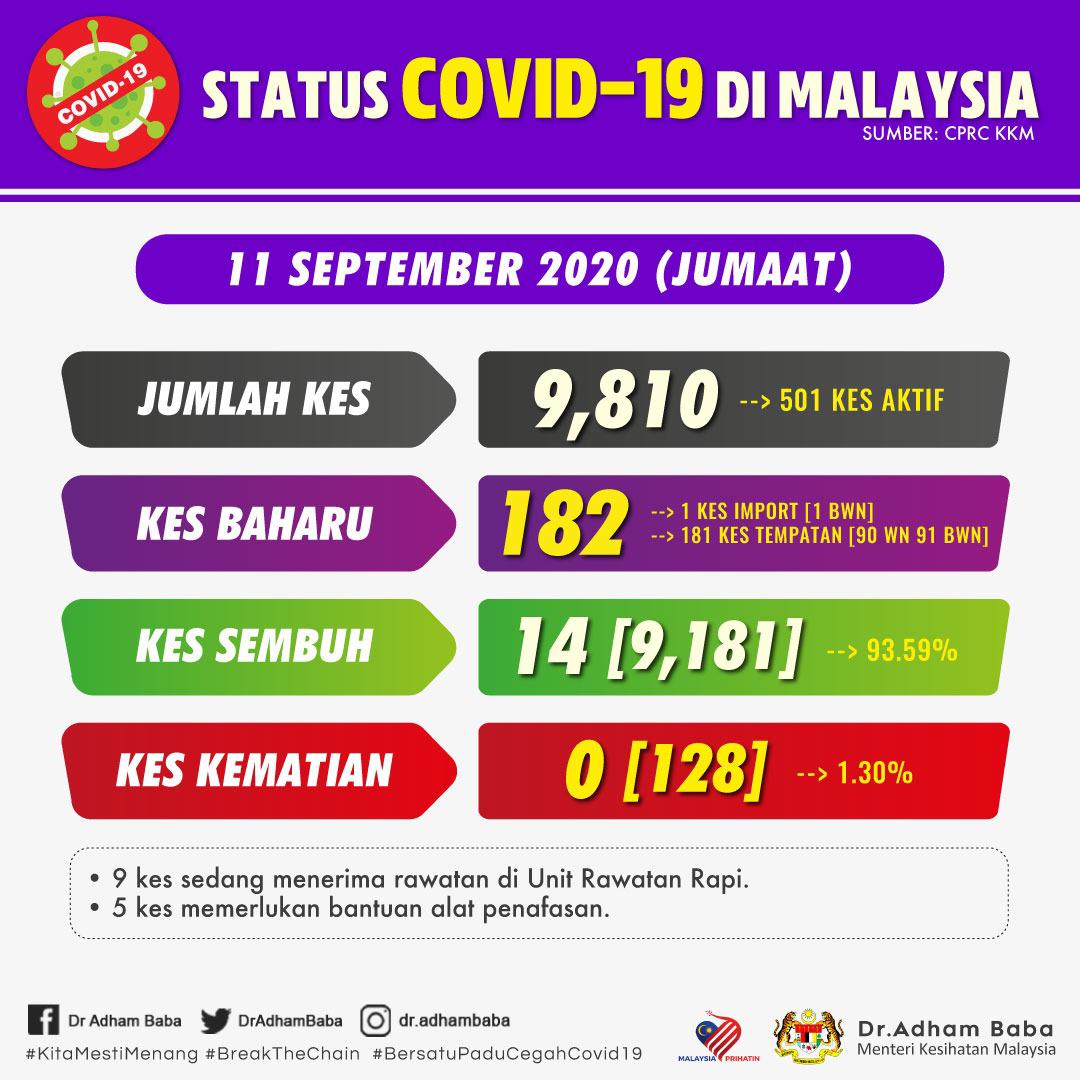 As cases grow in Sabah, MOH revealed that the majority of the new patients were second and third generation infections caused by the Sabah Benteng cluster, while infections in Kedah's Telaga cluster are now in its second generation.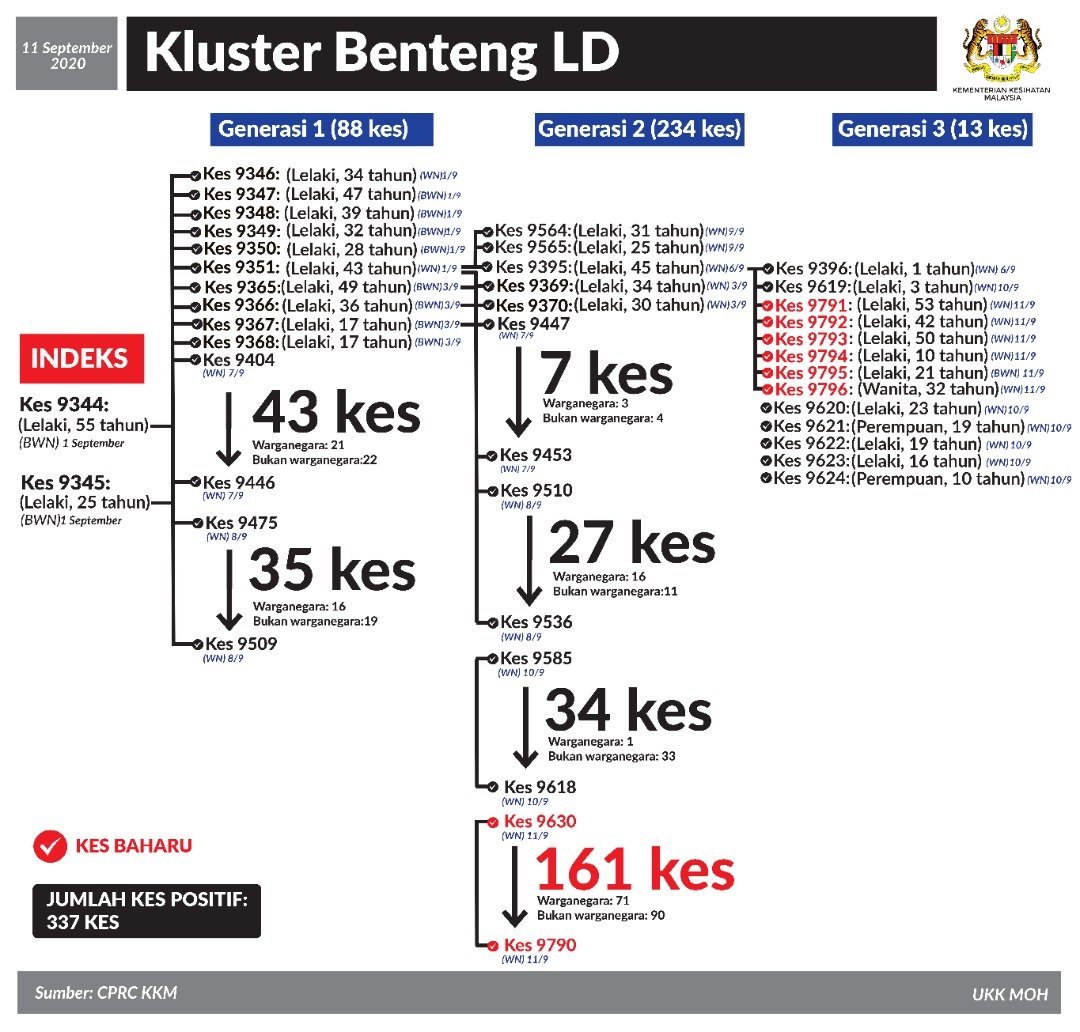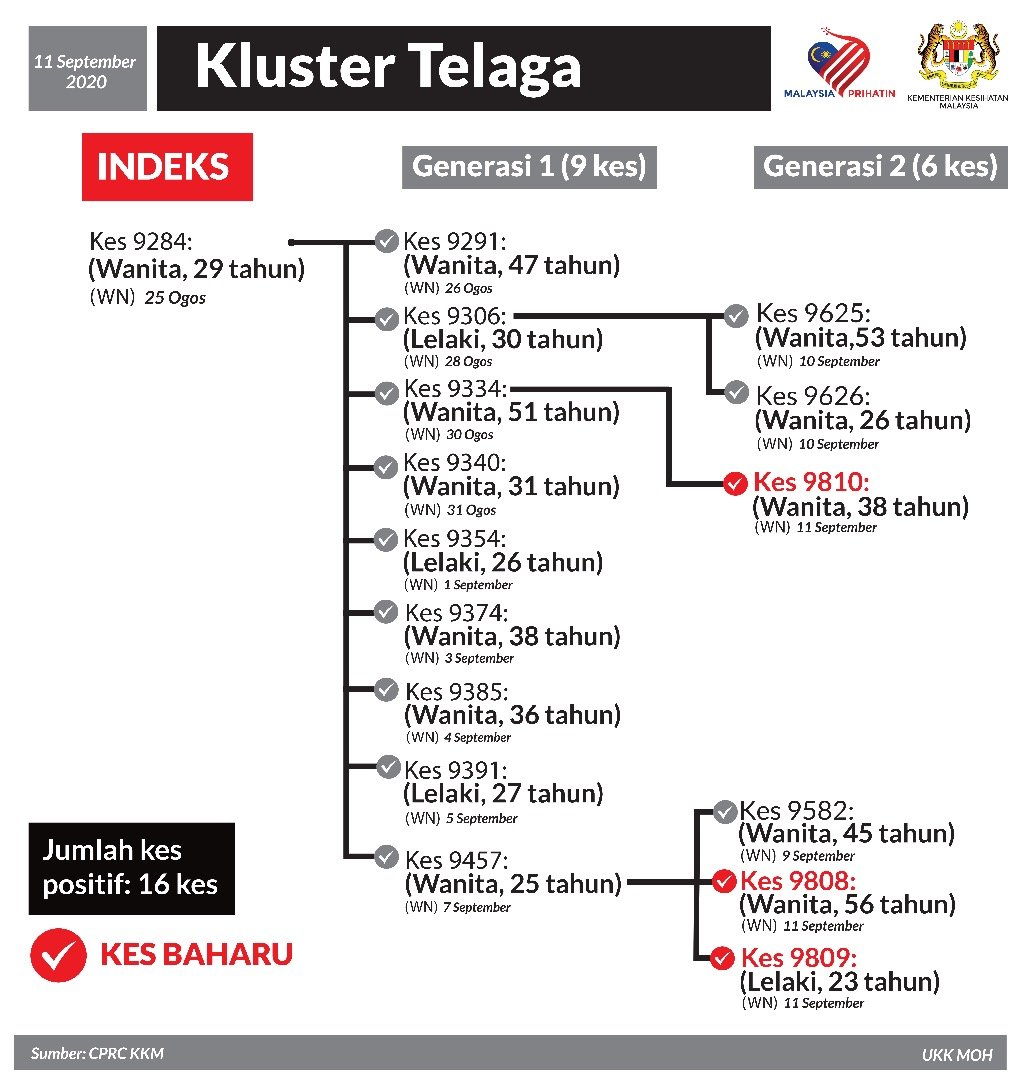 Malaysia's total coronavirus infection count now stands at 9,810, with nine out of 501 currently active cases needing intensive care.
Since mid-2020, Covid-19 has claimed 128 lives in the country.
---
Share your thoughts with us on TRP's Facebook, Twitter, and Instagram.
(This article has been corrected to reflect accurate Covid-19 infection numbers)
Akmal Hakim
Typing out trending topics and walking the fine line between deep and dumb.