'Rat Out' People Who Violate Covid-19 Guidelines, Says Government
Sayuti Zainudin/Malay Mail
https://www.therakyatpost.com/2020/06/22/here-are-actual-things-you-can-and-cannot-do-during-rmco/
Subscribe to our new Telegram channel for the latest stories and updates.
---
The Malaysian government wants the public to 'rat out' their fellow Malaysians who violate protocols and guidelines set under the Recovery Movement Control Order (RMCO) period.
Seeing as many Malaysian are still blatantly ignoring Covid-19 standard operating procedures (SOP) and guidelines, authorities are now asking members of the public to be their eyes and ears on the ground and report any RMCO transgressions they witness.
According to Senior Minister (Defense) Datuk Seri Ismail Sabri Yaakob over 60 individuals were recently arrested by police for RMCO violations with some 50 others fined for breaking the rules.
Violations include partying at bars and nightclubs as well as partaking in activities en mass, where social distancing is difficult, if not impossible to maintain.
Though the minister neglected to reveal exactly where Malaysians can call in to make their reports, the government had previously set up a direct hotline to the Home Ministry for the public to call in and notify authorities regarding violations during the recent nationwide Movement Control Order (MCO) period.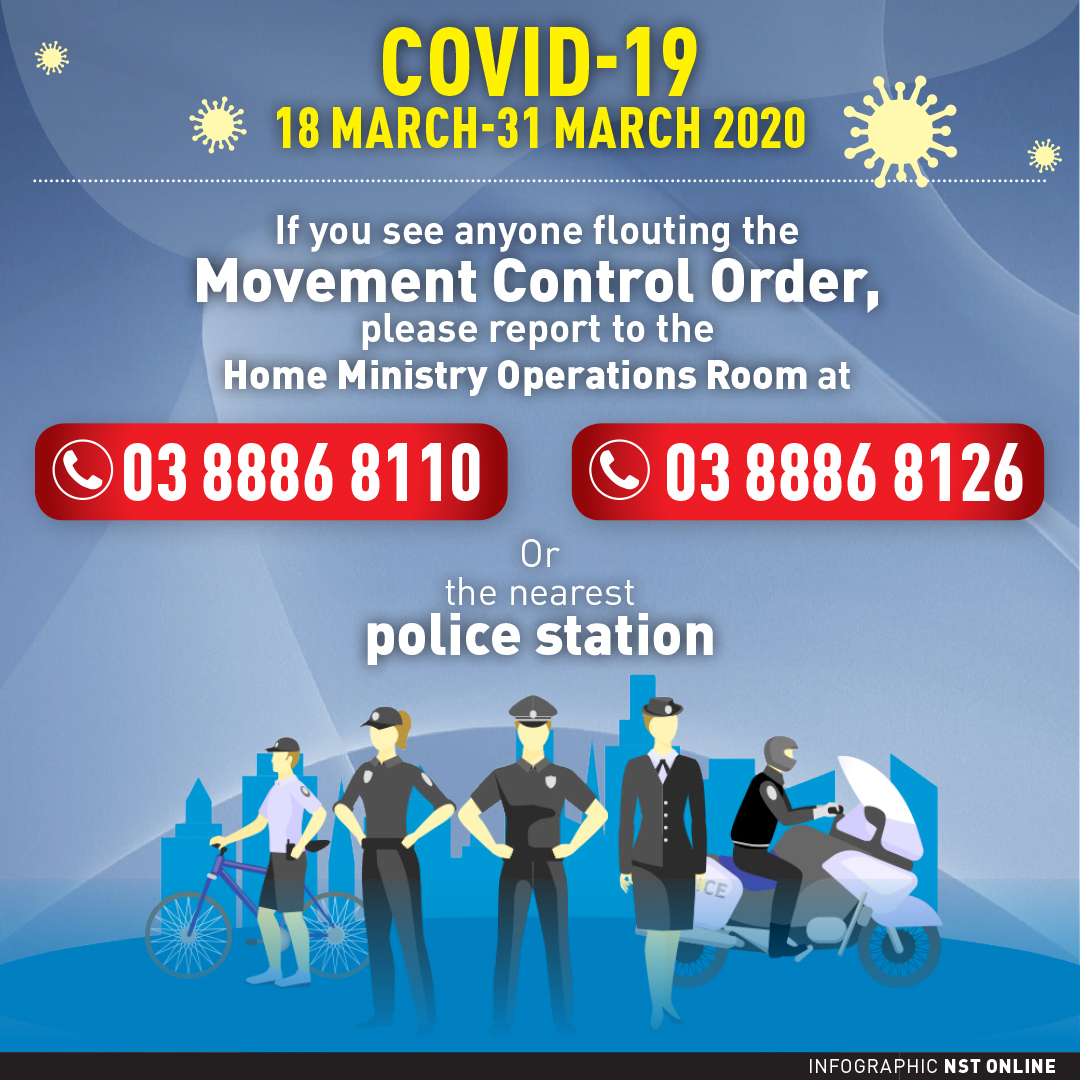 Additionally, the public could also phone their local police station to complain about any Covid-19 guideline violations.
The government reminds Malaysians that despite the current freedoms that they are enjoying, the Covid-19 pandemic was still very much a real threat and that each and every member of the society would need to be responsible in protecting themselves, their loved ones and the community from the deadly disease.
---
Express your thoughts on TRP's Facebook, Twitter, and Instagram.
Akmal Hakim
Typing out trending topics and walking the fine line between deep and dumb.