Every Friday Is Now "Jawi Day", Says Government
Sayuti Zainudin/Malay Mail
https://www.therakyatpost.com/2019/12/24/guys-calm-down-jawi-is-not-arabic-its-bahasa-malaysia/
Subscribe to our new Telegram channel for the latest stories and updates.
---
It's official! The government has announced that Fridays will be known henceforth as "Jawi Day", or the one day of the week where the use of the traditional Malay-Jawi script is encouraged for official and non-official matters.
So what is Jawi Day anyways?
Jawi Day is essentially Malaysia's bid to embrace and elevate the cultural traditions and heritage that made our nation the diverse melting point that it is today.
As mentioned, starting July 10, Jawi Day would be the one day of the week where the use of Jawi would be made somewhat mandatory for all official government letterheads, releases, and even social media postings.
The government also plans to widen the use of Jawi in all aspects of Malaysian life by advocating its everyday use by members of the public as an official medium to communicate to one another.
Historically, the Jawi writing system or script has been a part of Malaysian culture for centuries and is simply a means of writing or spelling out Bahasa Malaysia or Malay, using characters derived from the Arabic language instead of the more modern Latin or Roman (Rumi) alphabets.
Additionally, Jawi is also recognized as the official Malay script or form of writing in the Federal Constitution under the purview of the National Language Acts 1963/1967.
And according to Religious Minister Datuk Zulkifli Mohamad al-Bakri, the implementation of Jawi Day has the full support of all ministers within the Cabinet.
With the introduction of Jawi Day, the government hopes that Malaysians of all races would pull together to preserve the country's deeply rooted legacy.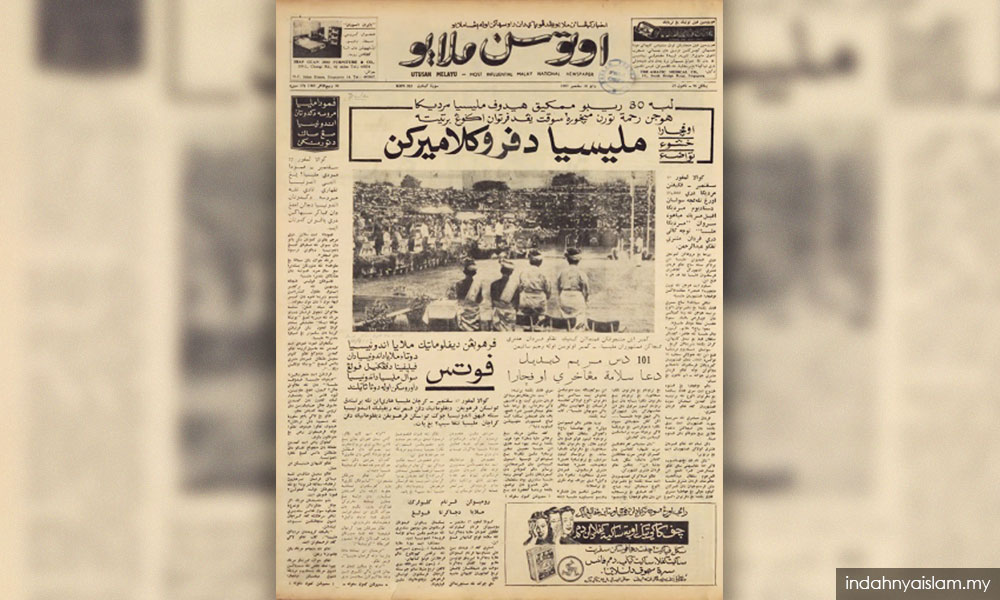 Previously, the Education Ministry under the previous Pakatan Harapan (PH) government had introduced Jawi and its calligraphy form, known as khat, into the formal education system as well as to be taught in vernacular schools.
The idea was met with opposition from some members of the public supposedly due to concerns over the additional workload placed on students as well as fears of Islamisation in Malaysia.
To learn more about Jawi as well as its historical and cultural roots, check out our previous story, HERE;
---
Express you thoughts on TRP's Facebook, Twitter, and Instagram.
Akmal Hakim
Typing out trending topics and walking the fine line between deep and dumb.