Kedah's "Mat Tarzan" Had A Ganja Garden Growing In His Front Yard
Credit: Next Green Wave/Unsplash
Subscribe to our new Telegram channel for the latest stories and updates.
---
One man's green thumbs got him in major trouble when police discovered a small garden of cannabis growing in his front yard.
A 38-year-old Kedah man was arrested during a raid on a house in Alor Setar when the police managed to snuff out the illegal ganja garden he had grown supposedly out of plain sight.
The man who carries the nickname "Mat Tarzan" apparently told the cops that he had no idea that the plants he was growing had been marijuana, and thought that they were bamboo trees.
However, upon interrogation, Mat Tarzan confessed to knowing exactly what he was doing and had grown the plants for his own consumption.
Mat Tarzan had a total of four ganja trees, at least one storey tall, and looked to be just about ready for harvest, planted in makeshift pots made from old paint barrels.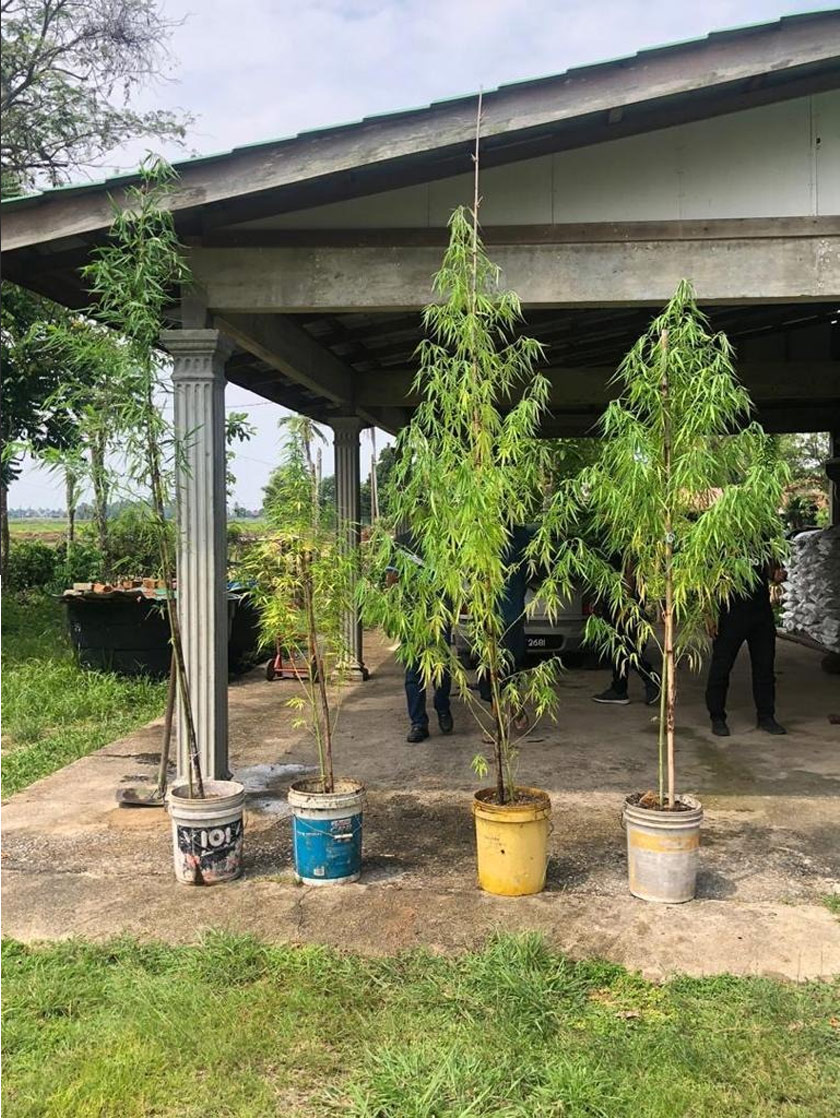 He was also found positive for marijuana when police ran a drug test on him and apparently also had a previous record of drug use.
The case is currently being investigated under Section 6B of the Dangerous Drugs Act 1952 for the illegal cultivation of cannabis as well as Section 15 for personal drug use.
Police are also trying to determine where Mat Tarzan had gotten the seeds needed to grow his ganja garden.
Although it is not completely illegal to plant or cultivate intoxicants such as marijuana, coca or poppy plants in Malaysia, the activity is still considered against the law if done so without proper permission from the authorities.
Provisions in the Dangerous Drugs Act 1952 state that approval can be given for the cultivation of such plants for research, educational and medical purposes (with terms and conditions applied of course) and going against this rule may result in criminal charges encompassing a life sentence in prison including strokes of the rotan.
Previously a Malaysian by the name of Muhammad Lukman was given the death penalty after being found guilty of processing and distributing cannabis oil for medical purposes where the substance was predominately used to treat ailments.
Apparently his case is still being reviewed by the courts with the previous Pakatan Harapan government even making moves to reform Malaysia's draconian drug laws and abolishing the mandatory death sentence.
However, in May 2020, the country's Court of Appeal had ruled that marijuana had no medical properties, specifically to treat patients with cancer, despite mounting international research pointing out the benefits of cannabinoids in medicine.
---
Share your thoughts with us on TRP's Facebook, Twitter, and Instagram.
Akmal Hakim
Typing out trending topics and walking the fine line between deep and dumb.