Landslide At Bukit Antarabangsa, Residents Forced To Evacuate
Subscribe to our new Telegram channel for the latest updates on Covid-19 and other issues.
---
About 40 residents of seven homes were ordered to vacate their homes following a landslide at Ukay Club Villa earlier this morning, according to a report by Malaysian Gazette.
The report stated that the incident happened around 2 am and many homes were affected but no reports of death and injuries were reported.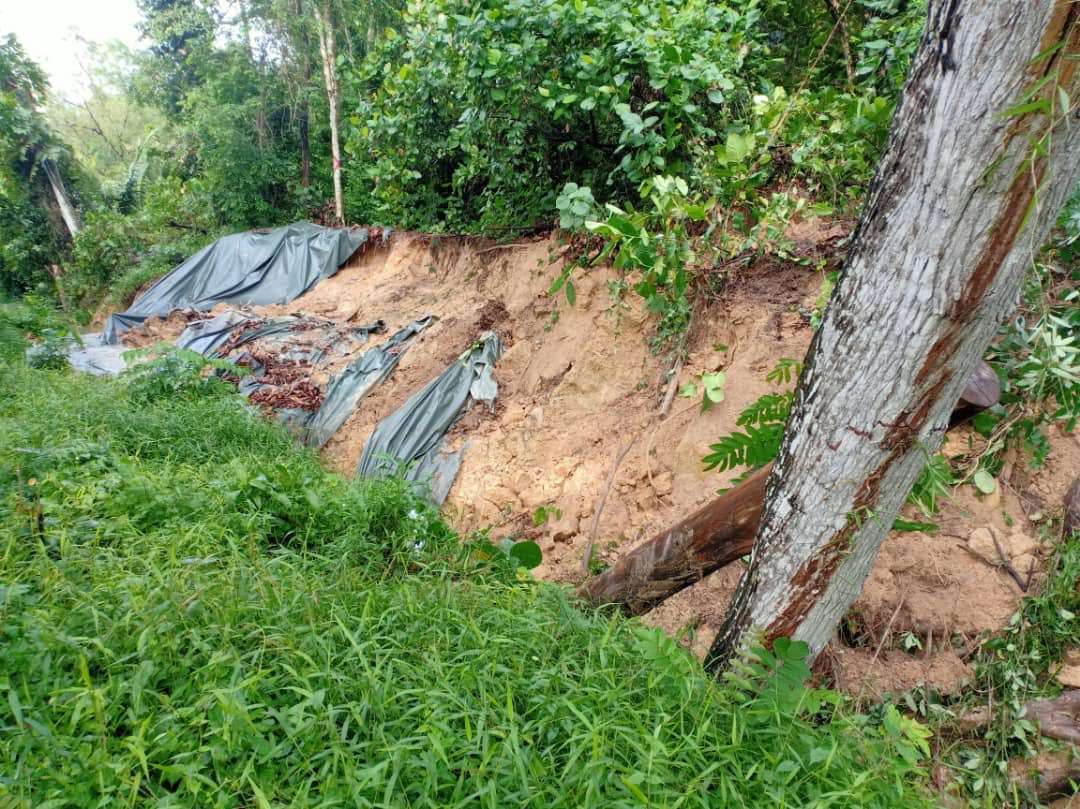 According to the report, some of the vehicles in the area were also damaged by the fallen trees.
To date, all residents are not allowed to remain in their homes until they are authorised to do so from the local authorities.
The area is currently being monitored by the Fire and Rescue Department and Ampang Jaya Municipal Council enforcement personnel.
The last time a landslide happened in Bukit Antarabangsa was in 2008 which killed 4 and injured 15 people.
Landslide occurs on Bukit Antarabangsa, KL early today causing 40 residents from seven double storey terrace houses at Taman Kelab Ukay to vacate. Selangor Fire and Rescue Department says cracks have appeared on the walls of the houses – public pixs pic.twitter.com/tocTDlhDsg

— Kuala Lumpur Reporter (@KL_Reporter) May 30, 2020
---
Get the latest COVID-19 updates on TRP's Facebook, Twitter, and Instagram
Hakim Hassan
Unkempt in both stories and appearance, Hakim loves tech but tech left him on read, previously he used to write about tall buildings and unoccupied spaces that he can't afford, and legend has it that he still can't afford it to this day