Why Are Our Abang Pos Laju Not Getting Raya Bonuses?
Credit: Facebook/Masakan Utara Barat
Subscribe to our new Telegram channel for the latest stories and updates.
---
Malaysians are disheartened over a recent viral story of a local Posmen who was distraught by his financial situation.
A Facebook user tells the tale of how a Pos Laju delivery rider was allegedly left sitting speechless on their doorstep, in the pouring rain, when he found out he wasn't going to get his paycheck bonus this year, despite being overworked during the nationwide Movement Control Order (MCO) period.
He said this has never happened before, last year they got at least RM1,000, but this year, nothing. He said work has been piling up, but still no bonus.

Via Facebook/Masakan Utara Barat
Sharing the supposed back and forth they had with the man, the user revealed that apparently the Posmen's was only earning RM1,000 a month and was counting on a bonus to cover all of his family's financial commitments.
The post then ends with a plea to Pos Malaysia to show a little empathy towards its workers.
The story sparked public outcry over the struggles and strife of our national postal service employees, even spawning an online petition demanding that our mailmen be given their Duit Raya this year.
Meanwhile, a report by Malaysiakini revealed that Pos Malaysia might possibly be cutting bonuses for its staff citing financial constraints and cash flow issues.
In its response to the public, Pos Malaysia explained that despite an increase in parcel volume during the lockdown period, the business has been significantly impacted by the Covid-19 pandemic.
However, the company said that it was doing all it can to protect its employees without resorting to pay cuts and layoffs.
The ones who deliver our mail
With over 200 years worth of history, Malaysia's national postal service has been around since the '1800s and had its start when the British colonized the country.
After Merdeka, the service was absorbed into the government and transformed into the Jabatan Perkhidmatan Pos or the Postal Services Department, which served not only to deliver our mail but also conduct a host of other services like collecting bill payments and issuing licenses.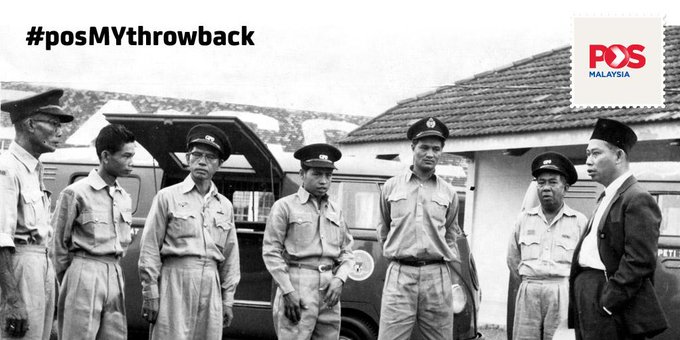 In the '90s the department was privatized into the Pos Malaysia Bhd that we recognize today, an entity that operates internationally, employs over 20,000 people, and runs a range of other logistical services, businesses, and investments.
But notably, the national postal service has been experiencing financial troubles for quite some time.
Though the company recorded a steady increase in its revenues in 2016, in 2017 it was reported that the company had planned to downsize its workforce, explaining that managing its thousands of staff members were getting difficult.
Then in 2019, the company reported its 5th consecutive quarterly losses for that year, accumulating in a total loss of some RM215 million.
And most recently in February 2020, Pos Malaysia recorded lower revenue of RM1.68 billion for the 9 months within their financial period compared to the RM1.76 billion they made the previous year.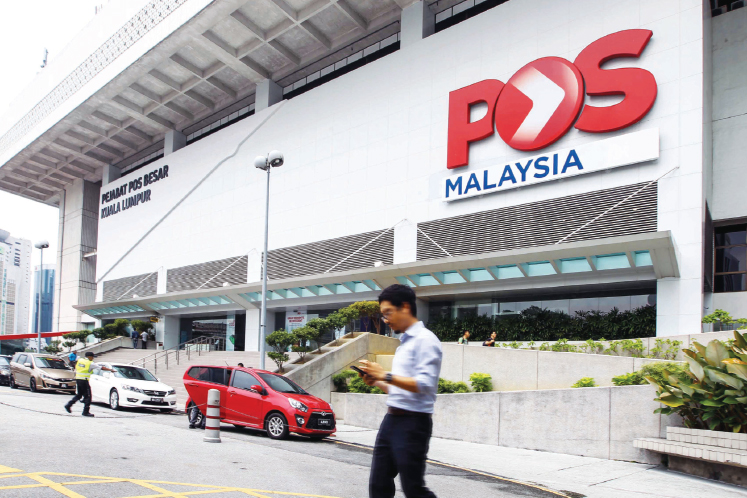 Pos Malaysia attributes the company's financial struggles to its high operation costs besides the decline in traditional mail usage. Because let's face it, who sends physical letters anymore.
The company also said that nowadays, fewer people would walk-in to post offices to acquire other services that are also part of Pos Malaysia's revenue stream, like getting their stamps, applying for insurances, and other things.
Moreover, the company also relates its problems to a decrease in commercial customers, where companies and businesses are opting for greener, paperless electronic and digital services instead of using regular snail mail. Which considering is not such a bad thing.
All this is coupled with the fact that the company has some intense competition from other large and small courier companies that currently share the market.
Furthermore, according to researchers at AmInvestment Bank, Pos Malaysia also face issues with cost inefficiency resulting from its unionized workforce as well as its inability to maintain its large network of services.
Parcels and pandemics
As an essential service provider, Pos Malaysia has maintained and continued its domestic services across the country through the nationwide MCO.
In fact, the company has been critical during the Covid-19 crisis by keeping up with operations and services like the essential Medicines By Post (UMP) initiative, which delivers medication directly to a patient's doorsteps.
The company's group CEO Syed Md Najib Syed Md Noor revealed that Pos Malaysia's operations have been running around the clock to make deliveries during the MCO.
Syed Md Najib said that demand for parcel deliveries have increased due to the rise in online shopping trends of Malaysians who are stuck at home due to lockdowns.
In fact, other industry players in the logistics business have reportedly seen positive growth since the MCO went into effect, having them take on more deliveries as well as hiring more staff.
Moreover, financial experts from RHB research concluded that Pos Malaysia could make a turnaround in 2020 from proposed price increases to its commercial postal service as well as a decline in global oil prices that would bring down its operating costs.
But aside from its financial difficulties, the company has also faced a sort of an image problem with reports of underpaid workers, poor service, plus the recent malware attack that disrupted its operations late last year.
Delivering the future?
Pos Malaysia says it has big plans for improvements in the future.
The company apparently has been investing heavily in transforming and expanding its capabilities into the growing e-commerce market as well as venturing into niche segments by providing logistical services to industries such as oil and gas.
The company even has ambitions to establish its own drone delivery service where packages can be sent easily via unmanned drones.
Being such an important and valuable service to the country, one could only hope to see the nation's postal service provider, as well as the many diligent men and women working there, make it through the Covid-19 crisis.
---
Express your thoughts on TRP's Facebook, Twitter, and Instagram.
Akmal Hakim
Typing out trending topics and walking the fine line between deep and dumb.