UK Now Has 2nd Highest Deaths & Lowest Recovery Rate From Covid-19 In The World
Credit: John Cameron/Unsplash
Subscribe to our new Telegram channel for the latest stories and updates.
---
Since it began, the epicenter of the Covid-19 pandemic has been shifting across countries and continents around the world.
Figures provided by the World Health Organisation (WHO) now show the United Kingdom (UK) as the nation with the most fatalities from Covid-19 in Europe and the 2nd highest deaths in the world behind the United States (US).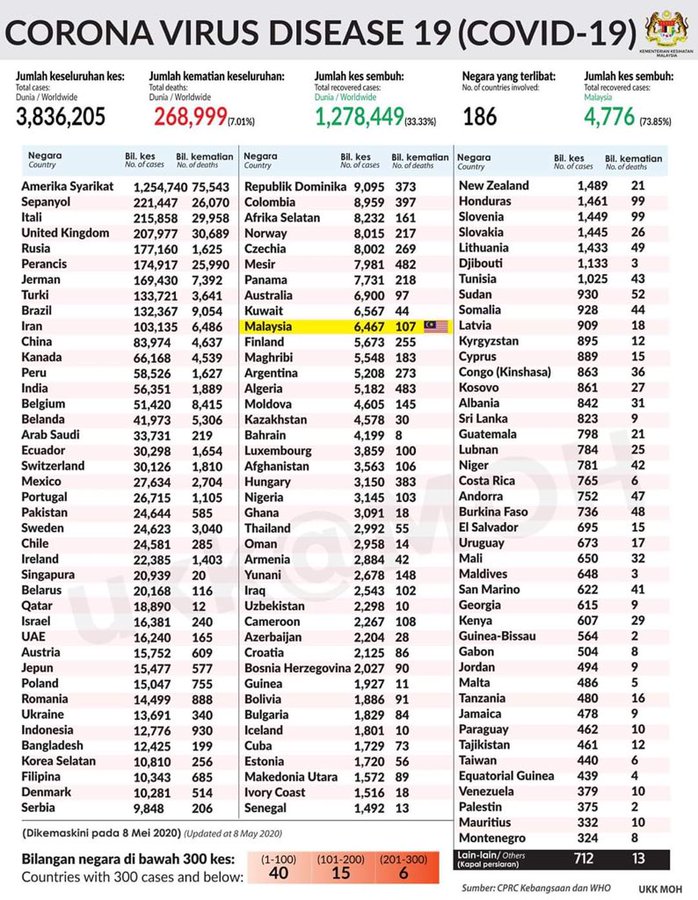 As of writing, the country has recorded over 30,000 deaths from coronavirus, overtaking its Italian neighbor which lost over 29,000 lives from Covid-19.
The UK also has the lowest recovery rate out of all other Covid-19 affected countries in the world with less than 1,000 patients getting better with treatment.
As of date, 10 nations across the world such as the United States (US), Spain, Italy, and Russia top the charts with the most deaths from the pandemic recording over fatalities since the crisis began.
Globally, the Covid-19 pandemic has infected over 3 million people and taken over 200,000 lives.
---
Share your thoughts on TRP's Facebook, Twitter, and Instagram.
Akmal Hakim
Typing out trending topics and walking the fine line between deep and dumb.