What's An Earthquake & When Do We Need To Worry?
Credit: Malay Mail
Subscribe to our new Telegram channel for the latest stories and updates.
---
Pandemics are not the only force in nature that humans need to contend with…
An earthquake was detected off the coast of Kunak, Sabah on the morning of April 15.
According to the Malaysian Meteorological Department (MetMalaysia) the earthquake occurred just 35 kilometers (km)away from the coastline, some 10km deep within the ocean floor.
Tremors from the Magnitude 3.6 earthquake were felt as far as Lahad Datu and Semporna, which were more than 50km away, and fortunately, no tsunami warning was issued.
What's an earthquake?
The earth is not merely one giant hunk of rock that's floating endlessly in space, but in fact actually made up a number of layers, sorta like an onion.
Humans, along with almost all other life forms on the planet (that we know of…) inhabit the very top, outermost surface of this blue bulb, called the crust, which itself is broken up into several pieces, called plates
An earthquake is essentially a sudden shaking of the ground's surface caused by seismic waves or vibrations produced when these plates collide with one another or when there is a sudden release of pressure along faults, or crack in the crust.
This vibration along the surface is what constitutes the shaking feeling that we get during an earthquake, and in extreme situations, can cause massive devastation. 
One such tragedy occurred in 1960 when the Great Chilean Earthquake measuring at 9.5 on the Richter scale ravaged the country, leaving untold levels of destruction and some 2 million people homeless.
Most of the damage during the tragedy came in the form of a tsunami, a huge tidal wave caused when large amounts of water, usually in the ocean, is displaced and sent to shore by a large quake.
Malaysia had a glimpse of such a tragedy in 2004 when a 9.3 Magnitude earthquake in the Indian Ocean sent tidal waves to parts of the Peninsular and ravaged the northern coastline of Sumatra.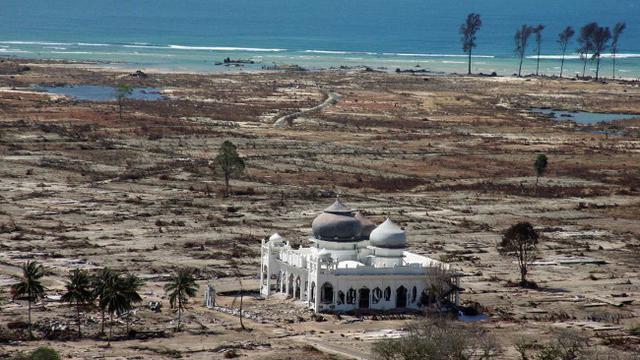 When is one dangerous?
Earthquakes, though sound terrifying, are a natural phenomenon that exists here on Earth and happen quite regularly.
Most are so small that normally we don't even feel it.
Earthquakes are usually measured based on the Richter scale, a unit that measures the extent of how powerful a quake is by the seismic waves that it produced.
These waves are recorded using a machine called the seismometer which produces a seismograph – a numbered scale from 1 to 10 showing how strong the tremors are.
The scale is also measured in logarithmic, which means that each succeeding number represented on the scale is 10 times greater than the number before. For example, a 3 Magnitude earthquake is 10 times more powerful than one recorded at 2.
Earthquakes measuring between 1 – 2 on the scale are generally minor, while the powerful ones measured are upwards of 7 and above.
Experts also use the Moment Magnitude Scale (MMS) to more accurately determine the initial strength of an occurring earthquake and how it behaves across the surface of the planet.
---
Share your thoughts with us on TRP's Facebook, Twitter, and Instagram!
Akmal Hakim
Typing out trending topics and walking the fine line between deep and dumb.