Caning Those Who Violate MCO Is "Reasonable", Says Former IGP
Credit: Twitter/Malay Mail)
Subscribe to our new Telegram channel for the latest updates on Covid-19 and other issues.
---
While many agreed that the recent viral incident where police officers were filmed caning several teenagers who disobeyed the Movement Control Order (MCO) in Sabah as an unreasonable abuse of authority, some seem to think otherwise.
Former inspector-general of police (IGP) Tan Sri Musa Hassan explained that the public must abide by any rules and decisions made by the government and that the authorities have given adequate warning of the consequences of opposing the MCO.
The law enforcer turned private security adviser said that any stubborn individuals who refused to follow orders could meet the same fate while justifying that the beatings that the teenagers received weren't as bad as the whipping one would receive in jail.
Musa Hassan also rationalized that it was better for the kids to be punished in such a way than go through the "tedious" due processes of the law.
The 27-second viral clip showed a non-uniformed police officer caning a group of teenagers who were sat in a circle with what appeared to be a stick of rattan, assumingly inspired by the many widespread videos of the police beatings during the nationwide quarantine in India.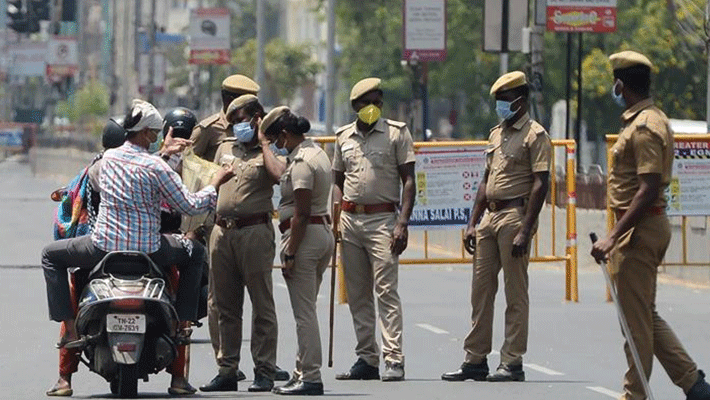 Police said that appropriate action would be taken on the officers involved in the act.
Sabah police commissioner Datuk Zaini Jass sees the incident as an unfortunate and inappropriate breach of police authority, however, noted the "moral necessity" of the action, resembling it to how the elderly would give a lesson to the young. 
Reportedly the delinquent teens were merely sent home after the incident without being charged for violating the MCO.
---
Do you agree to unwarranted acts of police brutality to enforce the law? Share your thoughts with us on TRP's Facebook, Twitter, and Instagram.
Akmal Hakim
Typing out trending topics and walking the fine line between deep and dumb.