Picture Credit: Twitter
Subscribe to our Telegram channel for the latest updates on current issues.
---
At 95 years old and decades into Malaysian politics, Tun Dr Mahathir Mohamad has seen it all.
From growing up during the Japanese occupation to becoming an integral part of Malaysia's history after its independence, he has overseen the changes in the country's landscape to become what it is today.
We even made a list of things which Dr Mahathir is older than and it turns out that he existed before car tyres, ballpoint pens and microwaves were invented!
While the early months of 2020 were a political roller coaster with his resignation from the post of Prime Minister that led to a government change, we take a look at the illustrious history of Malaysia's only two-time and longest-serving premier.
Born a rebel
Born in Kampung Seberang Perak on July 10, 1925, young Mahathir was the youngest of nine siblings and received his early education in his hometown, at Sekolah Melayu Seberang (now Perak Kolej Sultan Abdul Hamid), an all-boys school for 2 years where his father was the headmaster.
In his youth, he was active in debates and was appointed editor of the school magazine but his time in school was cut short with the Japanese invasion which happened days after he sat for his Junior Cambridge Examination.
Mahathir subsequently attended a Japanese school for a while before dropping out because he chose to help his family to sell food at the nearby Pekan Rabu instead.
After the Japanese surrendered, he resumed his education at Kolej Sultan Abdul Hamid where he became the editor of the school magazine.
It was after the war when Mahathir stepped into politics starting with the protest of the creation of the Malayan Union by the British and he would often write letters to the press and also mounted a poster campaign to raise awareness.
Day one UMNO member
When the United Malays National Organisation (UMNO) was established in 1946, Dr Mahathir became a member of the single-race party to object to the creation of the Malayan Union.
Malayan Union was dismantled in 1948 and was then replaced by the Federation of Malay States that recognised the special position of the Malays.
In 1947, Dr Mahathir furthered his studies at King Edward VII College of Medicine in Singapore as a government scholar.
He was actively writing during his college years as he wrote for The Sunday Times (now known as The Straits Times) under his pen name, C.H.E Det (Det is actually his family nickname) and he wrote mostly about the problems of the Malays.
In 1953, he graduated and served as a medical officer at Alor Setar General Hospital.
During his time in college, he met Tun Dr Siti Hasmah Mohamad Ali who was also a medical student at the time. They wed in 1956, and together they have seven children: Marina, Mirzan, Melinda, Mokhzani, Mukhriz, Maizura, and Mazhar.
In 1957, he left government service to set up his own practice, "Maha Clinic" (which is still around to this day), in Alor Setar, establishing the country's first Malay-owned private clinic before becoming active again in politics, when he won the Kota Setar Selatan elections in 1964.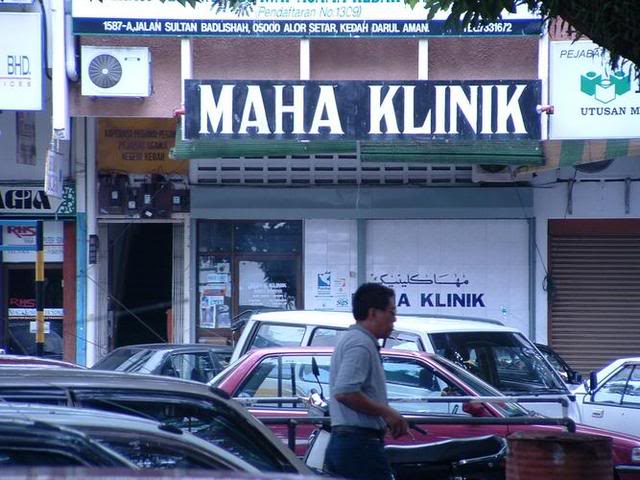 The next year, Dr Mahathir was elected to become part of UMNO's Supreme Council.
He tasted his first and only defeat in the polls during the 1969 General Election against PAS candidate, the late Yusuf Rawa – whose son he would later appoint as Islamic Minister – for the Kota Setar Selatan parliament seat.
It's also the general election that preceded the violent racial clash between the Chinese and the Malays that left almost 200 people dead on May 13.
Following the race riots, Dr Mahathir wrote a letter which criticised Tunku Abdul Rahman, who was the Prime Minister at the time, and he was subsequently kicked out of UMNO.
Return to UMNO and rise to become Prime Minister
After he was expelled from UMNO, Dr Mahathir continued his private medical practice and published the controversial "The Malay Dilemma", which was subsequently banned in Malaya.
A year after the racial incident, Tunku Abdul Rahman stepped down as Prime Minister in 1970, making Tun Abdul Razak Hussein, the father of sixth Prime Minister, Datuk Seri Najib Razak, as the second Prime Minister of Malaysia.
Dr Mahathir then rejoined UMNO in 1972 and was appointed as Senator in 1973.
The next year in 1974, he won the Kubang Pasu parliamentary seat and was appointed Malaysia's Minister of Education. It was around this time that he also ended his private medical practice.
He then continued his climb, becoming Deputy Prime Minister in 1976 and the Minister of Trade of Industry in 1978.
In 1981, he finally reached the top of the perch as Prime Minister when Malaysia's third premier, Tun Hussein Onn passed the mantle to him due to poor health.
The doctor is in the office
One of the legacies of his first time in office was Malaysia's privatisation policy in 1983, along with the idea of "Malaysia Incorporated", a partnership between the private and public sectors inspired by Japan Inc.
The idea is that the country would be seen as a single corporation with the government maintaining an environment suited for businesses while the private sector becomes the engine of growth.
Dr Mahathir also wanted to direct the country towards industrialisation and even established a national car company, PROTON, which produced its first ever Malaysian-made car, the Proton Saga in 1982.
Known as a forward-thinking leader, he also kickstarted Vision 2020, a dream that the country would become a fully-developed country by the year 2020, not just in terms of economic growth but also in terms of education, societal maturity, and governance.
Also during his reign, many world-renowned landmarks were erected such as, the KLCC Twin Towers which is still the tallest twin towers in the world, and the Sepang International Circuit which hosts international motoring events.
After leading the BN to successive victories in 1982, 1986, 1990, 1995 and 1999 General Elections, he stepped down as Prime Minister in October 2003 with Tun Abdullah Badawi becoming Malaysia's fifth Prime Minister.
Post-retirement and return
During his retirement, Dr Mahathir spent time writing on his blog regarding current issues and his thoughts about the matters.
While he didn't support Barisan in 2008, he returned in 2013 to support Najib's government who were going against Pakatan Harapan, led by his former adversary, Datuk Seri Anwar Ibrahim.
This changed in 2016 when Dr Mahathir left UMNO and made a comeback into Malaysian politics by forming Parti Pribumi Bersatu Malaysia (PPBM) which became part of the Pakatan Harapan coalition.
The coalition triumphed during the 14th General Election as they won 121 seats out of 222, ending more than 60 years of rule under Barisan Nasional which has been in power since Malaysia gained its independence in 1957.
He then became Malaysia's 7th Prime Minister and is the world's oldest leader.
However, following a political coup of sorts, Dr Mahathir resigned as Prime Minister on 24th February 2020 and served as interim Prime Minister before being replaced by his former Home Minister and Bersatu President Tan Sri Muhyiddin Yassin.
---
Are you a fan of Dr M? Let us know on TRP's Facebook, Twitter, and Instagram!
Hakim Hassan
Unkempt in both stories and appearance, Hakim loves tech but tech left him on read, previously he used to write about tall buildings and unoccupied spaces that he can't afford, and legend has it that he still can't afford it to this day