Smoking Ban: Week 1 Review
The smoking ban is in full effect.
Starting January, smokers are not allowed to take a puff in one of the 150,000 eateries after a grace period ended (twice) to restaurant owners and smokers.
The ban applies to all food outlets from restaurants to food courts, both indoors and outdoors as smokers and vapers have to be 3 metres away from restaurants if they want to light up.
Eateries also aren't allowed to provide shisha services or even ashtrays as part of the efforts to curb smoking.
In the first 24 hours, 265 notices were issued nationwide, totalling in RM144,450 and offenders include 34 underage smokers.
It's one of the laws affecting Malaysians in 2020, which also includes mandatory child seats and the digital tax.
Caught in the act
What happens if you're caught?
First-time offenders can be fined RM250 but they can appeal to reduce it to RM150 at any Health District Office within a month from the issuance date.
However, second-time offenders can't reduce their fines and must pay in full. If smokers are caught for three or more times, they can be fined up to RM350.
As for those failing to pay within two months from the notice date will face court action and if found guilty, face up to RM10,000 in fines or be behind bars two years.
As for underage smokers, the compound is RM50.
A nationwide effort
The law has been enforced nationwide where many offenders smokers and restaurant owners were handed fines.
Northern region
Penang authorities issued 1,181 warning notices in the span of a week with 719 of them being restaurant owners who didn't put up the "no-smoking" sign.
In Kedah, 513 warning notices were given to eateries which did not display no-smoking notices while 25 notices were also issued to stubborn smokers.
While in Perlis, only four operators were given notices for failing to display "no-smoking" signs according to specifications but no smokers were charged.
As for Perak, five food premises were inspected but no compounds were issued to smokers.
East Coast
Kelantan authorities issued 82 notices with a compound value of RM18,309 for smoking-related offences – 11 notices were offences committed by teenagers while 12 others involved electronic cigarette (e-cigarette) and vape smokers.
14 notices with a compound value of RM3,500 were issued to owners of food premises for failing to display no-smoking signs and two notices were for providing smoking facilities.
As for Terengganu, 88 patrons were cautioned but almost all were senior citizens and males who pleaded ignorance of the new regulation.
Of the 88 offenders, 63 were caught in Besut, 10 in Dungun, 6 in Kuala Terengganu, 5 in Kemaman and 4 in Setiu.
Meanwhile, Pahang Health Department issued 186 compound notices to smokers with the fines amounted to RM46,500. Most of the notices were issued in Lipis (41 cases), followed by Kuantan (32) and Bentong (25).
Central Malaysia
150 smokers were fined in Selangor with 7 cases involving underaged smokers. In total, the fines amount to RM30,750.
18 premises owners were also fined for the 'no smoking' sign; while two more were also compounded for providing smoking facilities. In total, the 20 fines total up to RM5,000.
In Kuala Lumpur, 4 compound notices were given to offenders at three different locations, but it has been reported that many smokers aren't abiding by the new regulations.
Southern Malaysia
In Melaka, it was reported that those caught smoking on the first day were foreigners while 10 fines were issued to eatery owners.
Meanwhile, Negeri Sembilan recorded 42 notices and Johor issued 22 warnings for smoking-related offences.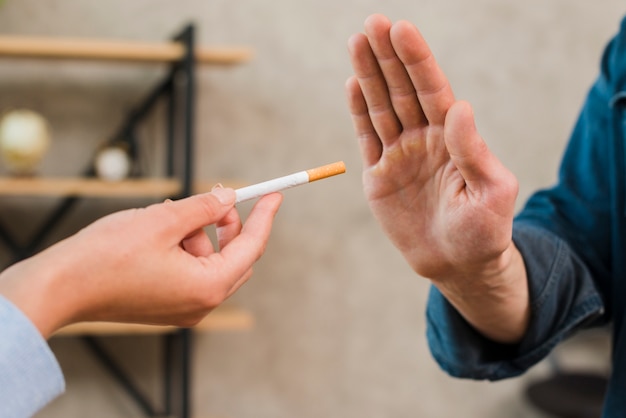 Over in Borneo
7 smokers were summoned to appear in court in Sabah while 19 food premises were also given notices for not displaying the no-smoking sign.
As for Sarawak, a total of 61 individuals and 12 eatery owners were fined by authorities – 44 smokers on the first day (RM11,800), and 17 more (RM6,000) on the second.
Authorities have also noted that one of the cases involves an underage smoker.
---
Hakim Hassan
Unkempt in both stories and appearance, Hakim loves tech but tech left him on read, previously he used to write about tall buildings and unoccupied spaces that he can't afford, and legend has it that he still can't afford it to this day