Fire Down Under: What You Need To Know About Australia's Wildfires
Malaysians planning on taking a trip Down Under might want to take a raincheck as wildfires (or bushfires as Australians call it) continue to ravage across parts of the continent since July 2019.
Wisma Putra cautioned Malaysians to stay clear of areas affected by what some are calling, the worst fires seen on the country in decades, after Australian authorities declared a 7-day emergency for the state of New South Wales beginning January 3, 2020.
Malaysians who are already in the country are advised to prioritise their safety and abide instructions given by local authorities or contact the Malaysian Embassy for needed assistance.
Continent on fire
According to reports, Australia's wildfires have destroyed entire towns, displaced thousands of people and killed many of the continent's wildlife.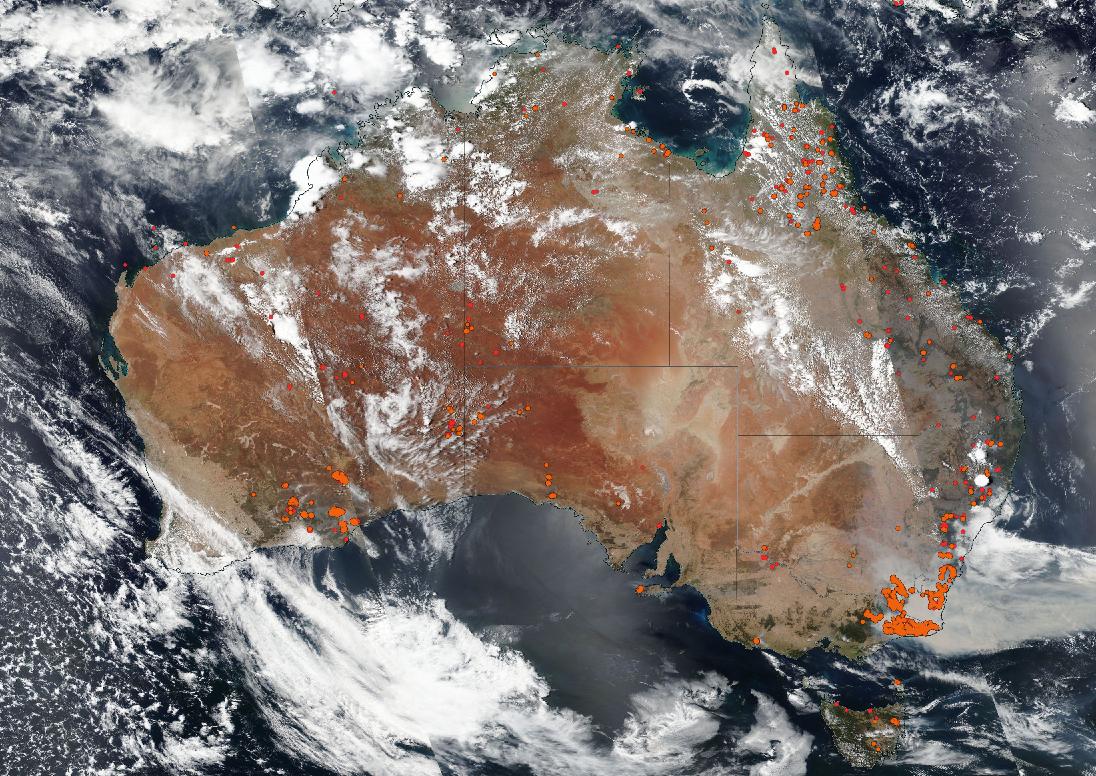 Since the blaze began in mid-2019, flames as high as 70 meters have burned off close to 6 million hectares of land across several states of the country:
New South Wales
Queensland
South Australia
Tasmania
Victoria
Conditions were so bad that skies over Mallacoota, Victoria turned blood red as it did in Indonesia last year in a phenomenon called rayleigh scattering.
And tragically, the death toll across the nation has also been increasing. As of the time of writing more than 18 people have lost their lives due to the ongoing blaze.
Fire season
Between the scorching hot temperatures in the Outback, a host of deadly venomous creatures, and a terrifyingly long visa approval time, Australia is known to be the land of extremes.
While Malaysia has it's hot or rainy with the unwelcomed hazy seasons. Australia takes it up a notch by having a period of the year where certain areas of the country would burn for months at a time.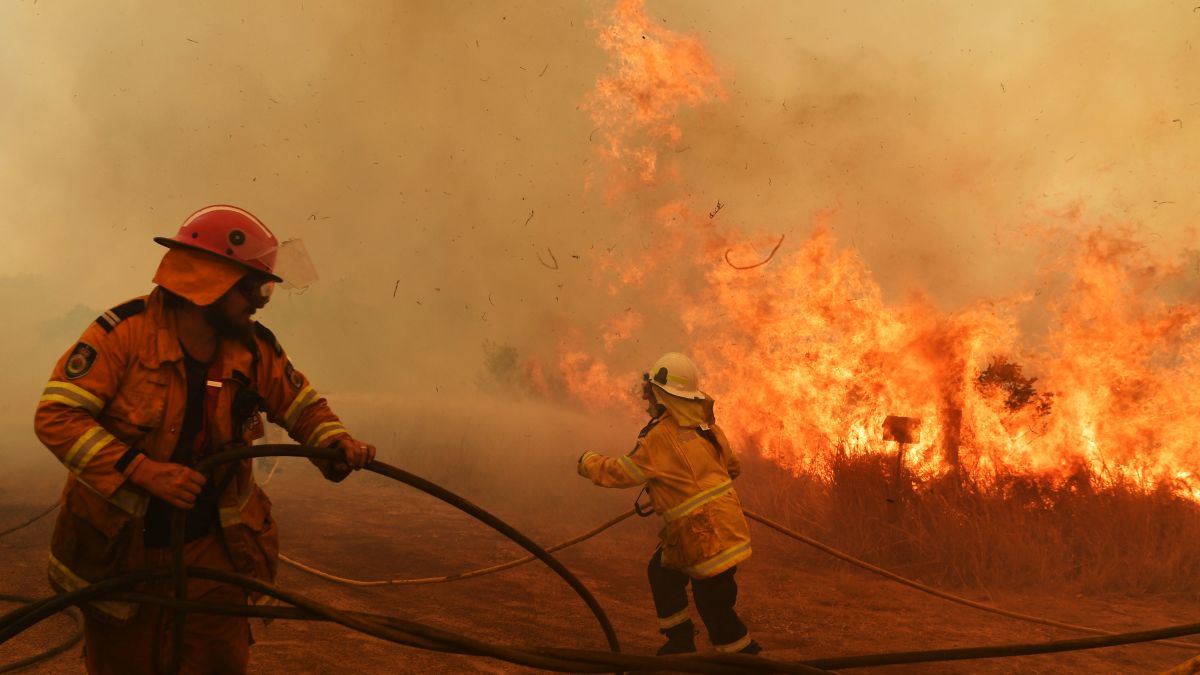 Commonly referred to as the "fire season", it occurs during the continent's summer months where hot and dry weather conditions make it easy for blazes to start and spread.
Believe it or not, these fire events are actually a natural part of Australia's ecology.
Fires in the Australian wilderness can occur naturally from lightning strikes and "dry thunderstorms" or thunderstorms with no rainfall in arid places.
The continent's flora and fauna have benefitted from this cycle of destruction and rebirth.
However, human encroachment and mismanagement have also attributed to the country's wildfires, and through the years, reports have increased in frequency, and threaten the island's inhabitants.
Firestorms
Incredibly, the largest and hottest wildfires burning accross the continent also have the ability to manipulate the weather.
Under certain conditions, smoke rising from fires can create what scientists call pyrocumulonimbus clouds or "firestorms".
They are considered extremely dangerous as it can create turbulent winds that spread embers everywhere and even create lightning which sparks more flames.
Amazingly, firestorms can also create a phenomenon known as a cyclonic fire-tornado.
A "firenado" as their called, is exactly what it sounds like; a whirling torrent of fire spiraling up towards the sky that thankfully disappears as quickly as it can form.
The hottest time of the decade
The massive devastation of Australia's current ongoing fire season is mainly attributed to the record-breaking high temperatures that the country is experiencing.
In December 2019, Australia recorded its hottest temperature to date where some parts of the country scorched at an average of 40°C.
2019 also became the driest time that the island has ever been where the country reportedly experienced extreme drought and the lowest amount of rainfall ever recorded in over 100 years.
And though the continent is known for its hot and dry climate, experts are confident that the global Climate Crisis is exacerbating the situation, making the fire seasons worst year by year.
The ripple effect
Much like how Indonesia's forest fires sent suffocating smog our way, Australia's nationwide wildfires are impacting environments well beyond its borders.
Smoke from the country has also reached neighboring New Zealand, enveloping the country in haze and covering the nation's prestige snowy mountain tops and glaciers in brown dust.
This the view from the top of the Tasman Glacier NZ today – whole South island experiencing bushfire clouds. We can actually smell the burning here in Christchurch. Thinking of you guys. 😢#nswbushfire #AustralianFires #AustraliaBurning pic.twitter.com/iCzOGkou4o

— Miss Roho (@MissRoho) January 1, 2020
On estimate, Australia's fires have emitted some 350 million tons of carbon dioxide into the atmosphere causing the planet to warm even more. And a warmer planet increases the risk of even more fires occurring.
With the Amazon jungle and other parts of the world also ablaze, it looks like things aren't going to get colder any time soon.
---
Share your thoughts on the fires that are raging across the planet on our Facebook, Twitter, and Instagram.
Akmal Hakim
Typing out trending topics and walking the fine line between deep and dumb.