Johor forest fires still burning: 98 hectares lost
Remember when we talked about how Malaysia is going to experience extreme weather conditions and will get hotter than ever?
While our attention was fixated on the fires in the Amazon rainforest, there was another forest fire breaking out closer to home.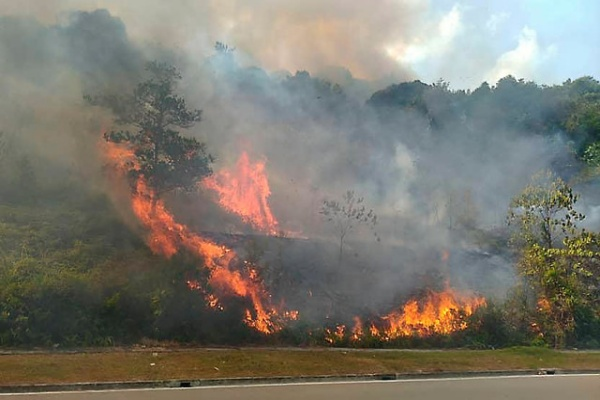 Over the weekend, Johor experienced a raging forest fire that has since spread to cover 98 hectares of land.
Ps. 98 hectares is equivalent to 980,000m2 or 242 football pitches!
Due to strong winds over the weekend, the fire grew quickly from its original 16 hectares.
Thus far, 45% of the fire has been extinguished thanks to the brave work of 79 members from 11 fire stations.
This includes the forest fires near the Legoland theme park in Iskandar Puteri, which was broken up by trenches to keep the fire from impacting the theme park.
The Johor Fire and Rescue Department (JBPM) director Yahaya Madis states that based on the current situation, it is expected to take another four days to extinguish the fire completely.
To battle the remainder of the fire, five 20,000-litre capacity water tankers were used to transport water taken from nearby fire hydrants.
The existing river in the area could not accommodate the extinguishing operation.
SMK Tanjung Adang has also been closed temporarily due to the fire.
The fire started on Friday afternoon due to the ongoing dry spell.
Anne Dorall
Anne is an advocate of sustainable living and the circular economy, and has managed to mum-nag the team into using reusable containers to tapau food. She is also a proud parent of 4 cats and 1 rabbit.