We should only work 4 days per-week, experts say
Finding a healthy work-life balance can often be a daunting task, especially for the average, every-day, working Malaysian.
A 24-hour day seems rather short compared to the stresses and anxiety placed on someone who's putting in 30 to 40 plus hours a week (not to mention overtime), slaving working away to make ends meet.
This sense of fatigue that creeps in me most of us is more than just your average rant…
Malaysia has seen a steady rise in cases related to stressful working environments, where data showed that employees are irrefutably suffering from physical and mental health issues due to on-going pressures at work.
Though recently the country was hot on the topic of reducing our standard 9-5 grind to just 6 hours per-day…
Science, it seems, is trying to say that we should work even lessas experts are advocating for a four-day work week!
In a report published by the World Economic Forum, experts agree that both workers and employers would greatly benefit from working less hours.
The scientific rational behind this idea is that; having shorter time spent at work, would make for happier and more creative people, thus more productivity during workdays.
The report also notes that such a change in policy shouldn't be feared as experts from multiple fields have been endorsing this move for decades.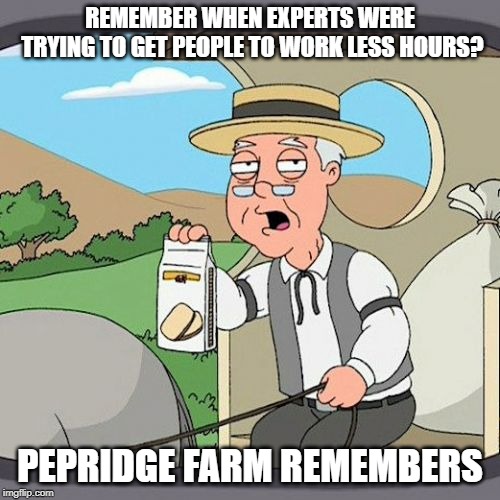 "We have some good experiments showing that if you reduce work hours, people are able to focus their attention more effectively, they end up producing just as much, often with higher quality and creativity, and they are also more loyal to the organisations that are willing to give them the flexibility to care about their lives outside of work."


Psychologist Adam Grant was quoted as saying at the Davos for the World Economic Forum's Annual Meeting 2019.
MTUC seeking reforms
At the national level, the Malaysian Trades Union Congress (MTUC) is currently seeking reforms to the country's labor laws.
Last April, the Human Resources Ministry announced that it had plans on tightening the nation's existing regulations.
At present, three laws that are bound for review are; the Employment Act 1955, Industrial Relations Act 1967 and Trade Union Act 1959, which have not seen any major change in years.
So here's what the MTUC is proposing:
Increasing the threshold for coverage under the Employment Act 1955; from a minimum salary of RM2,000 per-month to RM10,000.
Domestic and foreign workers to be covered under the Employment Act.
15-minute break for every two hours of work – so employees can take a breather (yay!)
Employers with more than 100 staff to provide day-care facilities and childcare allowances and subsidies. (more yay!)
Medical examinations, consultations and treatment to be fully borne by employer. (more, more yay!)
Adequate, safe and hygienic nursing facilities for breastfeeding mothers. (yasss!)
Sick leave increased to 30 days from current 15 days. (yasss!)
Maternity leave increased from 60 days to 98 days and paternity leave of seven days. (yay also!)
Termination benefits of a minimum of two months' salary, for every year of service, irrespective of the number of years served. (sad, but, yis!)
30-day paid leave for Muslim employees to perform Haj (yasss! in Arabic)
Spending and housing allowance for employees in urban areas. (*cough*)
---
So what do you think? Should we add on a four-day work week to the list? Let us know on social media.
Akmal Hakim
Typing out trending topics and walking the fine line between deep and dumb.