Top cop warns police force to stop taking "Duit Raya"
The nation's top cop warns subordinates to steer clear of corruption this coming Raya.
Inspector-General of Police Datuk Seri Abdul Hamid Bador forewarns that stern action will be taken against officers – even senior ranking police officials – found to be involved in any form of deviant behavior.
The IGP was reported by Malaysiakini as saying that the practice of soliciting "donations" or Duit Raya was still an on-going culture within the police force.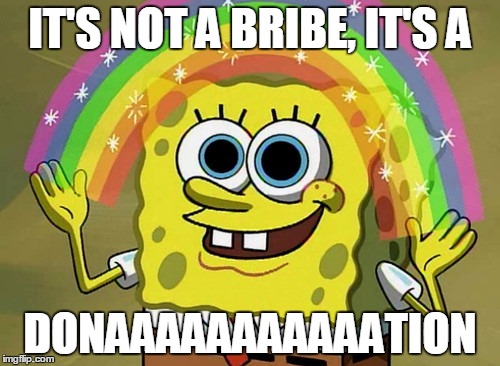 NO
This warning also extends to members of the public to always be wary regarding the rule of law and to not contribute towards this sickening contagion plaguing our society.
So don't try to buy your way out of that ticket guys!
"I have given strict orders to my men to stay away from bribery.
"We will give you a warning if you were to try, but if you continue to insist, we will arrest you," said the IGP.
Over 4,500 personnel from the Traffic Investigations and Enforcement Department will be on duty for Ops Selamat this Hari Raya beginning May 29 – June 12.
Akmal Hakim
Typing out trending topics and walking the fine line between deep and dumb.