"Rushing To Pick Up Boss" Police Probe Viral 'P45' Van Caught Cutting Kelantan Traffic
Investigations are underway for the offence of reckless and dangerous driving.
Credit: KucingKuncitara via Twitter
Subscribe to our Telegram channel for the latest stories and updates.
---
So the video of the black van that people claimed belonged to a Malaysian Deputy Minister that was caught cutting through traffic recently, finally made its way to the cops.
Read More: "More Than A King" Car Caught Breaking Traffic Rules In Kelantan Allegedly Deputy Minister's
Kelantan traffic police confirm that they have received reports of the incident that occurred on Jalan Bukit Marak in Kota Bharu involving a Toyota Alphard registered under the plates, P45.
The cops say that the van had overtaken other vehicles on a doubled-lane road even as other vehicles were approaching from the opposite direction.
Sources had told Malaysiakini that the police probes found that the vehicle was driven by a 31-year-old personal driver who was alone at the time and was apparently late to pick up his 'boss' from home in order to send him to the airport.
The driver on duty was rushing and overtook the vehicles in front, turned on the emergency lights and made sure that it was safe before cutting other vehicles on the double-lined road.

via Malaysiakini
Police added that they are now on the case and investigations will commence under Section 41(1) of the Road Transport Act 1987 (Act 333) for reckless and dangerous driving – which if a person is found guilty of, may be punishable by a prison sentence of no less than two years or a maximum of 10 years, as well as fines up to RM20,000.
Previously, Malaysia's 'cyber detectives' on social media had put together a theory that the vehicle seen in the viral video belonged to Pengkalan Chepa Member of Parliament (MP) and Deputy Minister in the Prime Minister's Department (Religious Affairs) Datuk Ahmad Marzuk Shaary.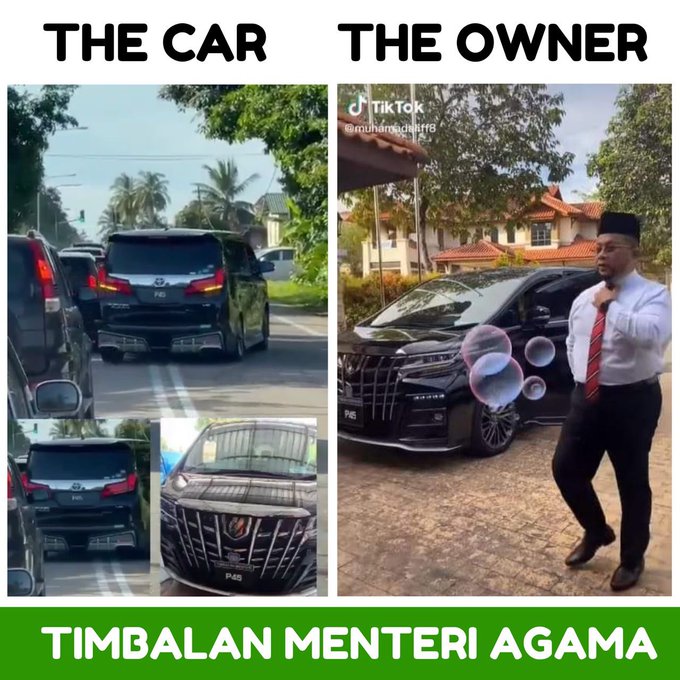 However, the police didn't mention or confirmed who the vehicle had belonged to.
---
Share your thoughts with us via TRP's Facebook, Twitter, and Instagram.
Akmal Hakim
Typing out trending topics and walking the fine line between deep and dumb.