How To Take Blur-Free Fireworks Photos
Fireworks are bright, loud and colourful.
It's no secret why they are a mainstay when it comes to celebrating holidays or key events. Whether it's new year's, Merdeka or the like, often we could see them alight the night sky.
Often when there's a fireworks display, some of us might take our phone to capture the moment but after taking the picture, it usually ends up blurry, why does this happen?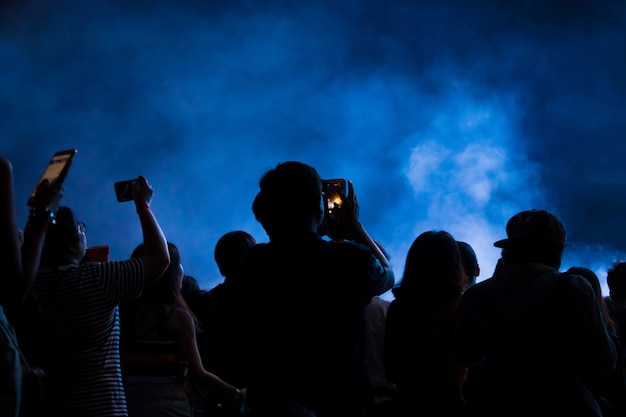 How smartphone cameras work
Most phones currently on the market right now are pretty capable at taking night photos.
Although smartphone camera technology has progressed over the years, they still have a problem: the image sensors are extremely small.
This problem is more obvious night, as it is difficult to have sufficient light and your pics will get blurry and full of noise. In comparison: DSLR cameras have 30 to 60 times larger sensors compared to smartphones.
What can you do to get better photos
Get a tripod or make sure that your hands shake less
When it comes to taking fireworks photos, it's recommended to take them using a tripod as your shaky hands wouldn't affect the outcome of the picture.
If you don't have a tripod, make sure that your hands are steady as possible when shooting the pictures as they will create blurry images.
Put your phone on something sturdy
If you don't have a tripod and doubt the steadiness of your hands, try placing the phone on something sturdy as a substitute.
You also can try some DIY hacks such as turning a regular cup into a phone stand or even use a plastic bottle as well.
Do not zoom in to take the photos, crop them instead
Although you might find it tempting to zoom in while taking the picture but that's not the way to do it.
The pictures will always come out blurry if you try to zoom before taking the photo. Remember to take the photos first, then crop it out later.
Know your setup
To get the best shots, you should do some preparations such as knowing your camera settings, what they do and how you can take great photos.
The settings tend to differ from different manufacturers but phones nowadays commonly allow users to tinker their camera to a certain extent.
Try to look and see what kind of options that are in your smartphone, can you play around with the ISO? Maybe the shutter speed or exposure?
ISO is a camera setting to brighten or darken a photo. The higher ISO number, the brighter the picture will be, while the shutter speed is how long the shutter opens and fully exposes the camera sensor to the light that has passed through the lens.
Under auto settings, your phone selects the best exposure and ISO where it'll land somewhere in the middle of the dark night sky and the bright fireworks.
If you manually lower the exposure, you'll end up with a night sky that's nice and black, which makes the lights of the fireworks show really pop.
National Geographic recommends the ISO settings to be at 100, aperture at f/11, and the shutter speed at 1/2 second to take the fireworks photos if your using a DSLR.
Knowing this beforehand is handy and makes the part of taking the photos much easier.
Find a good spot
Just like knowing your camera settings before shooting, you might also want to scout in the area for the best spot that you can photos.
Try to find areas where you can take clear photos of the sky without any obstructions as it would be difficult to take photos if there's buildings nearby that are blocking the way.
By the way, if you're looking for places to watch the fireworks, try checking out these places.
---
Are you going to watch some fireworks this new year? Let us know on our Facebook, Twitter, Instagram!
Hakim Hassan
Unkempt in both stories and appearance, Hakim loves tech but tech left him on read, previously he used to write about tall buildings and unoccupied spaces that he can't afford, and legend has it that he still can't afford it to this day