Twitterjaya devastated after finding out national music archives were erased
Netizens are distraught over a revelation that much of the nation's long standing musical heritage might have "disappeared".
The outrage comes after a recent post that is currently making its rounds on Twitter.
In the posting made by twitter user Dr Lyana Khairuddin ‏showcased an excerpt from a page of the book entitled Rosalie and Other Love Songs which was actually published in 2014.
It describes the recollections of musical legend, Tan Sri Ahmad Othman Merican, and his experiences in working under the National Music Library (NML) and Permanent Programme Library (PPL) with the national broadcasting agency, Radio Televisyen Malaysia (RTM).
We're just… I have no words. So angry. pic.twitter.com/mzs6OSQQDr

— Dr Lyana Khairuddin (@ElphabaThropp7) May 26, 2019
The short passage from the book shared by Dr Lyana, tells the story of how "hundreds" of recorded tapes which were intended to preserve and catalogue collections of Malaysian musical talent, culture and history, had been lost.
"This priceless, irreplaceable collection was 'erased'
by people recording over the tapes.
"This practice of recycling is done, according to the people I have interviewed to 'save money'… because using old tapes is less hassle than filling out a requisition form for a new one." Read the passage as narrated by author Saidah Rastam.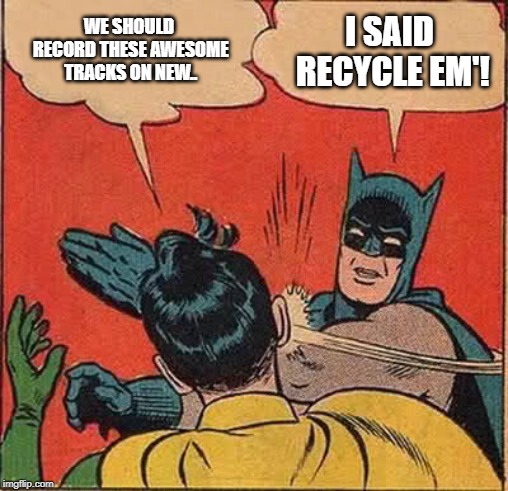 Disappointed with the notion of this tragedy, Twitterjaya came rushing in with comments and opinions expressing their grief over the loss of our national treasures.
💔 Heart-breaking 😔🇲🇾

— PuiSee Chu (@puisee_chu) May 26, 2019
We… As a nation lack the want and love to preserve old heritage stuff.

We don't. We say we do… But these are the things that shows we don't value heritage stuff

— Ahmad Faizal | Ropertero Local (@Ahmad_Faizal_D) May 26, 2019
The last sentence 💔

— nadiba (@nadibahuda) May 26, 2019
Even Malaysian singer and actress, Adibah Noor (a national treasure herself) was lost for words by this melancholy episode in our nations history.
— ADIBAH NOOR 🇲🇾🐱 (@adibahnoor) May 26, 2019
Rosalie and Other Love Songs tells the story of the Malaysian musical past in the period leading up to 'Merdeka' .
It especially touches on the history and origins of Negaraku and songs from other nation's that were composed during challenging times like post-war, political, social and economic upheavals.
Akmal Hakim
Typing out trending topics and walking the fine line between deep and dumb.