Netizens Are Loving This Gigantic, Realistic Mural At Hospital Orang Asli Gombak
There's a story in every painting.
Twitter/ShaqKoyok
Subscribe to our Telegram channel for the latest stories and updates.
---
Netizens are loving a gigantic, newly-painted mural honouring Malaysia's Orang Asli community that's adorning the walls of Hospital Orang Asli Gombak, Kuala Lumpur.
Contemporary artist and activist, Shahar "Shaq" Koyok, shares his latest project in showcasing the country's indigenous minority to the world.
Finally my mural at Hospital Orang Asli Gombak is done!

#mural #hospital #IndigenousPeoples #orangasli pic.twitter.com/UqnhoKuFwI

— Shaq Koyok (@ShaqKoyok) September 25, 2020
The monochromatic painting took the artist 4 days to complete and features the gleeful, highly realistic, and detailed faces of a man and a woman, clad in traditional ethnic attire.
Social media users were quick to praise the artist on his beautiful masterpiece.
Commenters familiar with the hospital even came to notice that the slightly bluish tint of the painting was made to match the hospital's color scheme.
WOW!! Love it! Well done!

— 🇲🇾 Rahah Ghazali 🇲🇾 (@rahah_ghazali) September 25, 2020
Eye catching! Great piece & creative. Teruskan berkarya

— Nad 🇲🇾 (@mizznsms) September 25, 2020
It's beautiful! So real it looks!

— Iceman2762 (@kusanvinvin) September 25, 2020
Shaq, a fellow member of the Temuan community from Banting, Selangor has spent his career traveling the world on a mission to shine a spotlight on Malaysia's Orang Asli heritage besides highlighting the struggles faced by these communities.
Growing up in a poor village on the outskirts of the nation's bustling capital, Shaq focuses his artform solely to represent the Orang Asli community, telling their stories and fighting for justice with the stroke of a brush.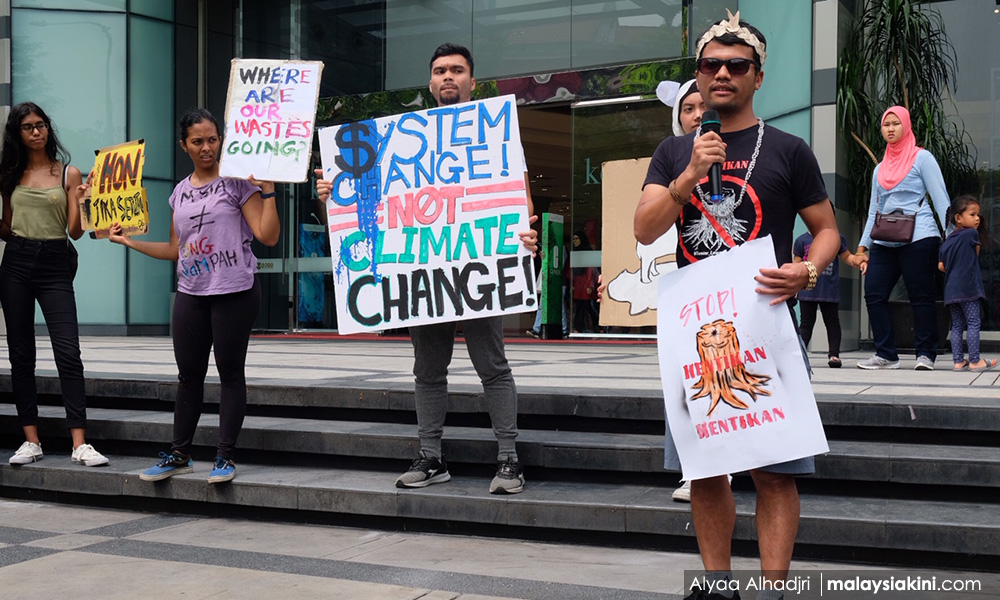 Shaq also has another more colorful mural painting inside the hospital building. You can check out the artist at work, along with his other projects on YouTube.
---
Share your thoughts with us on TRP's Facebook, Twitter, and Instagram.
Akmal Hakim
Typing out trending topics and walking the fine line between deep and dumb.