Government MPs Questioned & Criticized For RM10,000 "Udang Galah" Lunch
Udang galah disebalik batu?
Twitter/syahredzan
Subscribe to our Telegram channel for the latest updates and stories.
---
Malaysia's social media feeds are cooking on the topic of, prawns…
Recently, Opposition Member of Parliament (MP), P. Prabakaran, criticized why several Government MPs were enjoying lavish lunches while the rest of the country was starving from the impact of the Covid-19 pandemic.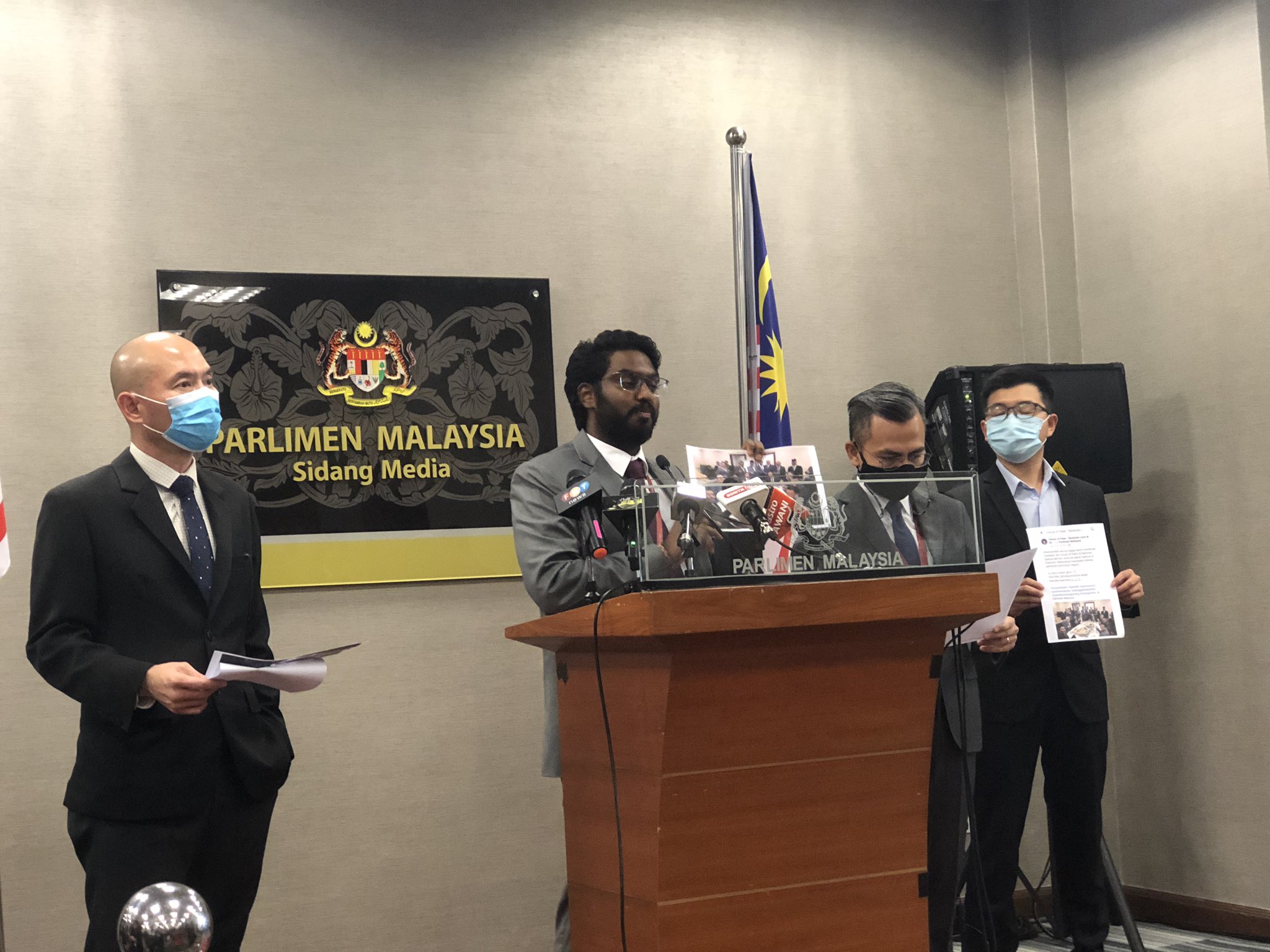 Claiming that several Perikatan Nasional (PN) MPs are dining on "sponsored" lunches at the Parliament building amounting to some RM6,000 to RM10,000 a day, P. Prabakaran demanded to know where such funds came from.
Misuse of power?
People's money?
Is this called nation building?
GLC's and ministries sponsors food for government MP's everyday?
10k per day? pic.twitter.com/YcSIK0VBqH

— Prabakaran P (@YbPraba) August 5, 2020
Naturally, the issue became a trending topic overnight as images of the supposed luncheon and snapshots of the banquet's itinerary and receipts went viral.
Netizens were quick to spot that among the items listed in the receipt was some udang galah or giant river prawns, costing a total of RM2,785.
Nearly RM3K just for udang galah. Saddiq eating packed food in Parliament doesnt seem so bad now eh? https://t.co/QmDUphkHqt

— Syahredzan Johan (@syahredzan) August 5, 2020
For someone who are still struggling looking for job post covid, this whole thread is making me angry. There are so many ppl out here struggling to even have 1 meal per day & our elected MPs are enjoying themselves with a feast! Udang galah RM2785 is probably someone 1 month pay! https://t.co/S0Jj3s64V2

— Noor Suhana Ishak 🇲🇾 (@cek_suhana) August 5, 2020
Some even came to compare the meals eaten by Opposition MPs during Pakatan Harapan's (PH) time in power.
Ini makanan tengahari untuk MP semasa zaman PH. Hadir taklimat pembaharuan undang-undang sambil makan.

Tak ada udang galah. https://t.co/QRG0RMuVwj pic.twitter.com/3PZXtE9tcH

— Samantha chong (@Samantha__chong) August 5, 2020
Ini makanan tengahari untuk MP semasa hadir taklimat pembaharuan undang-undang zaman PH.

Tak ada udang galah mewah. pic.twitter.com/KaFYQUZHbt

— Fadzil Haji Aziz (@FADZILHAJIAZIZ) August 5, 2020
The banquet's itinerary also listed the names of government ministers and ministries as well as several Government Link Companies (GLC) like Tenaga Nasional Berhad (TNB), Majlis Amanah Rakyat (MARA), Prasarana Malaysia, and others taking place between July and August 2020.
Read more: Here Is A List Of PN MP's That Have Been Appointed To Various Positions
---
Share your thoughts on TRP's Facebook, Twitter, and Instagram.
Akmal Hakim
Typing out trending topics and walking the fine line between deep and dumb.