Malaysia, We're A Few Degrees Shy From A Heatwave
Its going to be hot till mid-September or October.
Deva Darshan/Unsplash
Subscribe to our Telegram channel for the latest stories and updates.
---
It's hot days ahead as Malaysia faces the dry season.
According to the Malaysian Malaysian Meteorological Department (MetMalaysia), the country's current dry spell is caused by the Southwest Monsoon season which begins from May, bringing with it less cloud cover and rainfall across Malaysia, except Sabah.
This warm weather period is expected to continue till mid-September.
Meanwhile, MetMalaysia Sarawak also anticipates the drought to last until early October.
Areas across the country have recorded average temperatures of between 33°C to 34°C, a few degrees short of a heatwave.
Heatwaves are simply periods of extensively hot weather, and Malaysia labels them in 3 categories; A Level 1 alert is when daily temperatures continually hover between 35°C to 37°C for 3 days in a row. When temperatures reach between 37°C to 40°C, a Level 2 heatwave is officially declared. A Level 3 emergency is declared when temperatures soar dangerously above 40°C.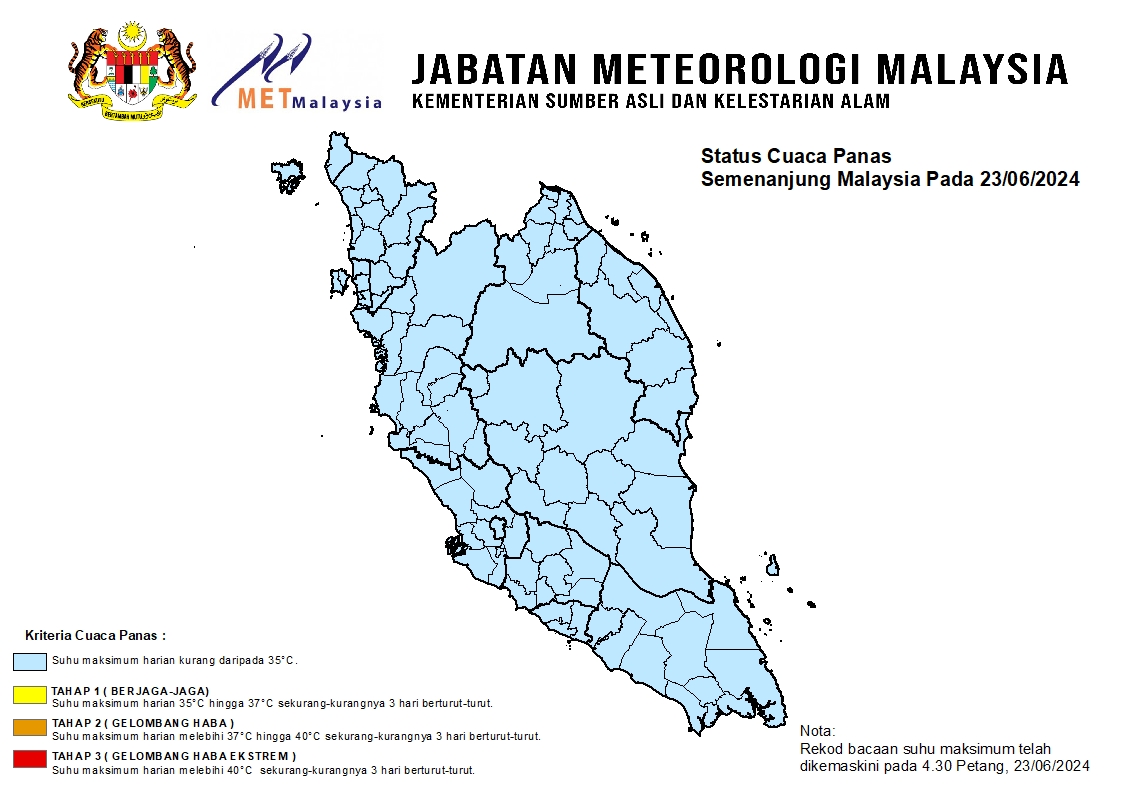 Despite it not being too hot at the moment, parts of the country have been dealing with one of the troubling aftereffects of the seasonal drought, that being the transboundary haze problem.
Reportedly, authorities in Sarawak are working to control fires in the state and are warning farmers to deter from open burning.
There have also been reports of several hotspots from fires in Indonesia with MetMalaysia predicting that the haze will cover our skies in August or September if the blazes continued.
So far, apart from Indonesia's Mount Sinabung expected to blow volcanic ash our way after erupting on Monday (Jul 10, 2020), Malaysia's Air Pollutant Index (API) reading remains normal.
---
Share your thoughts on TRP's Facebook, Twitter and Instagram.
Akmal Hakim
Typing out trending issues and walking the fine line between deep and dumb.