Subscribe to our new Telegram channel for the latest updates on Covid-19 and other issues.
---
With Covid-19 spreading worldwide, countries are scrambling to curb the transmission of the deadly disease that has infected more than 100,000 people worldwide with more than 6,000 deaths reported so far.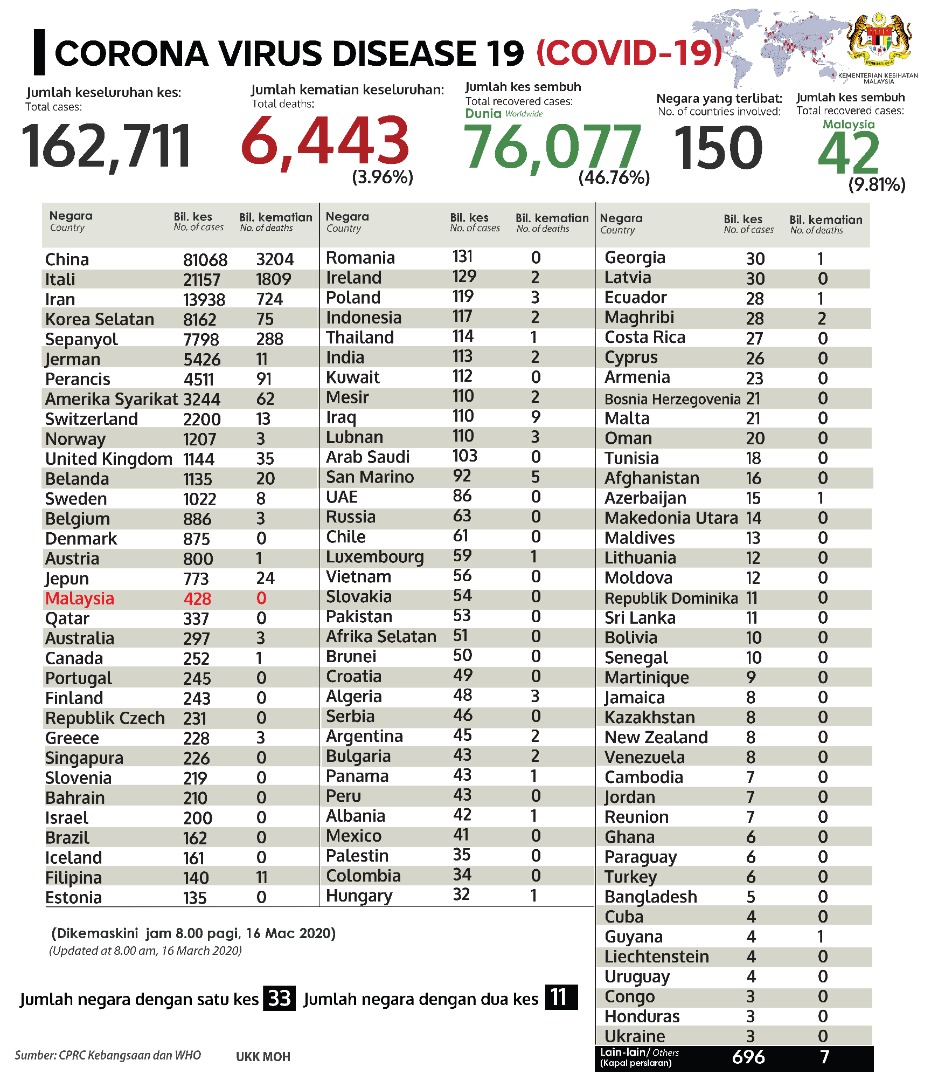 The World Health Organisation (WHO) recently classified the disease as a pandemic but urged people not to panic as the virus can still be contained if serious action is taken by countries.
But what does the word pandemic actually mean and what's the difference between a pandemic and an epidemic?
According to WHO, a pandemic is defined as the worldwide spread of a new disease while an epidemic is the occurrence of an illness that happens more frequently than usual in a given community or region.
So, if a disease affects a community or country, it's an epidemic but if the disease has reached worldwide, then it's considered as a pandemic.
An example of an epidemic is Ebola that affected West Africa with 28,600 cases and 11,325 deaths worldwide from 2014-2016, while HIV/AIDS is a pandemic that has affected 37.9 million people across the world as of 2018.
---
Do you have any other questions about Covid-19? Let us know on our Facebook, Twitter and Instagram!
Hakim Hassan
Unkempt in both stories and appearance, Hakim loves tech but tech left him on read, previously he used to write about tall buildings and unoccupied spaces that he can't afford, and legend has it that he still can't afford it to this day