A period of political turmoil started on February 23, 2020, peaking with Malaysia's seventh Prime Minister Tun Dr Mahathir Mohamad handing in his resignation and subsequently becoming the interim Prime Minister.
Meanwhile, Parti Keadilan Rakyat (PKR) sacked two of their top members, Deputy President Datuk Seri Azmin Ali and Vice President Zuraida Kamarudin as they were believed to have betrayed the party's stance on the prime minister issue following the infamous dinner meeting at Sheraton Hotel on 20 February.
In his defense, Azmin explained the exodus was a move to save Malaysia from those focused on the transition of power and depicting Dr Mahathir as a "lame duck" PM.
Following Azmin and Zuraida are 9 PKR MPs – Datuk Saifuddin Abdullah (Indera Mahkota), Baru Bian (Selangau), Datuk Kamarudin Jaffar (Bandar Tun Razak), Datuk Mansor Othman (Nibong Tebal), Datuk Rashid Hasnon (Batu Pahat), Datuk Seri Santhara Kumar (Segamat), Ali Biju (Saratok), Willie Mongin (Puncak Borneo) and Jonathan Yasin (Ranau).
Here are Azmin's eleven who left PKR:
Datuk Seri Mohamed Azmin Ali
Datuk Seri Mohamed Azmin Ali started his political career in 1987 as Special Officer to Dato' Seri Anwar Ibrahim who was Minister of Education at the time and later as a Private Secretary when the latter became the Finance Minister and Deputy Prime Minister.
He is the former Menteri Besar (Chief Minister) of Selangor after holding the position from September 2014 to June 2018.
Azmin was appointed as Minister of Economic Affairs under Dr Mahathir's cabinet after GE14 and is Gombak's MP as well as assemblyman for Bukit Antarabangsa.
Zuraida Kamaruddin
For PKR Vice President Zuraida Kamaruddin was PH's Wanita chief and three-term Ampang MP after most recently winning the seat with a 41,956-vote majority, beating Leong Kim Soon (MCA), Nurul Islam Yusoff (PAS) and Tan Hua Meng (Parti Rakyat Malaysia).
Besides being Ampang MP, she also held a position in Dr Mahathir's Cabinet as the Minister of Housing and Local Government.
Datuk Saifuddin Abdullah
Datuk Saifuddin Abdullah was Chief Secretary of Pakatan Harapan Secretariat and Chairman of Youth Academy. Previously, he held positions such as the Deputy Minister of Higher Education, Temerloh MP and was a member of UMNO Supreme Council.
He used to serve in Dr Mahathir's Cabinet as the Foreign Minister and is currently Indera Mahkota's MP.
Baru Bian
Baru Bian was the Works Minister under the previous cabinet under Dr Mahathir and is a Selangau MP when he defeated Rita Insol of BN by a slim 486 vote-majority in the GE14.
The former lawyer has contested as an independent candidate before joining PKR and subsequently won the 10th and 11th Sarawak state elections after beating Willie Liau from the Progressive Democratic Party on two separate occasions – 2011 and 2016 in Selangau.
Datuk Kamarudin Jaffar
Datuk Kamaruddin Jaafar was once an UMNO party member during his early days in politics before switching to Parti Islam SeMalaysia (PAS) in 1999.
He was detained alongside Anwar Ibrahim under the now-defunct ISA in 1998 before becoming part of Mahathir's cabinet in 2018 as Deputy Transport Minister in 2018 and is the current Bandar Tun Razak MP.
Datuk Mansor Othman
Before joining politics, Datuk Mansor Othman used to be an Associate Professor and Director of USM Policy Research Center from 1993 to 1996.
His involvement in politics includes being Anwar Ibrahim's political secretary between 1996 until 1998 before becoming Pulau Penang's Deputy Chief Minister (I) from 2009 to 2013.
He was also a member of Parti Keadilan Rakyat's supreme council and is the current Nipong Tebal MP.
Datuk Rashid Hasnon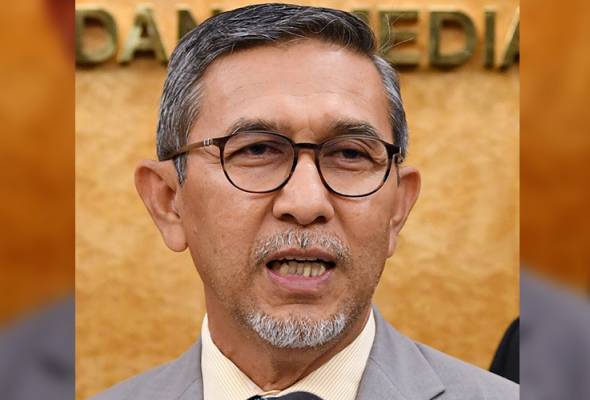 Datuk Rashid Hasnon used to be a "Reformasi" activist in 1998 and represented PKR as a debater at the PKR Congress.
He is the current Batu Pahat MP and Dewan Rakyat Deputy Speaker. Previously, Rashid held other positions such as the Penang's Deputy Chief Minister (I) from 2013 to 2018.
Datuk Seri Dr Santhara Kumar
Datuk Seri Dr Santhara Kumar is a Segamat MP when he won during GE14 under the PKR banner with 24,060 votes, beating former Health Minister Datuk S Subramaniam from Barisan (18,584 votes) and Khairul Faizi Ahmad Kamil from PAS (2,676 votes).
He was the Chief Executive Officer (CEO) of Masterskil Education Group Berhad, which is the parent company of Asia Metropolitan University (AMU), a nursing and healthcare college.
Santhara is also the MP with the most assets at RM131,865,000.
Ali Biju
Ali Biju was one of Sarawak PKR's vice-chairman and is Saratok's MP when he defeated Subeng Mula from BN with a majority of 989 votes.
He graduated from Valparaiso University, Indiana, USA and has his own company, which does civil engineering work in the oil and gas industry.
Willie Mongin
Willie Mongin earned his Puncak Borneo Parliament seat after beating Genot Sinel @ Jeannoth Sinel from BN and Buln Patrick Ribos from the State Reform Party – a political party based in Sarawak.
He was the Divisional Chief of PKR Mambong, a member of PKR Sarawak State Supreme Council and the Chairman of Registration of Voters & Members Committee.
Jonathan Yasin
Under the PKR banner, Jonathan Yasin has contested in 3 different General Elections, failing twice against Barisan candidates, Sirigan Gubat (2008) and Ewon Ebin (2013) before succeeding in 2018 to become Ranau MP.
He is also the Chairman of the Malaysian Cocoa Board, a role he took in August 2018 until August 2020.
---
Were you surprised by what they did? Let us know on TRP's Facebook, Twitter, and Instagram!
Hakim Hassan
Unkempt in both stories and appearance, Hakim loves tech but tech left him on read, previously he used to write about tall buildings and unoccupied spaces that he can't afford, and legend has it that he still can't afford it to this day