Unclaimed DHL mystery packages auctioned at Ramadan bazaar
Would you buy a mystery package from some random stranger
off the streets? Well it appears that some Malaysians do!
Malay Mail reports that DHL Express Malaysia is currently investigating an alleged "auction" of what is believed to be "unclaimed" delivery packages being sold to the public at a Ramadan bazaar in Kangar, Perlis.
The lelong was brought to light after a photo of the alleged street sale went viral on social media.
The image posted by Viral Media Malaysia shows several people crowding around and inspecting a pile of sealed delivery parcels, that are apparently being sold off for RM15 a pop.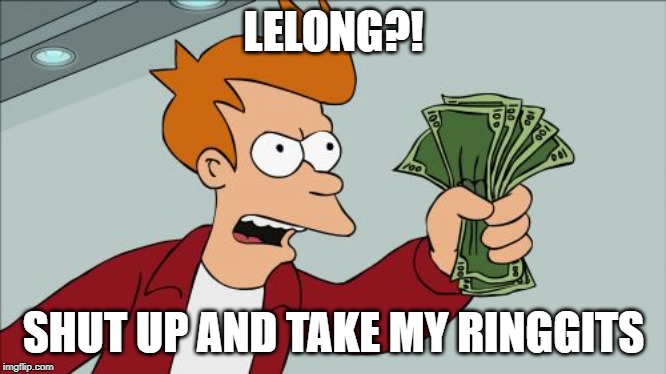 Some of the packages can be seen bearing the signature DHL yellow color.
Though the identity of the seller still remains unknown, Malaysians on social media are chatting up a storm regarding the issue.
Some Malaysians, seeing the funny side of things, shared their theories on what could be the contents of the unidentified items being hawked away.
Others are more concerned on the legal and moral aspects of the issue, mentioning that the items sold were principally "stolen".
Wheres some locals think that selling off the unclaimed and unwanted items was basically OK.
What are your thoughts on the matter?
Are you okay with having your undelivered packages sold off? Or would you yourself buy a package with questionable contents inside?
Akmal Hakim
Like a phoenix rising from the ashes, Akmal returns to the newly improved TRP to uncover cold truths and walk the fine line between deep and dumb.